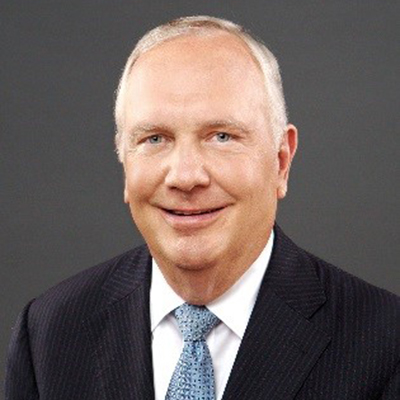 Peter J. Bernard
Peter J. Bernard is the interim CEO of Novant Health UVA Health System. Previously, Mr. Bernard was the CEO of the Bon Secours Virginia Health System. His 15-year tenure as CEO was defined in terms of market/revenue growth, increased access to advanced technology and services, and the provision of proven care and world-class service, all combined with a deep commitment to the health of the community and the well-being of those most vulnerable.
Under his leadership, Bon Secours Virginia grew to a $2.4 billion integrated delivery system with 15,000 employees, nine acute care hospitals with an ever-expanding network of more than 800 employed physicians, freestanding emergency departments, outpatient and diagnostic facilities, home care services, and an array of postacute services.
Mr. Bernard is credited with creating over 8,000 new jobs in the community, leading a grassroots effort in entrepreneurism to revitalize Richmond's East Side, addressing childhood chronic disease in central Virginia, and improving the health and wellness of the Bon Secours workforce through advanced risk assessments, health interventions and personalized engagement of employees in improving their health footprint, thus reducing their health benefit costs.
Mr. Bernard remains active in the health care industry and is a frequent speaker and lecturer at national health care and business forums throughout the United States. He currently serves as the chair of the board of CREO. He is also a member of the Washington Redskins Charitable Foundation board of directors, chair of the Virginia Healthcare and Hospital Association Quality and Patient Safety Committee, a member of the St. Joseph's Villa Corporation board, a member and past chair of the Forum Club, and previously served on the University of Richmond Robins School of Business Executive Board.
Mr. Bernard received his BS in business administration from Grand Valley State University and a master's degree in hospital and health care administration from the University of Minnesota. He is a fellow with the American College of Healthcare Executives.
Mr. Bernard is married and has four sons. He splits his time between his offices in Richmond, Virginia, and Naples, Florida.