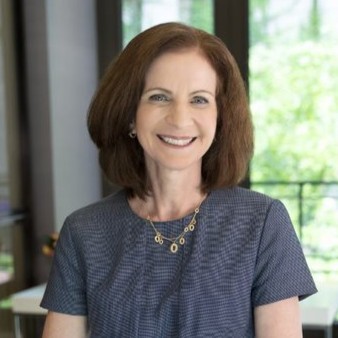 Sherry Pudloski
Sherry Pudloski is a senior communications consultant working with leading health care companies and purpose-led organizations. She has considerable experience in communications, corporate social responsibility and health care policy. She has spent her career building corporate brands and reputation, advancing culture and collaborating with companies to communicate their contributions to society.
Ms. Pudloski has served in executive leadership roles at Fortune 500 companies and was most recently executive vice president of Corporate Affairs and Communications at Zoetis, a leading global animal health company. There she was responsible for the company's integrated approach to public policy, communications and corporate reputation. Prior to joining Zoetis, Ms. Pudloski served as chief communications officer of Guardian Life Insurance Company, where she relaunched the 150-year-old brand.
Throughout her career, she has served in leadership communications roles at leading global biopharmaceutical companies, including Pfizer, where she led enterprise reputation, and Novartis, where she managed issues, change and a strategic initiative around medication adherence for the CEO.
Before she moved corporate side, Ms. Pudloski led the Ogilvy public relations global health care practice. There she led a team of communications professionals who collaborated with clients, including Johnson & Johnson, Merck, the National Institutes of Health and industry trade associations, to deliver product communications, manage issues and build corporate reputation, and support public health.
Ms. Pudloski has long invested her energy in continuing to advance women. At Pfizer, she founded the New York Women's Leadership Network and served on the Global Women's Council. She is a trustee, executive committee member and co-lead of the Justice, Equity, Diversity and Inclusion Committee for the girls' school Maryvale Preparatory in Lutherville, Maryland. She has taught as an adjunct professor at New York University and lectured at Georgetown University.
Ms. Pudloski has a BA from Duke University and a certificate in digital business leadership from Columbia Business School. She is pursuing her master's in education at Boston College.