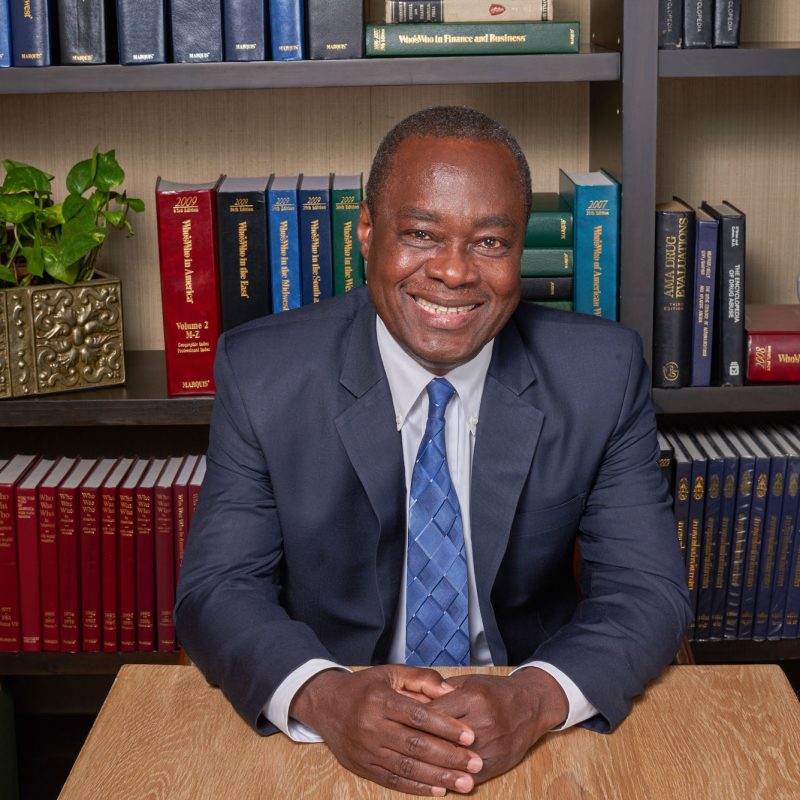 Alain Damiba, MD, MPH, MBA
Senior Vice President of Technical Leadership and Global Programs
Dr. Damiba is an international public health professional with more than 25 years of clinical, programmatic and executive management experience related to family planning, reproductive health, maternal health, HIV/AIDS and malaria. He has extensive experience in global health program development, monitoring and evaluation, strategic planning and fostering partnerships in developing countries. He has extensive field experience and close working relationships with U.S. government agencies, multilateral agencies, corporations and foundations.
Since joining Jhpiego in 1992, Dr. Damiba has held a number of senior positions: Deputy Director for Monitoring and Evaluation, Regional Director for West Africa, Director of Training and Team Leader for the USAID regional West and Central African Family Health and AIDS Prevention project, Vice President for International Program Operations, and Vice President for Global Business Development and Communications.
In his current position as Jhpiego's Senior Vice President of the Global Programs and Technical Leadership Offices, Dr. Damiba provides strategic leadership and oversight for the organization's revenue generation and diversification efforts, and oversees program planning, design and implementation, technical assistance and capacity-building in more than 55 countries worldwide.
Dr. Damiba was trained as a physician at the Faculty of Medicine of Lomé, Togo, and Cochin-Port-Royal in Paris, France. He holds a Master of Public Health degree from the Columbia University Mailman School of Public Health in New York and a Master in Business Administration from the Johns Hopkins Carey Business School. He was a Rockefeller Post-Doctoral Research Fellow with the Center for Population and Family Health and Assistant Professor at the Columbia University Mailman School of Public Health. He is an Associate in the International Health Division at the Johns Hopkins Bloomberg School of Public Health.