Chad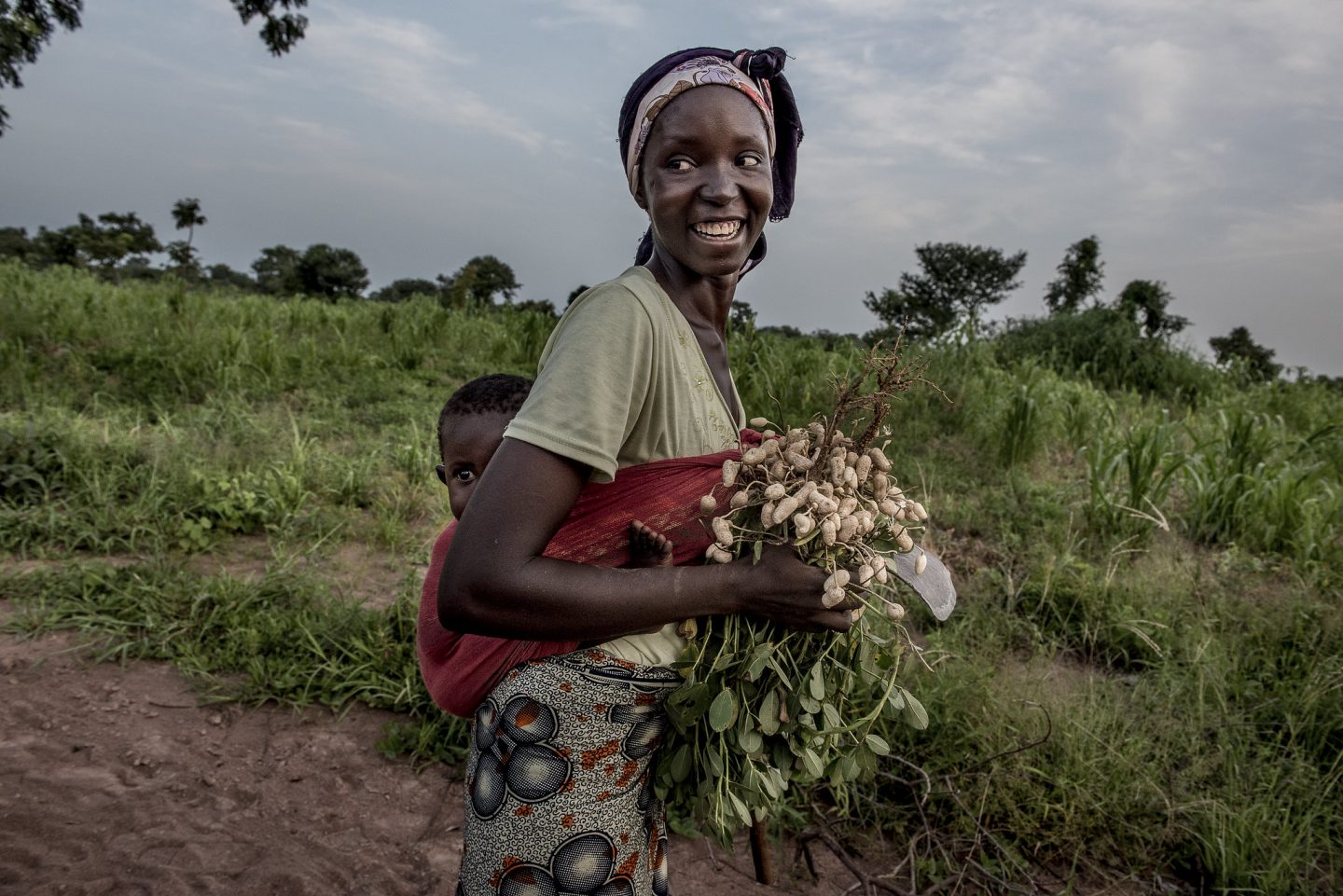 Country Contact
Kodjo Morgah, Country Director
Quartier Moursal
Avenue Baloum Kondol
Porte 1012
N'Djamena, Chad
Current and Recent Donors
ExxonMobil Foundation
Global Fund to Fight AIDS, Tuberculosis and Malaria
U.S. Department of Defense
Since the early 1990s, keeping families healthy and free from malaria.
From 2016 to 2019, more than 360,000 cases of malaria were confirmed by testing and then treated using artemisinin-based combination therapy, as recommended by the World Health Organization.
In this same time period, more than 200,000 pregnant women received intermittent preventive treatment for malaria under direct observation—thereby providing protection from the dangers of malaria in pregnancy
The percentage of deaths due to malaria in targeted district hospitals decreased from 60% (in six district hospitals) in 2013 to 47% (in 10 district hospitals) in 2019.
The rates of intermittent preventive treatment of malaria during pregnancy increased from 2012 to end of 2019—from 37% to 89% for first-dose treatment and 28% to 65% for second-dose treatment.

Our Work in Chad
Armée Nationale Tchadienne Partnership for Sustainable HIV Epidemic Control
The U.S. Department of Defense HIV/AIDS Prevention Program is supporting Jhpiego to implement a four-year program to ensure that HIV prevention, diagnosis, care, treatment and support services are accessible and of highest quality for members of Chad's national army (Armée Nationale Tchadienne, or ANT), their families and the civilian communities that are served by 14 ANT health facilities and providers. In collaboration with the Ministry of Health and the ANT, Jhpiego is strengthening ANT technical capacity in the following areas: 1) HIV prevention; 2) HIV testing services; 3) prevention of mother-to-child transmission; 4) HIV/AIDS care and treatment; 5) clinical laboratory support; 6) HIV clinical monitoring systems; and 7) military health system strengthening. Jhpiego collaborates with military leadership and personnel at all levels, working to ensure that program implementation transition to ANT by the end of the program.
Improving the Quality of Malaria Control Services in Chad and Cameroon
Malaria is the leading cause of morbidity and mortality in Chad and Cameroon, and is particularly dangerous for children and pregnant women. With support from ExxonMobil, Jhpiego is strengthening the capacity of the Chadian and Cameroonian Ministries of Health, the National Malaria Control Programs, health care providers and community health volunteers to provide high-quality malaria prevention and treatment for nearly 1,180,000 people living in 10 malaria-endemic districts along ExxonMobil's 1,070-kilometer pipeline. The nine districts are Doba, Bodo, Béboto, Bébédjia, Goré, Bessao, Laramanaye, Donia, Kara (in Chad), and Kribi (in Cameroon). In addition to leading the development of national-level malaria guidelines, training manuals and reference materials, Jhpiego has trained health care providers, supervisors and community health volunteers to provide health services and/or health messages. These interventions have resulted in provision of lifesaving treatment to people with confirmed cases of malaria and improved coverage for intermittent preventive treatment of malaria among pregnant women.
Country Contact
Kodjo Morgah, Country Director
Quartier Moursal
Avenue Baloum Kondol
Porte 1012
N'Djamena, Chad
Current and Recent Donors
ExxonMobil Foundation
Global Fund to Fight AIDS, Tuberculosis and Malaria
U.S. Department of Defense