Ukraine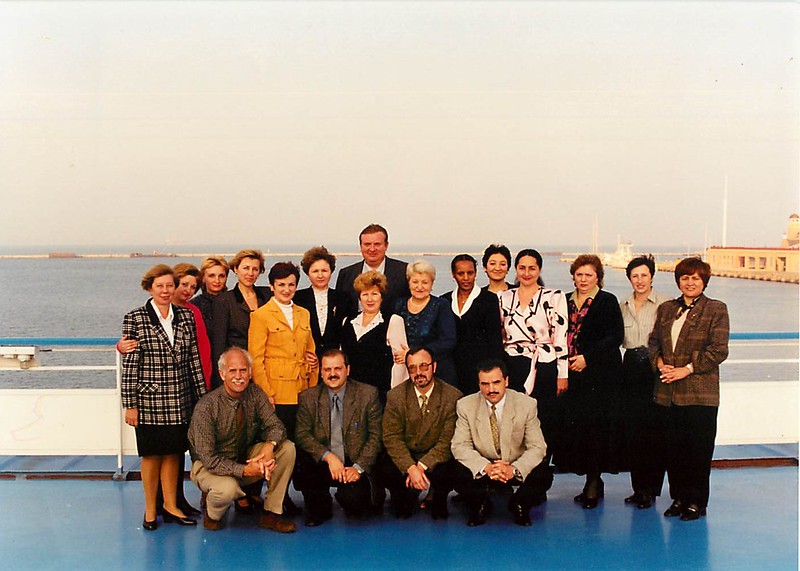 Country Contact
Kate Brickson, Senior Program Manager
Email: Kate.Brickson@jhpiego.
Jhpiego/Baltimore
Baltimore, MD 20901 USA
Current and Recent Donors

USAID
After supporting family planning, we're now fighting against HIV/AIDS.
Jhpiego's initial focus in Ukraine in the late 1990s was on training health care providers to provide family planning services to women.
Today, Jhpiego supports Ukraine's fight against HIV/AIDS by providing technical support for local organization HealthLink to meet HIV testing service targets, with a focus on key populations.
Our Work in Ukraine
Reaching Impact, Saturation, and Epidemic Control (RISE)
RISE is a five-year global project funded by the U.S. President's Emergency Plan for AIDS Relief (PEPFAR) and the U.S. Agency for International Development (USAID). RISE works with countries to achieve a shared vision of attaining and maintaining epidemic control, with stronger local partners capable of managing and achieving results through sustainable, self-reliant and resilient health systems by 2024. RISE's contributions to this work will lead to fewer new HIV infections, decreased HIV-related morbidity and mortality, and increased quality of life for people living with HIV. With USAID PEPFAR investments, RISE supports countries to achieve and maintain epidemic control by providing strategic technical assistance and direct service delivery to improve HIV prevention, case finding, treatment programming, and viral load suppression. The primary objectives of the RISE project are to: 1) attain and maintain HIV epidemic control among at-risk adult men, women and priority populations; 2) attain and maintain HIV epidemic control among key populations; 3) strengthen health systems including improved program management, health information systems, human resources for health and financial systems to ensure attainment and maintenance of epidemic control; and 4) support the transition of direct funding and implementation to capable local partners to meet the PEPFAR goal of 70% of funding to local partners by 2020. The project is led by Jhpiego with the following partners: ICAP at Columbia University, Management Sciences for Health, Anova, BAO Systems, Johns Hopkins University Center for Public Health and Human Rights, and Mann Global Health. RISE is currently active in several countries, including Ukraine.
In Ukraine, RISE provides technical assistance and ongoing capacity building support to strengthen HIV testing services, working in close partnership with USAID-Ukraine, HealthLink and the 100% Life project to optimize provision of these services at facility and community levels. RISE is providing technical assistance focused on optimizing facility and community index testing services, use of risk referral networks and expansion of HIV self-testing services.
Country Contact
Kate Brickson, Senior Program Manager
Email: Kate.Brickson@jhpiego.
Jhpiego/Baltimore
Baltimore, MD 20901 USA
Current and Recent Donors

USAID