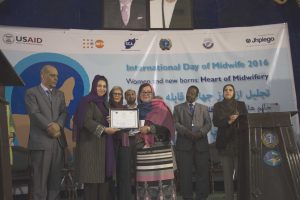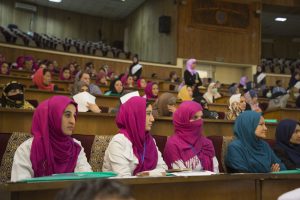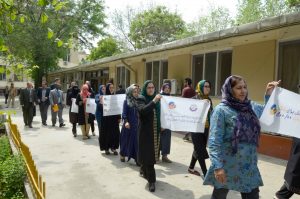 Kabul, Afghanistan (May 4) — Afghan midwives joined government health officials in a festive celebration to mark International Day of the Midwife  and the contributions of these front line health workers in saving the lives of women and babies.
The event reflected the commitment of the Islamic Republic of Afghanistan to building the skills and professional development of midwives, the health care workers most responsible for the needs and care of mothers and newborns.  The U.S. Agency for International Development-funded HEMAYAT project and UNFPA supported the event.
The celebration noted the critical role of midwives in reducing the number of women and babies who die from pregnancy and childbirth-related causes. Jhpiego, which leads the HEMAYAT project, was among the key organizations supporting the government's efforts to rebuild the midwifery education system following the fall of the Taliban in 2002.
Among the special guests attending the May 4 event were Dr. Najia Tareq,  Deputy Minister of Public Health, Greg Adams and Robin Mortz from USAID, Dr. Bannet Ndyanabangi, of UNFPA, and Pashtoon Azfar Zyaee, representing the International Confederation of Midwives.