Injil, Afghanistan – A 35-year-old pregnant woman arrived at the town health center in northwestern Afghanistan in the middle of the COVID-19 pandemic. Midwife Muzhda Rasooli was ready for her. Suited up in protective gear from head to toe, Rasooli guided the woman through labor on that April day and helped her to give birth to a healthy newborn girl.
"There is no doubt that COVID-19 makes the situation more stressful for everyone," she says of the labor and delivery services provided at the Injil Comprehensive Health Center (CHC) in Herat province. "But I keep motivating everyone to work without any delay and provide the services to mothers and newborns."
That's indicative of the resilience of Rasooli and the three midwives with whom she works on the frontlines in Afghanistan to provide essential services to pregnant women, mothers and newborns. With critical infection prevention and control skills and a rededication to the safety of their clients during these uncertain times, they are saving lives during the pandemic. Their previous training and mentorship through the US Agency from International Development-funded HEMAYAT: Helping Mothers and Children Thrive program have prepared them to boldly meet new challenges, withstand disruptions to the health system and emerge resourceful and resilient.
Since October 2017, HEMAYAT has focused on reducing maternal and newborn mortality in Afghanistan's five key population hubs: Balkh, Herat, Kabul, Kandahar and Nangarhar. These hubs account for approximately 40% of the country's population and contain the country's major urban centers. Led by Jhpiego, HEMAYAT is implemented with partners FHI360, Palladium and the Afghan Social Marketing Organization in collaboration with the Ministry of Public Health.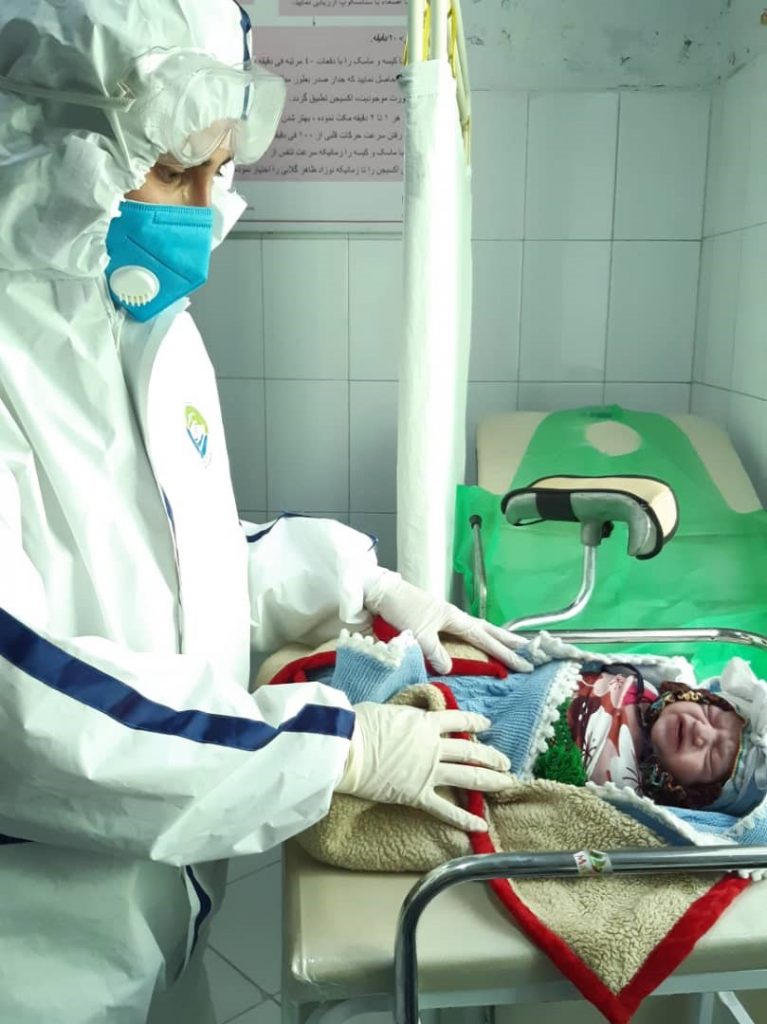 ---
For Rasooli and her midwifery colleagues, the COVID19 outbreak has brought more women to the Injil CHC to give birth instead of other health facilities further away because of national mandates to stay at home, transportation challenges to go to other facilities in the area and continuing security concerns. "They all received delivery services and we made them aware of measures to prevent COVID-19," she says.
Those measures include proper hand washing instructions, directive to wear masks, safe cough practices, social distance requirements and, "most importantly, stay home and don't leave home unnecessarily," Rasooli says.
The midwives at Injil CHC are handling three to four births a day, she adds. Midwives promote skin-to-skin contact between mother and baby and encourage mothers to breastfeed immediately.
"Once we have a suspected case of COVID-19, the patient goes to the emergency room," says Rasooli. "We do not keep the patient for long." Patients are referred to the Herat Shaidayee Hospital, which is dedicated for COVID-19 patients and is approximately 20km from the Injil CHC.
As part of their pandemic care, the midwives revamped their group antenatal care (G-ANC) sessions to ensure pregnant women maintain a safe distance from each other and are not at risk during the visits. Before women arrive, midwives wash their hands and don personal protective gear, including masks and gloves. Once the women arrive, everyone keeps their distance. G-ANC has improved the quality and experience of antenatal care and contributed to stronger, more trusting and mutually respectful relationships between women and midwives, which has improved care seeking by pregnant women.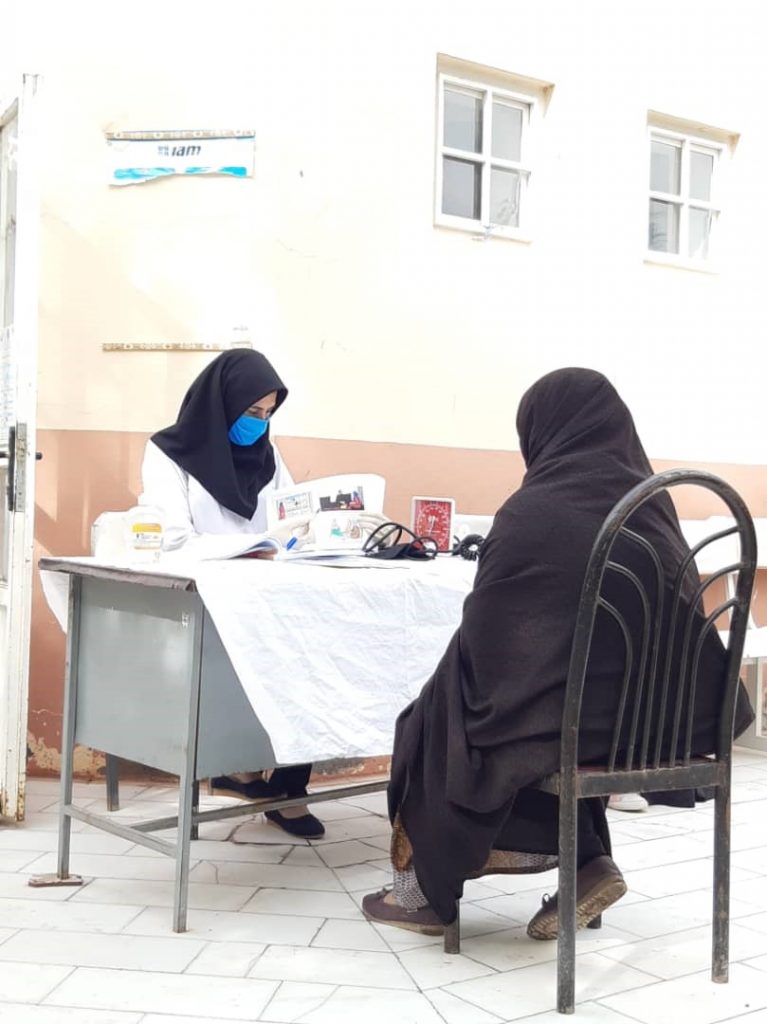 "Once, the mothers enter the CHC, they stand in the open area of CHC and keep the social distance about two meters from one another and we reach out to them individually," Rasooli says. "Those who cannot attend the G-ANC meeting, we provide them messages over phone."
"Those who attend the small group, they are happy with the friendly environment," Rasooli adds, "and we increase women's awareness of ways to prevent problems during pregnancy." They discuss danger signs, a birth plan, postpartum family planning, newborn care, post-natal care, immunization and postpartum depression.
The Afghan Midwives Association, supported by Jhpiego, has worked to prepare their 3,500-plus members for COVID-19 and its potential impact on pregnant women, mothers and newborns. Midwives working with Jhpiego received virtual training on infection prevention and control measures and COVID-19, said Zahra Mirzaei, Jhpiego's Midwifery and Nursing Team leader. Learning materials were shared with the association for distribution to all its members. In addition, a WhatsApp group started under the Jhpiego-supported mentorship
program shares key messages that include COVID-19 prevention information.
"The HEMAYAT mentorship program is very helpful," says Rasooli. "I am grateful to the HEMAYAT program for the learning sessions, for improving our knowledge and skills. Now I am more confident to save the lives of mothers and babies."
And, in the middle of a pandemic, confidence and lifesaving skills can make all the difference.
Jhpiego Afghanistan team members Rahmat Nahbi, Communications Advisor, Zahra Mirzaei, Midwifery and Nursing Team Leader, and Samia Ehsas, Midwifery Coordinator, each contributed to this story.
Jhpiego believes that when women are healthy, families and communities are strong. We won't rest until all women and their families—no matter where they live—can access the health care they need to pursue happy and productive lives.
Donate now!