Take a deep dive into postpartum family planning with this infographic, which is based on key lessons learned in a 6-country review of postpartum intrauterine device experiences, published in a special supplement to the International Journal of Gynecology and Obstetrics this summer. "Initiation of family planning at the time of birth is opportune, since few women in low-resource settings who give birth in a facility return for further care," the authors of the article note. Postpartum family planning is a big opportunity to build healthy, thriving families!
Read the full article in the International Journal of Gynecology & Obstetrics, and take a look at key lessons below!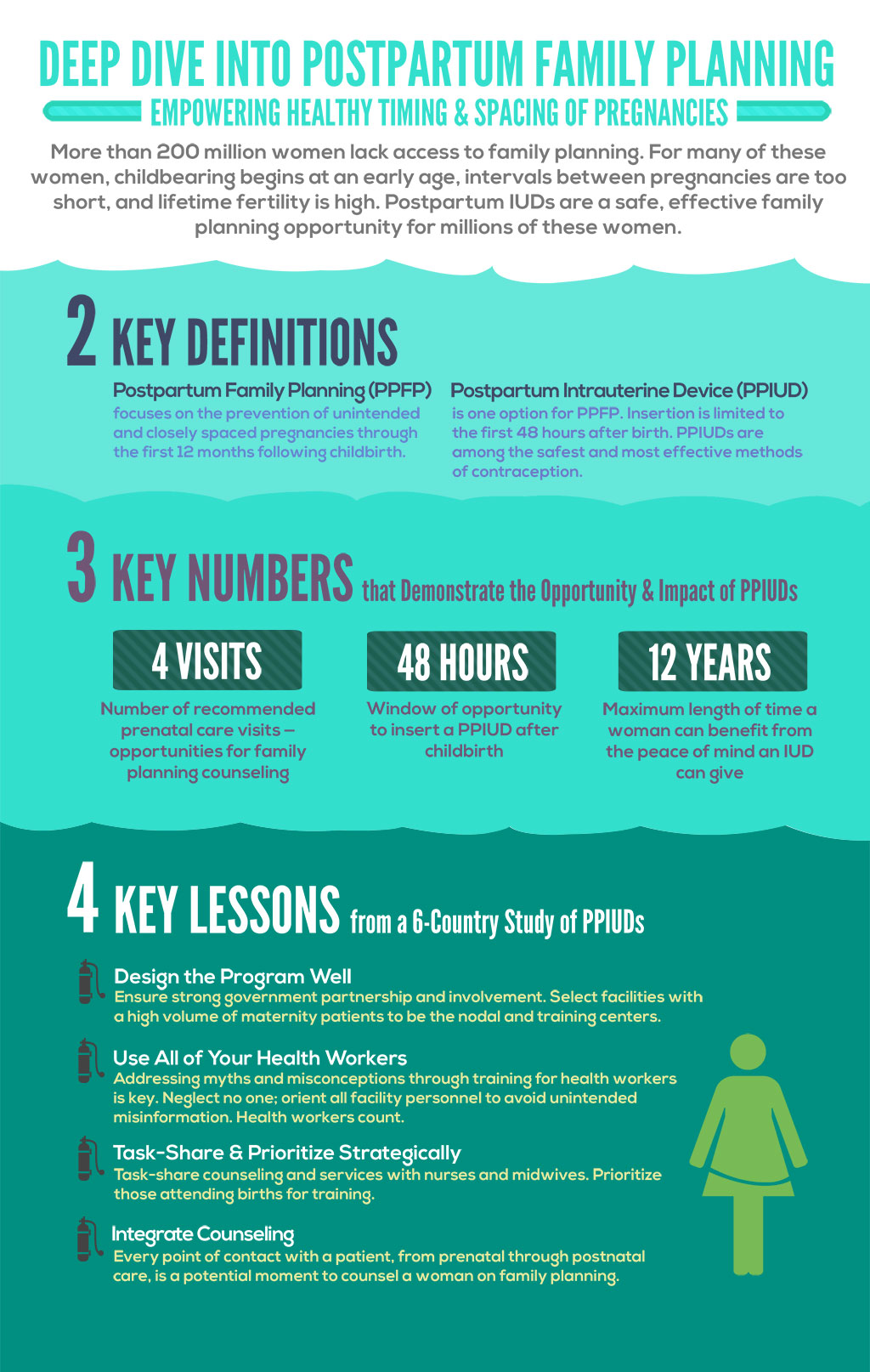 ---
For more information about Jhpiego's work in family planning and reproductive health, click here, or view our annual report to hear more about what we accomplished this past year.