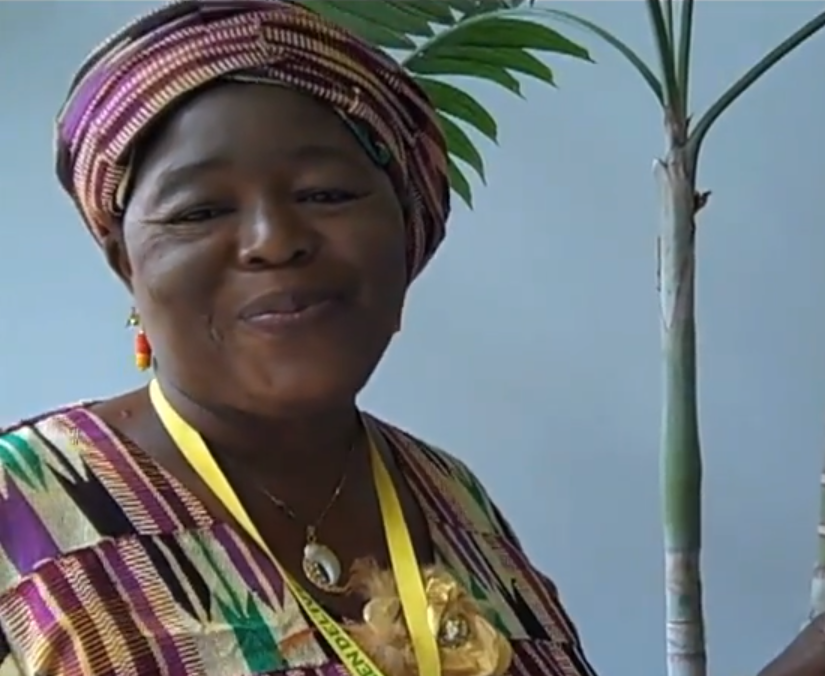 Baltimore, Maryland—In the developing world, midwives are front-line health care providers. They give advice and lifesaving information to pregnant women; they counsel HIV-positive women on how to protect their unborn children from infections; they prepare women to give birth and plan their families; they help deliver babies; and they connect the greater community to health care.
On Sunday, June 6, in recognition of the invaluable work of midwives, Jhpiego, a global health non-profit affiliated with Johns Hopkins University, presented the international Midwife Champion of the Year Award to Mary Issaka, a Senior Staff Midwife from Bolgatanga, Ghana. Issaka was selected from more than a dozen nominations that were solicited from the World Health Organization (WHO), United States Agency for International Development (USAID), United Nations Population Fund (UNFPA), United Nations Children's Fund (UNICEF) and International Federation of Gynecology and Obstetrics (FIGO).
Issaka was nominated by UNFPA for her work in the Bongo District of Bolgatanga, Ghana. A 53-year-old midwife who completed her midwifery training in 1997, Issaka has dedicated herself to improving the health of her community and, through her work and activities, has helped save hundreds of lives.
"In all my life I did not think anyone knew what I was doing outside of my village," an emotional Issaka said after receiving the award in ceremonies Sunday. "I did not think anyone really cared about someone working in such a remote place. I didn't think the world would care about what I was doing. I am overwhelmed by the honor and the attention."
From reducing teenage pregnancy rates and training peer educators to reducing maternal mortality rates and reorganizing the labor ward at her local facility, Issaka's contributions have significantly improved the lives of women and families in the Bongo District. Since 2003, Issaka has single-handedly delivered 2,240 babies. At her facility, Issaka has ensured the staff's commitment to high-quality, effective and efficient health services; respect for their clients; adherence to punctuality; pleasant interpersonal relationships; and regular dialogue with patients. As a result, supervised deliveries rose from 14.3% in 2003 to 66.4% in 2005, a number that remains solid to this day. Issaka continues to train community health nurses and works to establish innovative and effective health care programs throughout the Bongo District.
The Midwife Champion of the Year Award recognizes the work of midwives in low-resource settings and is given to a midwife who has made an extraordinary effort in a developing nation, specifically in training midwives, educating communities, advocating for and implementing evidence-based midwifery care and innovating to save lives. As part of the award, Jhpiego provides US$5,000 to the recipient to support his or her work in the community.