Dear Reader,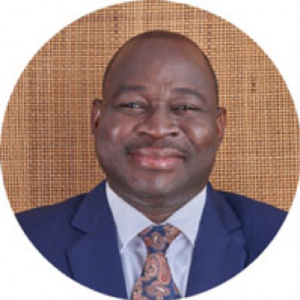 Happy New Year and welcome to the latest edition of the Jhpiego Tanzania e-newsletter. As we begin 2019, it is with a sense of satisfaction that we share the accomplishments of the last year, the challenges faced and the positive outcomes achieved.
In this issue we focus on HIV/AIDS and how Jhpiego and its partners work with the Government of Tanzania–through the President's Office, Regional Administration and Local Government and the Ministry of Health, Community Development, Gender, Elderly and Children and the Tanzania Commission for AIDS –to expand access to high quality, client-centered care for key and vulnerable populations. The Sauti project, funded by the United States President's Emergency Plan for AIDS Relief through the U. S. Agency for International Development, offers a comprehensive community-based package of HIV interventions for Tanzanians vulnerable to or living with HIV in 14 regions in the mainland.
Beginning in 2014 and through today, 2.3 million people received HIV testing services through this project. Of those, 102,557 individuals tested positive for HIV, received a diagnosis and were referred for care and treatment. We have worked closely with our partners and health providers to engage clients in the services they receive to build self-reliance and adherence to treatment. Despite early challenges, as of December 31, 70,555 people have been successfully enrolled in care and treatment services. In addition, through an innovative outreach program, 8,000 individuals who are living positively with HIV, were enrolled in antiretroviral treatment (ART), received their medication closer to where they live, and have kept their appointments for at least six months.
We are committed to preventing new transmissions of HIV, but have also successfully innovated and built on our strengths to comprehensively address HIV's causes and effects.  Our approach through the DREAMS (Determined, Resilient, Empowered, AIDS-free, Mentored and Safe) partnership has empowered 69,220 adolescent girls and young women by training them on financial literacy, entrepreneurship and employment skills. This work has resulted in a savings of 1.9 billion TShs via self-managed savings and lending groups to reduce their risk of transactional and age-disparate sex.
Ending 2018 on a high note, we were delighted to share testimonies from our beneficiaries on the impact of the projects on their lives. Follow Maria who no longer has to walk for hours to receive ART because a Sauti-supported  service delivers the medication in her community.
Last but not least, we offer you a glimpse of Sauti Project achievements through an infographic highlighted here.  We could not have achieved any of this without the amazing support of our donors and partners. To each and every one of you, I send my heartfelt gratitude. Your commitment has made it possible to achieve these remarkable results.
If we are serious about the Global Goals of ending the HIV/AIDS pandemic and delivering gender equality by 2030, the scale of the task that lies ahead is sobering. But with supporters such as yourselves by our side, I know we will continue to make significant contributions in 2019 and beyond to realize an AIDS-free generation.