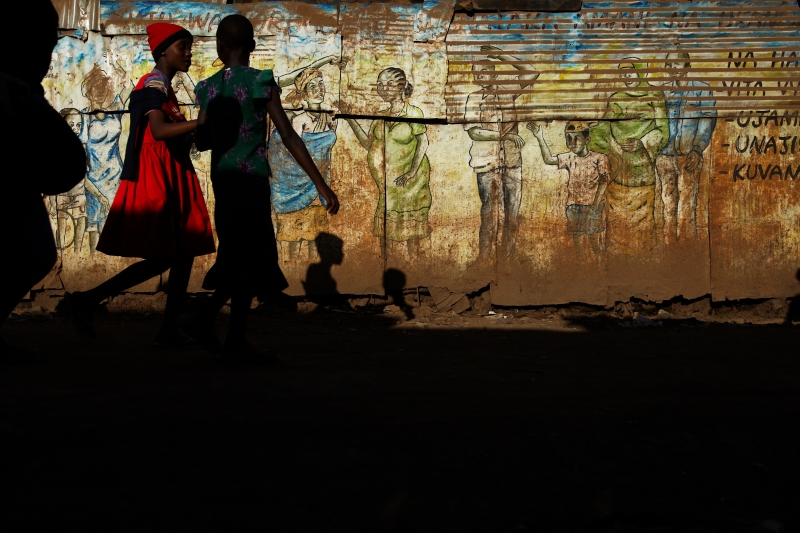 Urbanization is a by-product of modernization that brings with it unique health challenges. In Kenya, an estimated 32% of Kenya's growing population already lives in urban areas with at least 60% of this population living in informal settlements (slums). In Nairobi, 80% of the urban population is estimated to live on about 20% of Nairobi's land.  Jhpiego plays a critical role in addressing the numerous challenges found in these settlements including preventing communicable diseases, which run rampant due to overcrowding, lack of access to clean water, and poor sanitation. Some health experts suspect that child mortality in slums may be double that of Kenya's rural communities.
Jhpiego-Kenya is leading the way in developing innovative solutions to urban health challenges. For example, Jhpiego-Kenya's Keeping the Slums Safe and Clean Project, supported by the Waterloo Foundation, has a goal of empowering urban slum communities to improve health, livelihoods, and the environment.
Since its inception in 2009, the Keeping the Slums Safe and Clean Project has implemented transformational activities in some of Nairobi's most challenged informal settlements.
The program's activities have:
Engaged youth – including reformed criminals- in regular clean-up exercises where community members pay a small price to sustain the services
Established "Eco Saturdays" – monthly community clean-up events organized by village committees
Held regular problem-solving meetings with elected officials with active participation from the District Health Management Teams, community leaders, the Nairobi City Council Department of Environment, Jhpiego and other non-governmental organizations working in the informal settlements of Korogocho and Viwandani.
Jhpiego's Tupange Project, supported by the Bill & Melinda Gates Foundation, has dramatically increased the use of family planning in urban poor communities across Kenya by using innovative outreach strategies and transforming health service providers in clinics serving low-income women into family planning activists.