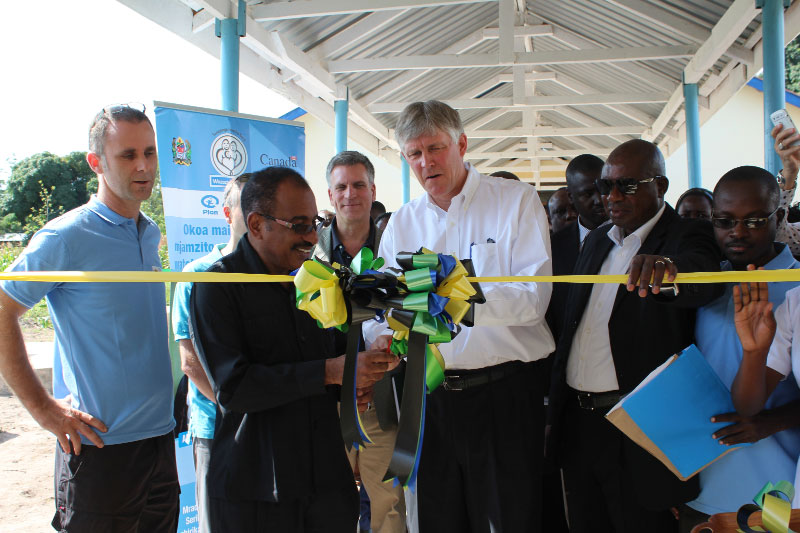 Early this year the Tanzanian Health and Social Welfare Minister, Dr. Seif Rashid and the Canadian Deputy Minister for International Development, Malcolm Brown, inaugurated a state-of-the art operating theatre in Sangabuye Ward, Ilemela District in Mwanza region.
The theatre is meant to save the lives of mothers, newborns and children under five and was constructed by the Wazazi na Mwana (Maternal, Newborn and Child Health) project that is jointly implemented by Plan International Tanzania, Jhpiego and Africare. It is funded by the Canadian Government through its Department of Foreign Affairs Trade and Development (DFATD).


Before the inauguration of the theatre, Hon. Dr. Rashid and Hon. Brown attended a village health day at Ilekako village also in Sangabuye ward where women, men and children attended the free MNCH clinic that is part of the Wazazi na Mwana project.
The celebrations were also attended by Plan International Tanzania Country Director, Jorgen Haldorsen, Country Director for Jhpiego, Jeremie Zoungrana and a representative from Africare, Alfred Kalaghe, among others.