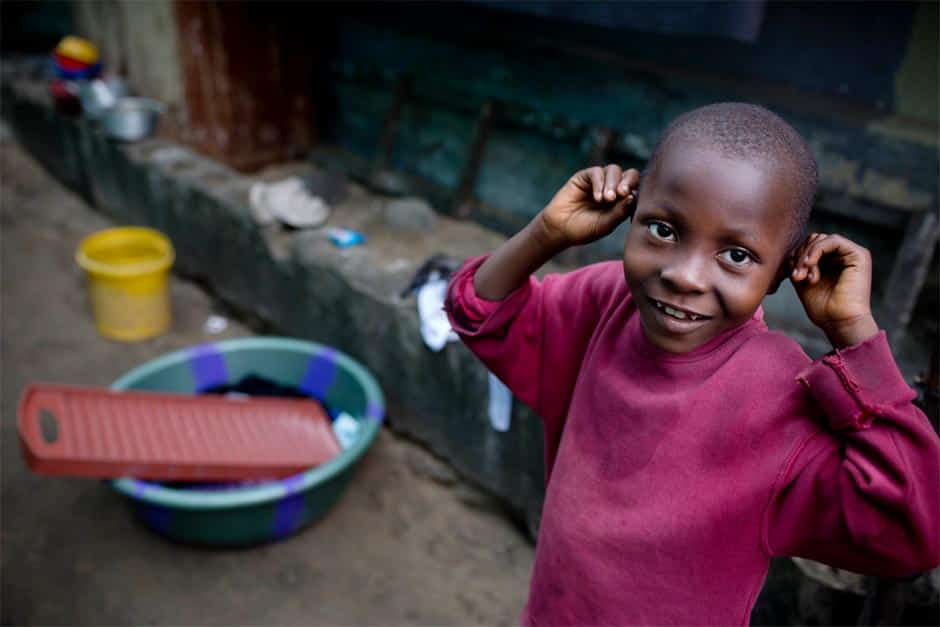 Working toward an
AIDS-free generation through:
Prevention of mother-to-child transmission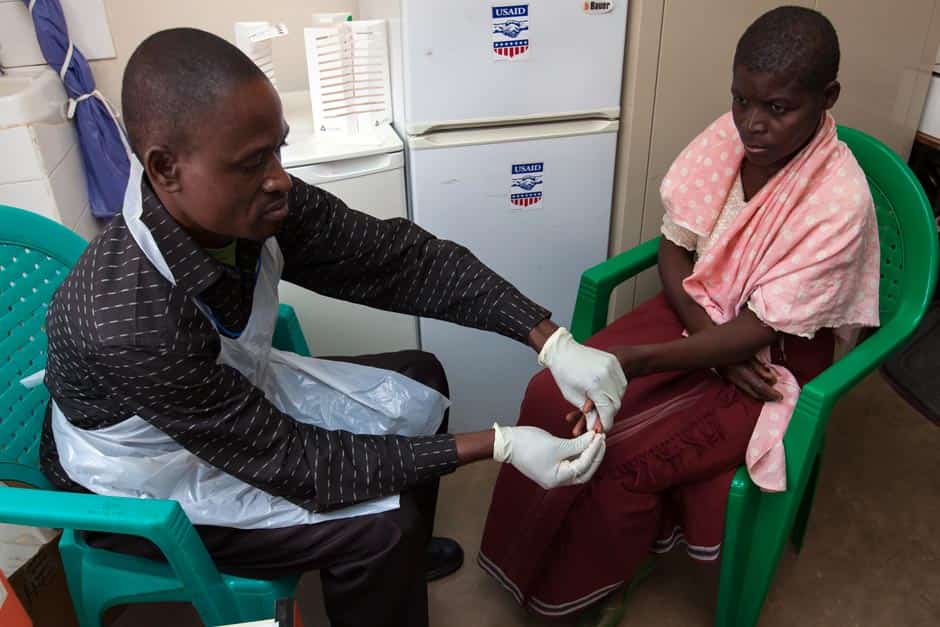 HIV testing services
Male circumcision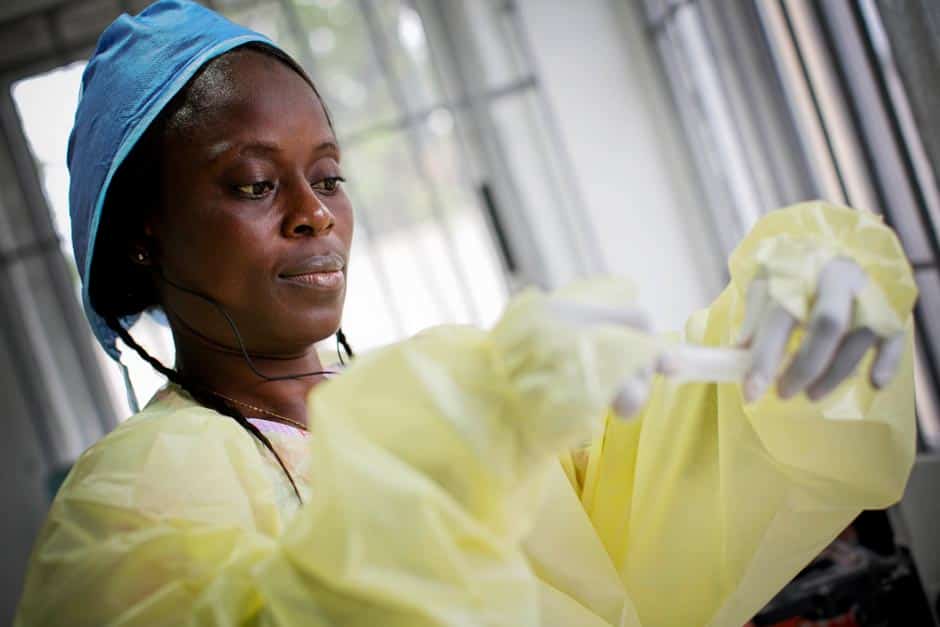 Infection prevention at health facilities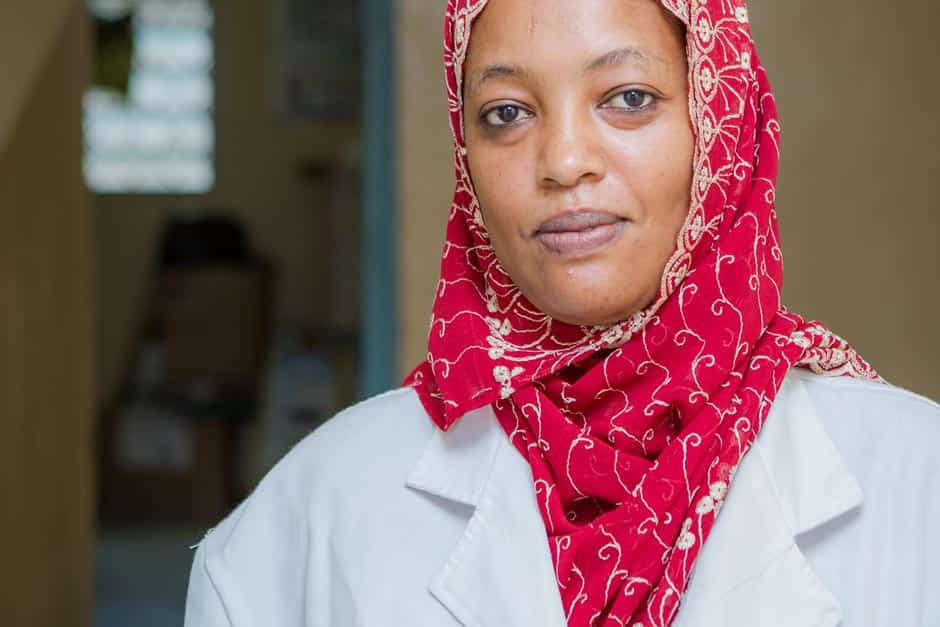 Antiretroviral therapy
Treatment of opportunistic infections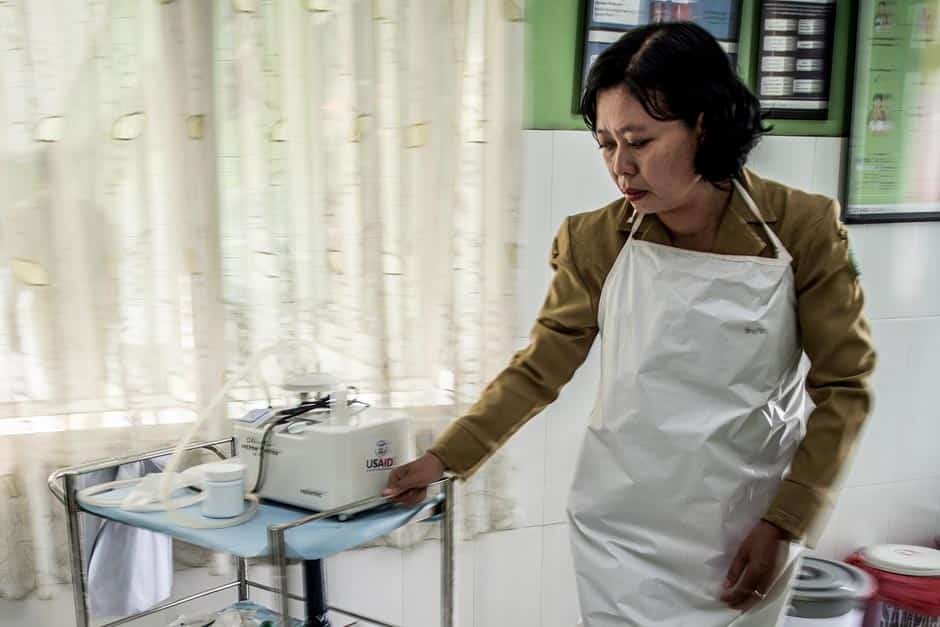 Palliative care
Despite great strides in the battle against HIV/AIDS across the world, the goal of an AIDS-free generation remains a formidable challenge—particularly in the 30 low- and middle-income countries where 90% of the world's HIV-infected population lives.1 According to UNAIDS, out of the 36.9 million people living with HIV globally, 17.1 million do not know they have the virus and need to be reached with HIV testing services, and 22 million do not have access to HIV treatment, including 1.8 million children.2
To achieve the goal of an AIDS-free generation, people don't need just to know their status; if they are HIV-positive, they also need treatment.
What Jhpiego Is Doing
Over the past 15 years, Jhpiego has brought evidence-based innovations to the prevention, care and treatment of HIV/AIDS and other infectious diseases. Our technical expertise in HIV/AIDS encompasses a broad range of technical areas, including:
Prevention of mother-to-child transmission of HIV, addressing the main mode of HIV infection in children
HIV testing services, considered the gateway to comprehensive HIV prevention, treatment, care and other support services for people who test positive, as well as reinforced prevention for those who test negative
Male circumcision, shown to reduce the risk of female-to-male HIV transmission by 60% 3, 4, 5
Prevention of medical transmission of HIV and other infectious diseases through simple infection prevention practices, as well as post-exposure prophylaxis for HIV
Provision of adult and pediatric antiretroviral therapy, treatment for opportunistic infections and palliative care, from the facility to the community level
Integration of HIV/AIDS services with other services—including tuberculosis, cervical cancer, malaria in pregnancy, family planning and maternal and child health services—to address the problem of co-infection among HIV/AIDS patients and to reach as many people as possible
---
1 UNAIDS. 2015. Ending the AIDS Epidemic: The Advantage of Cities.
2 UNAIDS. 2015. AIDS by the numbers 2015.
3 Auvert B, et al. 2005. Randomized, controlled intervention trial of male circumcision for reduction of HIV infection risk: the ANRS 1265 trial. PLoS Med. e298.
4 Bailey RC, et al. 2007. Male circumcision for HIV prevention in young men in Kisumu, Kenya: a randomized controlled trial. Lancet. 369:643–656.
5 Gray RH, et al. 2007. Male circumcision for HIV prevention in men in Rakai, Uganda: a randomized trial. Lancet. 369:657–666.
---
HIV/AIDS Infosheets