Guatemala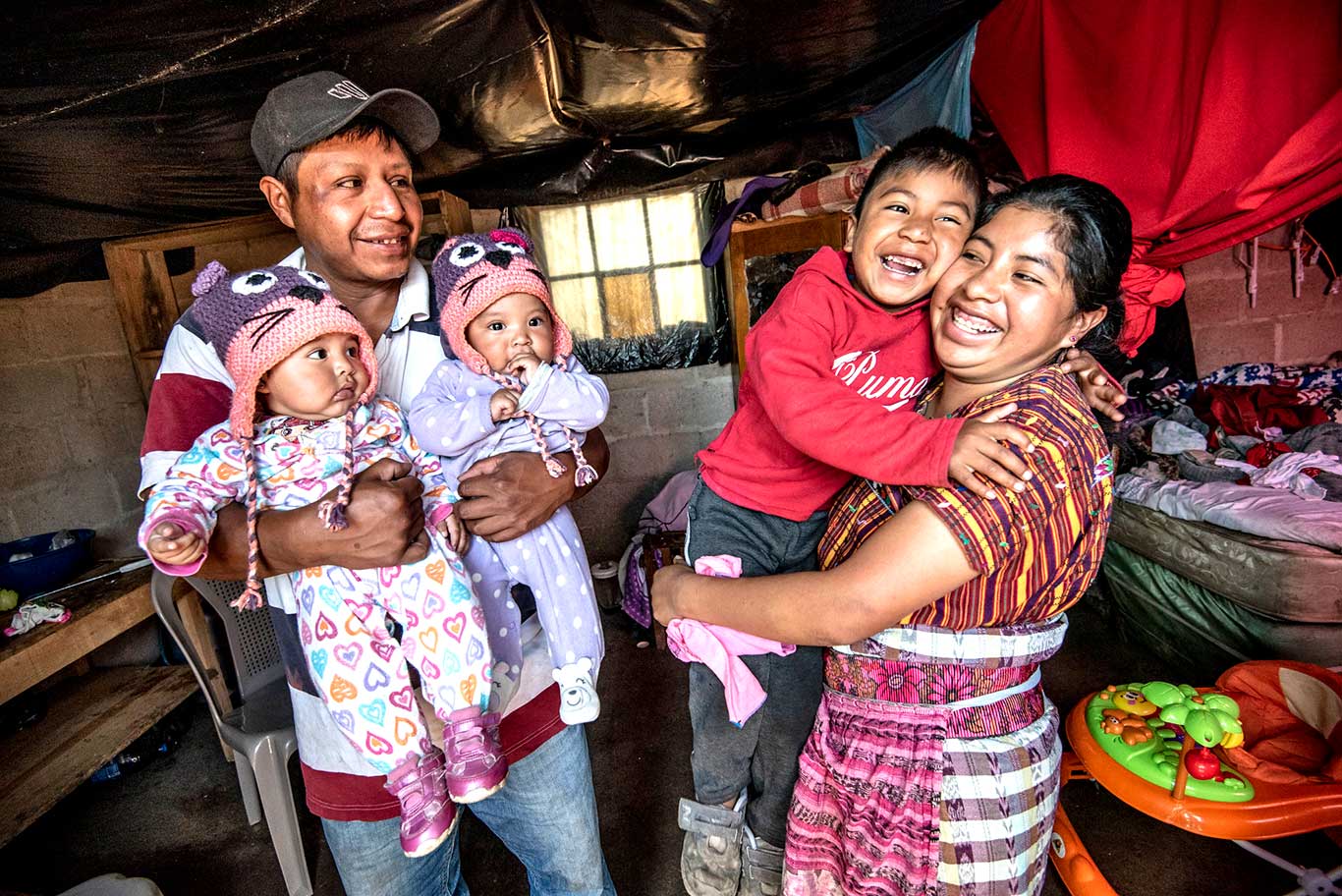 Country Contact
Leonel Gomez, Jhpiego MCSP/Guatemala Technical Director
Tel: 502-458-86370
MCSP/Guatemala Office
14 calle 14-30 zona 13, 1er. Nivel
Ciudad de Guatemala, Guatemala
Current and Recent Donors
Unitaid
USAID
Since 1990, our focus has been on improving women's health.
Jhpiego developed a mentorship training curriculum specific to the Guatemalan context and is introducing an innovative clinical mentorship approach across 30 municipalities to improve clinical outcomes in reproductive, maternal, newborn and child health and nutrition. In addition to using clinical training to build provider capacity, this approach improves providers' knowledge, skills and attitudes via ongoing professional development by mentors for mentees.
Under the Maternal and Child Survival Program, Jhpiego launched Guatemala's first midwifery education program, obtaining Ministry of Health approval of the Norms and Regulation to Implement the Technical University for Midwifery Career. Jhpiego is supporting implementation of the midwifery career path at two universities in Huehuetenango, helping to standardize the approach and ensure coordination between the universities and the ministry.

Our Work in Guatemala
Scale Up Cervical Cancer Elimination with Secondary Prevention Strategy (SUCCESS)
Unitaid is funding a consortium, led by Expertise France, that seeks to eliminate cervical cancer in Burkina Faso, Côte d'Ivoire, Guatemala and the Philippines through secondary prevention (i.e., detecting disease early to slow or halt its progress). The three-year SUCCESS project is designed to shift the countries from a largely opportunistic cervical cancer screening model to a systematic approach centered on innovations related to: 1) reinforced and simplified cervical cancer screening through the introduction of human papilloma virus (HPV) testing with self-collection sampling; 2) secondary prevention of cervical cancer including use of efficient methods for treatment of cervical precancerous lesions such as thermal ablation; and 3) intensified dissemination of information on cervical cancer and new preventive technologies. In so doing, SUCCESS aims to support countries to "leapfrog" to a state-of-the-art services model recommended by the World Health Organization. As the implementing partner of the consortium, Jhpiego is integrating and expanding cervical cancer prevention and treatment services into both new and existing platforms, relying on our established relationships with governments and stakeholders in all four countries. Through demand-generation and community engagement activities, the project plans to screen a total of 185,000 women, a significant proportion of whom will be women living with HIV.
Country Contact
Leonel Gomez, Jhpiego MCSP/Guatemala Technical Director
Tel: 502-458-86370
MCSP/Guatemala Office
14 calle 14-30 zona 13, 1er. Nivel
Ciudad de Guatemala, Guatemala
Current and Recent Donors
Unitaid
USAID