Mozambique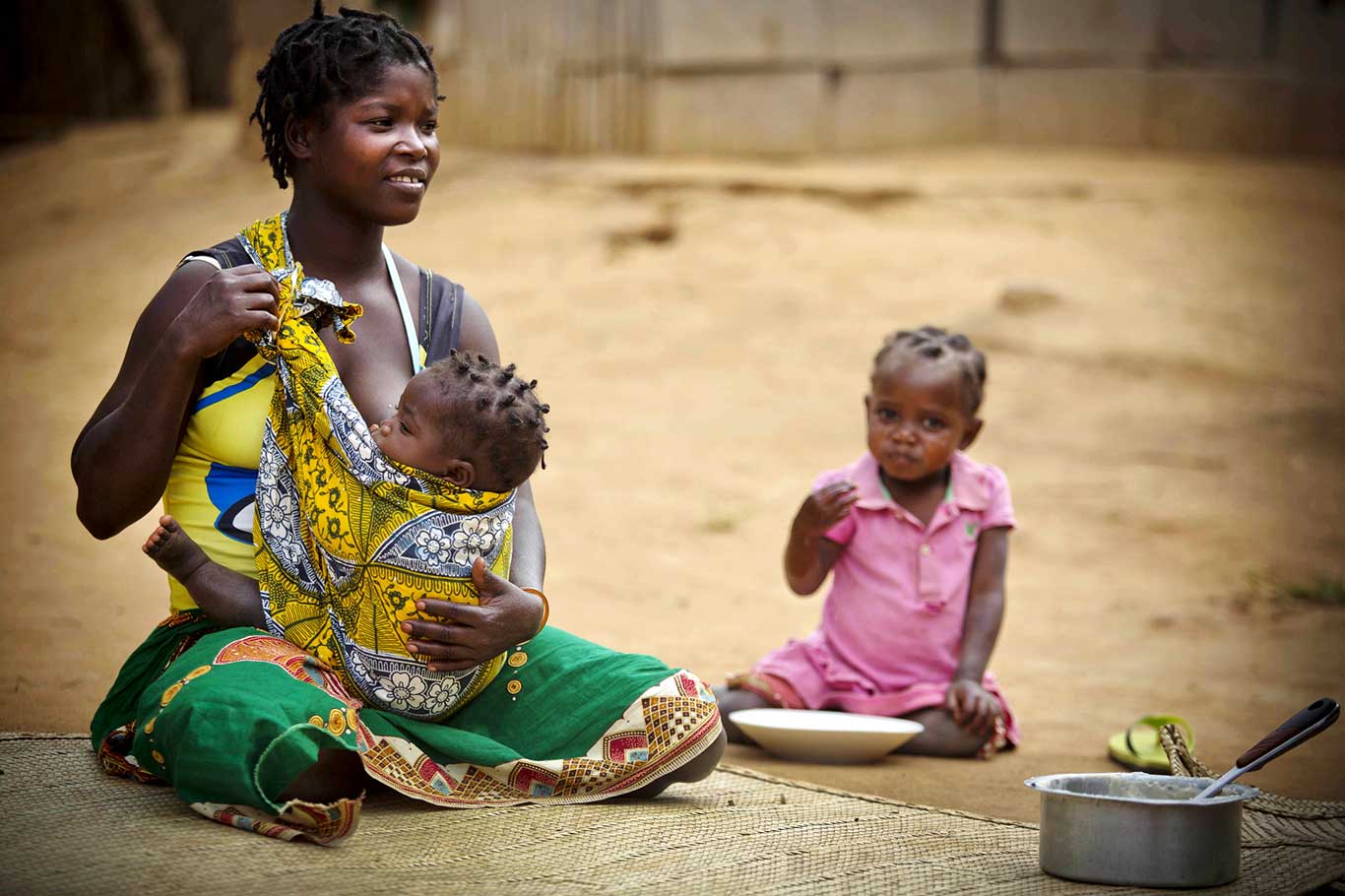 Country Contact
Alicia Jaramillo, Country Director
Tel. 258 82 000 1995 / 258 21490 370
Rua A.W. Balyly, No. 61
Maputo, Mozambique
Current and Recent Donors
CDC
Global Affairs Canada
Johnson & Johnson
Mozal
Unitaid
U.S. Department of Defense
USAID
World Bank
Since 2004, we've reached millions of Mozambicans with quality health services.
More than 3.3 million Mozambicans learned their HIV status through Jhpiego-led initiatives, and over 1.8 million men received voluntary medical male circumcision services for HIV prevention.
Thanks to Jhpiego-supported services, more than 449,000 women were screened for cervical cancer using visual inspection with acetic acid.
More than 300,000 people were reached by a Jhpiego-supported intervention against gender-based violence.
Through a groundbreaking community-based approach, Jhpiego increased the percentage of pregnant women receiving a third dose of intermittent preventive treatment of malaria in pregnancy (IPTp3): thus far in the project, the number of pregnant women receiving IPTp3 from a community health worker is more than double the project target, while the percentage of pregnant women attending at least four antenatal care visits also more than doubled across life of project, highlighting that community-IPTp is an effective intervention for increasing IPTp coverage without compromising antenatal care.
Our Technical Areas in Mozambique
Our Work in Mozambique
Supporting the Mozambican Ministry of Health with Human Resources for Health to Achieve Epidemic Control
With funding from the U.S. Centers for Disease Control and Prevention, Jhpiego is leading a five-year project with partners ThinkWell, Project ECHO and CONTACT. The project seeks to support the Mozambican Ministry of Health to provide critical human resource services to help fill a human resources for health capacity gap and expand the availability and quality of HIV/AIDS-related services nationally, including programs for HIV prevention, counseling and testing, male circumcision and comprehensive HIV/AIDS care, including antiretroviral therapy.
Fighting COVID-19 Under the Reaching Impact, Saturation, and Epidemic Control (RISE) Project
With funding from the U.S. Agency for International Development (USAID), RISE is working in select countries, including Mozambique, to address the COVID-19 pandemic. In line with ministry of health priorities in each country, RISE's COVID-19 response support may include: assisting in the planning and rollout of national vaccine plans, including ensuring health care workers are prepared to implement and monitor this plan; providing focused and clinically relevant capacity building for clinicians providing COVID-19 case management; strengthening the oxygen ecosystem; and supporting health care workers in oxygen conservation, rationalization and non-invasive respiratory care.
RISE is a five-year global project—funded by the U.S. President's Emergency Plan for AIDS Relief (PEPFAR) and USAID—that works with countries to achieve a shared vision of attaining and maintaining epidemic control, with stronger local partners capable of managing and achieving results through sustainable, self-reliant and resilient health systems. The project is led by Jhpiego with the following partners: ICAP at Columbia University, Management Sciences for Health, Anova, BAO Systems, Johns Hopkins University Center for Public Health and Human Rights, and Mann Global Health. For the COVID-19 ventilator technical assistance effort, RISE is also collaborating with the University of California San Francisco, World Federation of Societies of Anesthesiologists (via the GH STAR project), FHI 360 (via the EpiC Project) and Johns Hopkins University emergency medicine and critical care staff.
Advancing Sustainable Implementation of Comprehensive HIV/TB Services for Epidemic Control in the Republic of Mozambique under PEPFAR
Through this project, funded by the U.S. Centers for Disease Control and Prevention, Jhpiego continues its longstanding partnership with the Ministry of Health, National AIDS Council and other implementing partners to tailor and expand person-centered differentiated service delivery for HIV prevention. The project supports the MOH and other key stakeholders for the implementation of high-quality, evidence-based and sustainable facility- and community-based services addressing gender-based violence and cervical cancer prevention (i.e., screening, prevention and treatment of pre-cancerous lesions). In addition, Jhpiego is supporting client-centered services for voluntary medical male circumcision in Gaza and Sofala provinces, while prioritizing implementation of integrated male services.
Forças Armadas de Defesa de Moçambique Treatment Program Support
Funded by the U.S. Department of Defense HIV/AIDS Prevention Program, this project emphasizes capacity-building of the Mozambican armed forces, or FADM, at all levels to independently continue implementation of HIV programs at their health sites, which provide health care to the military, their families and civilians in the surrounding areas. The project supports FADM to increase access and uptake of: HIV prevention interventions, including voluntary medical male circumcision; high-quality, targeted HIV testing services and linkage to HIV care and treatment; and client-centered integrated HIV care and treatment services. It also aims to strengthen FADM capacity to scale up viral load testing coverage and viral load suppression, as well as enhancing their technical and operational capacity to manage quality laboratory services for HIV/TB.
Voluntary Medical Male Circumcision (VMMC)
With funding from the U.S. Agency for International Development, Jhpiego is implementing a three-year project to establish and scale up VMMC services for men aged 10 to 49 years old in selected sites in Manica and Tete Provinces of Mozambique. These services will ultimately be delivered using an integrated service delivery approach to HIV prevention and treatment via a strengthened local nongovernmental organization that is able to routinely deliver high-quality VMMC services. The overall expected result is for 80% of men aged 15 to 29 years old to obtain high-quality VMMC services in targeted sites, and that increasing numbers of youth and adult men in the target age group are voluntarily coming for the service. To achieve this goal, the project will incorporate a comprehensive VMMC package, including VMMC procedures, HIV testing and counseling, condom promotion, sexually transmitted infection management and undertaking "active" referrals to care and treatment services. The project will also strengthen linkages across HIV service points within facilities, between facilities and between communities and facilities to identify VMMC-eligible men, inform and counsel them and orient them to the closest VMMC service.
Mitigation and Response to Sexual Exploitation and Abuse and Sexual Harassment
The Government of Mozambique awarded Jhpiego a World Bank-funded contract as part of its Integrated Feeder Road Development Project, the objective of which is to rehabilitate and enhance road infrastructure to improve mobility, thereby strengthening livelihoods in local communities. The World Bank and Government of Mozambique recognize that factors related to construction programs (e.g., influx of construction workers, changes in power dynamics, land redistribution) can exacerbate the risk of gender-based violence (GBV), sexual exploitation and abuse, and sexual harassment in both public and private settings. Jhpiego is working in the northern provinces of Mozambique to mitigate these risks and respond to occurrences of sexual violence and abuse by: 1) providing capacity building and assessing the GBV risk and response capacity of the project's stakeholders; 2) establishing a GBV mitigation action plan and then monitoring the effectiveness of mitigation measures; 3) raising awareness of the obligations of construction workers under the code of conduct within the affected communities; and 4) responding to sexual exploitation/abuse and sexual harassment cases and monitoring their reporting.
Implementation of Measures to Manage the Potential Risks and Impacts of Gender-Based Violence Projects for the Temane Regional Electricity Project
The Government of Mozambique received funds from the Government of Norway in the form of a Trust Fund (under management by the World Bank) for the development phase of the Temane Regional Electricity Project. Two key components of the project, financed by World Bank IDA grant and counterpart financing, are the Central Termica de Temane Power Plant and the Temane Transmission Project, which aim to grow Mozambique's energy sector. Since project-induced immigration and the inflow of financial resources have the potential to increase the risk of gender-based violence (GBV), particularly sexual exploitation/abuse and sexual harassment, Jhpiego has been contracted by Sociedade Nacional de Transporte de Energia, a subsidiary of the Government of Mozambique's energy company, Eletricidade de Moçambique, to implement mitigation measures in project-affected communities in Inhambane, Gaza and Maputo Provinces along the energy transmission line and substations. Jhpiego is preparing and deploying field work teams to conduct training and awareness raising activities using interactive participatory training techniques where community workers and stakeholders can learn more about what constitutes GBV and violence against children (VAC), how to report it, the process that follows, what support services are available under a survivor-centered approach and how to access the project grievance redress mechanism. Jhpiego is also reinforcing referrals pathways of institutional and community GBV/VAC response services to respond to all project-related incidents.
The people we serve
Country Contact
Alicia Jaramillo, Country Director
Tel. 258 82 000 1995 / 258 21490 370
Rua A.W. Balyly, No. 61
Maputo, Mozambique
Current and Recent Donors
CDC
Global Affairs Canada
Johnson & Johnson
Mozal
Unitaid
U.S. Department of Defense
USAID
World Bank