Mali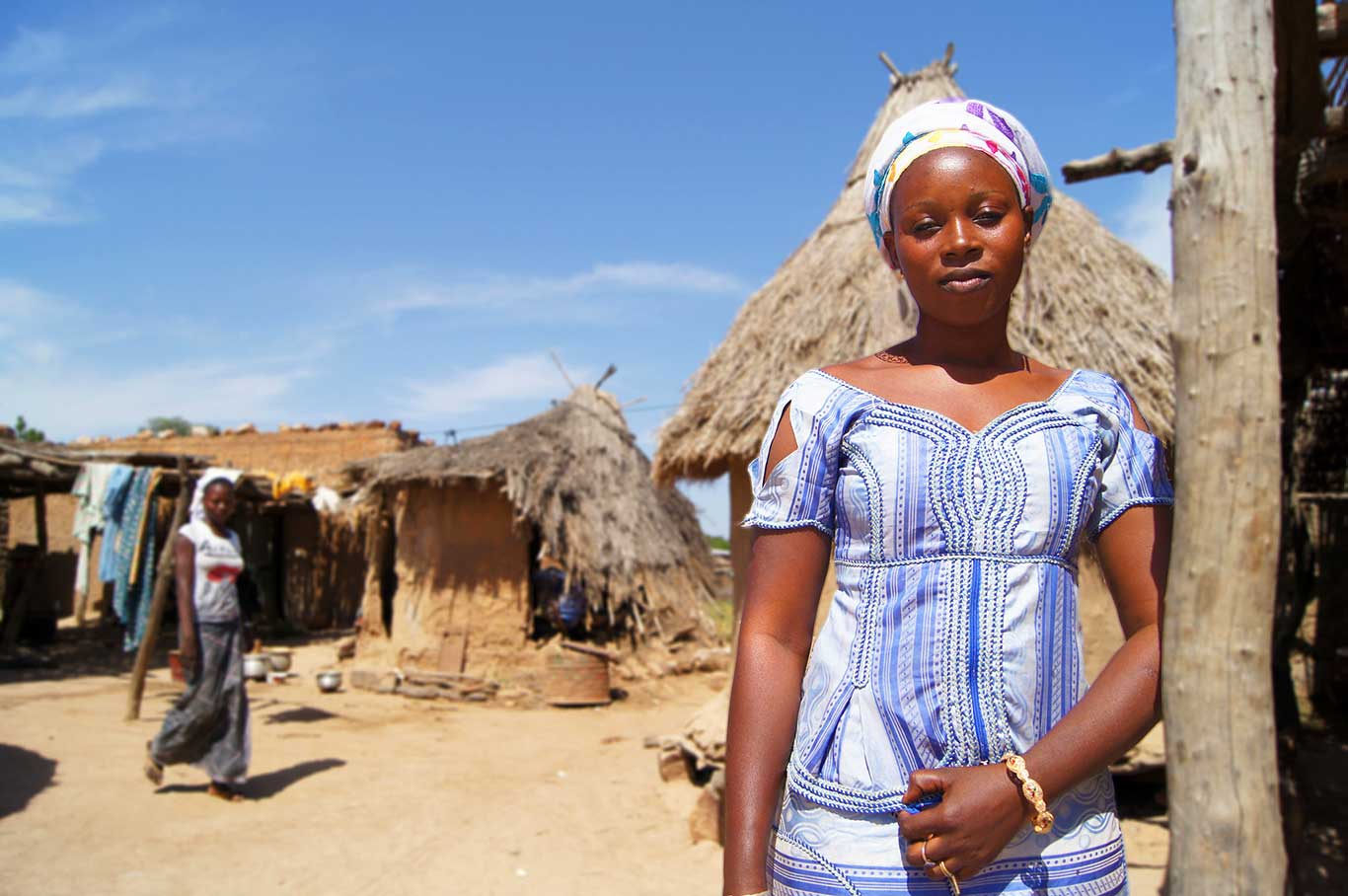 Country Contact
Hamadoun Kassambara, Program Manager
Tel. +223 44 90 62 27
Hamdallaye ACI 2000
Rue 110, Porte 234
Bamako, Mali
Current and Recent Donors
CDC
Bill & Melinda Gates Foundation
Global Fund to Fight AIDS, Tuberculosis and Malaria
UNFPA
USAID
Increasing the population's access to lifesaving health care since the late 1980s.
Jhpiego supported the national government of Mali to develop and implement cutting-edge self-injection guidelines for a new form of contraception, depot-medroxyprogesterone acetate (DMPA-SC), thereby increasing Malian women's access to a modern comprehensive method mix.
The Services de Santé à Grand Impact project recorded over 1.3 million new family planning users over the past five years, with 32% of users adopting long-acting methods. To reach this many clients, Jhpiego trained more than 1,000 providers in over 500 facilities across the four project regions on family planning technical skills, including how to insert contraceptive implants, IUDs and postpartum IUDs.
As a result of Jhpiego's capacity building, the number of health centers offering basic emergency obstetric and newborn care increased from 47 to 238 facilities, and 54 health centers being capable of offering more advanced comprehensive care.
With Jhpiego support, more than 1.2 million pregnant women in Mali have received intermittent preventive treatment for malaria, thereby reducing the high risks that malaria poses to pregnant women and their newborns.
Our Work in Mali
Enhancing Global Health Security: Expanding Efforts and Strategies to Protect and Improve Public Health Globally
Funded by the U.S. Centers for Disease Control and Prevention (CDC), this five-year project builds upon activities funded by CDC to support Global Health Security through implementation of programs and activities that focus on protecting and improving health globally through partnerships with Ministries of Health and other institutions. With an initial emphasis on addressing the COVID-19 pandemic, the project is supporting countries—including Mali—and carrying out regional work in West Africa and South America to improve prevention of avoidable epidemics, including naturally occurring outbreaks and intentional or accidental releases of dangerous pathogens, and to improve ability to detect threats early and respond rapidly and effectively to public health threats of international concern. The project is being implemented by a Jhpiego-led consortium that includes the Johns Hopkins Center for Health Security, the Johns Hopkins University Applied Physics Laboratory, Global Scientific Solutions for Health, and Johns Hopkins University Center for Global Health.
Impact Malaria
Impact Malaria is a global project of the U.S. President's Malaria Initiative to reduce mortality and morbidity caused by malaria. Implemented by a consortium of organizations led by PSI, the project is funded by the U.S. Agency for International Development. In close collaboration with the country's National Malaria Control Program, other sections of the Ministry of Health and various implementing partners, Impact Malaria is designed to improve malaria service delivery via the following objectives: 1) improve the quality of and access to malaria case management and prevention of malaria in pregnancy; 2) improve the quality of and access to other malaria drug-based approaches and provide support to pilot/scale up newer malaria drug-based approaches; and 3) provide global technical leadership, support operational research and advance program learning.
Antenatal Care/Postnatal Care (ANC/PNC) Innovations and Implementation Research Platform (ANC/PNC Collective)
With funding from the Bill & Melinda Gates Foundation, Jhpiego is developing an ANC/PNC innovations and implementation research platform. This initiative is designed to strengthen ANC/PNC service delivery through implementation research in Ethiopia, Kenya, Malawi and Mali, and to disseminate learnings globally. The primary expected outcomes include earlier entry by pregnant women into ANC/PNC care; increased continuity of care; improved quality of care; and an improved understanding of key risk factors, vulnerabilities and morbidity/mortality outcomes. The research collective unifies multiple teams under a single collective, comprised of the following partners: Jhpiego, Harvard School of Public Health, Child Health and Mortality Prevention Surveillance (CHAMPS), RTI International, Christian Medical College Vellore, DAI, the World Health Organization, CARE/India and the University of Manitoba. As part of this collective, Jhpiego is: 1) conducting implementation research on innovative service delivery models and tools in three countries; 2) serving as technical advocacy lead by synthesizing data and findings across the collective to inform an evidence package; and 3) providing technical assistance, as needed, as collective partners conceptualize, design, implement and test new service delivery models. Jhpiego is also partnering with the Johns Hopkins School of Public Health Biostatistics Center and Department of International Health for support with statistical analysis, data management and implementation research design.
Quality Improvement, Leadership and Management Strengthening
Jhpiego provides technical assistance to strengthen quality improvement and leadership and management. This initiative is designed to test and evaluate evidence-based approaches for improving health care provider performance. Under this award, Jhpiego is delivering context-specific technical assistance to support quality improvement and leadership and management strengthening to reinforce national disease responses and strengthened health systems. Jhpiego implements an innovative approach for integrated supportive supervision that includes collaborative improvement, training, a web-enabled supervision checklist and supervision of supervisors to improve integrated health services for underserved populations. Jhpiego also strengthens leadership and management skills among ministry of health staff for quality improvement and improved integrated service delivery in health facilities and communities. The project is being implemented in several African countries, including Mali.
MOMENTUM Private Healthcare Delivery
Moving Integrated, Quality Maternal, Newborn and Child Health and Family Planning and Reproductive Health Services to Scale (MOMENTUM) is a suite of projects, funded by the U.S. Agency for International Development, that aims to accelerate reductions in maternal, newborn and child mortality and morbidity in high-burden countries by increasing host country commitment and capacity to provide high-quality, integrated health care. Each of the projects has a specific focus area; together they provide a comprehensive, flexible package of support for countries as they overcome context-specific health challenges towards sustainable development. The PSI-led MOMENTUM Private Healthcare Delivery project supports countries—including Mali—to improve the quality of care provided by the private health care sector and increase opportunities for a total market approach to quality services, products and information in the areas of maternal, newborn and child health, family planning and reproductive health.
The people we serve
Country Contact
Hamadoun Kassambara, Program Manager
Tel. +223 44 90 62 27
Hamdallaye ACI 2000
Rue 110, Porte 234
Bamako, Mali
Current and Recent Donors
CDC
Bill & Melinda Gates Foundation
Global Fund to Fight AIDS, Tuberculosis and Malaria
UNFPA
USAID