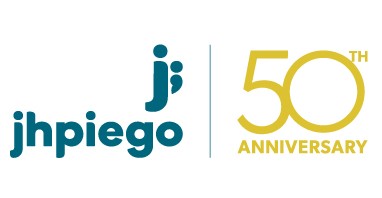 HONORING MOLLY SIMS AND SCOTT STUBER WITH THE ELYSE BILA OUEDRAOGO AWARD
---
HONORING HEIDI AND ERIK MURKOFF WITH THE VISIONARY AWARD
Join us for a virtual celebration of Jhpiego's transformative work improving the health and well-being of women and their families around the world. PJs or party attire – we'll see you there!
HONOREES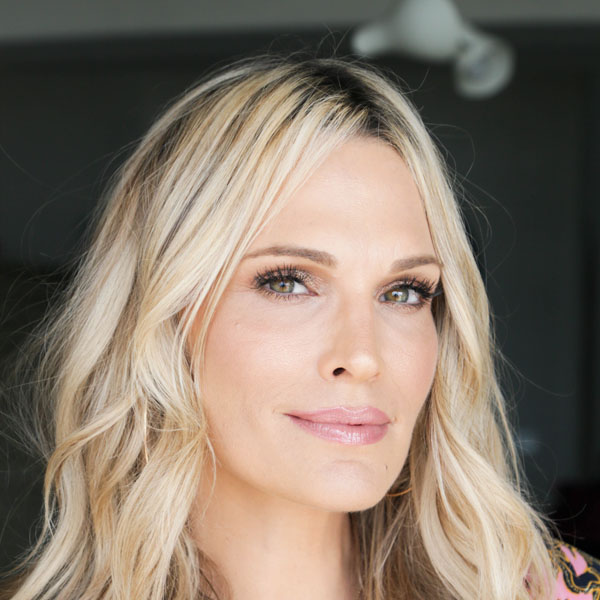 ELYSE BILA OUEDRAOGO AWARD HONOREES
Molly Sims
Molly Sims is recognized for her work as an actress, model, author and philanthropist. Currently, Sims serves as an executive producer on a new lifestyle series featuring the influential duo behind the home organization company The Home Edit. The show is currently in production and will be released on Netflix. On screen, Sims will next be seen in the Netflix film Wrong Missy and the pilot Ride or Die.
More About Ms. Sims
Known for her savvy sense of style, Sims showcases this and more on her blog, MollySims.com, which offers original content on beauty, fashion, wellness and more. Sims is also working on her third book. Her first book, The Everyday Supermodel: My Beauty, Fashion, and Wellness Secrets Made Simple, was released in 2015 and appeared on the New York Times Best Seller list. In 2017, she released the highly anticipated follow-up to the first book with Everyday Chic: My Secrets for Entertaining, Organizing, and Decorating at Home, in which she shares her tips, tricks and secrets for entertaining, organizing and decorating.
As a philanthropist, Sims works closely with Baby2Baby, which provides underserved children ages 0–12 with diapers, clothing and all the basic necessities that every child deserves. A native of Kentucky, Sims resides in Los Angeles with her family.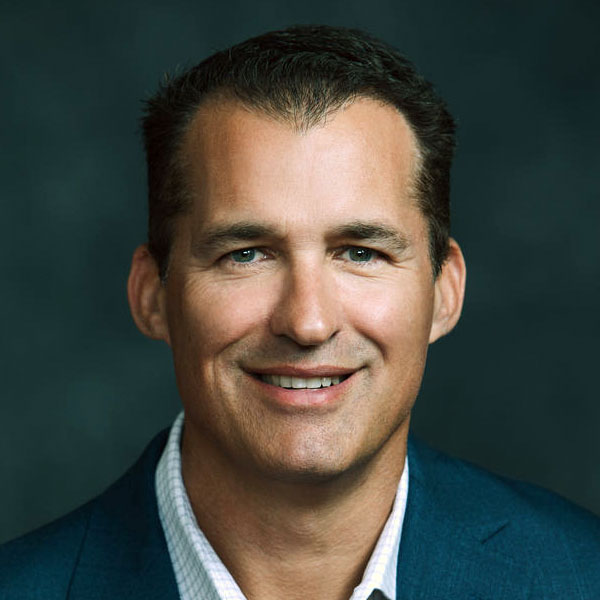 Scott Stuber
Scott Stuber is the head of Netflix Films, where he oversees the development, production and acquisition of the Netflix film slate. His deep ties to the creative community and decades of experience in producing commercially successful and acclaimed motion pictures have helped connect the company with some of the industry's best talent and filmmakers, including Michael Bay, Alfonso Cuarón and Martin Scorsese. Recent hits under Stuber's supervision include Scorsese's The Irishman; Murder Mystery starring Adam Sandler; JC Chandor's Triple Frontier; Nahnatchka Khan's feature directorial debut Always Be My Maybe; The Christmas Chronicles starring Kurt Russell; Bird Box, directed by Susanne Bier and starring Sandra Bullock, Netflix's most watched original film to date; and three-time Academy Award winner Roma, directed by Cuarón.
More About Mr. Stuber
Prior to Netflix, he founded and ran Bluegrass Films, which produced such hits as Ted, Central Intelligence and Safe House, among many others. A former vice chairman of worldwide production at Universal Studios, he was responsible for many of its critically acclaimed, award-winning and commercially successful films, including A Beautiful Mind, Seabiscuit, Cinderella Man, Jarhead, 8 Mile, Meet the Parents and its follow-up films, plus both the Bourne and The Fast and the Furious franchises. More than 20 of the films he supervised have grossed over $100 million at the U.S. box office.
---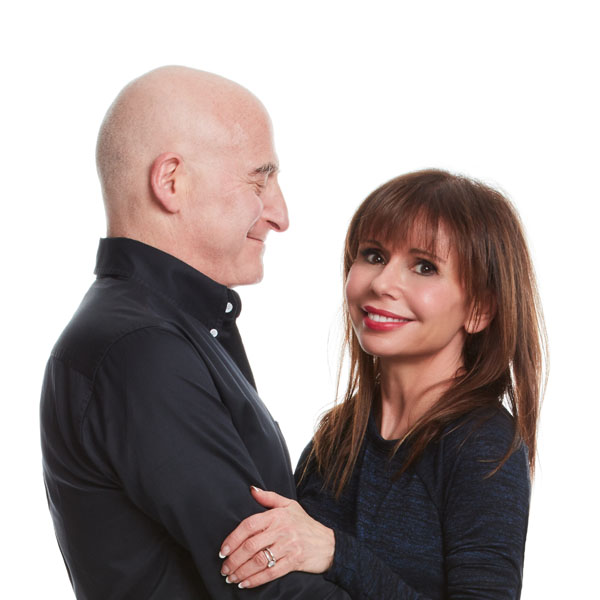 VISIONARY AWARD HONOREES
Heidi and Erik Murkoff
It all started with a baby and a book. Heidi Murkoff conceived the idea for What to Expect When You're Expecting during her first pregnancy, when she couldn't find answers in the books she turned to for much-needed advice.
Hours before delivering her daughter, Emma, Heidi delivered the proposal for a pregnancy guide that would help other expectant parents sleep better at night. She was a mom on a mission—a mission that was only getting started. Dubbed the "pregnancy bible," What to Expect When You're Expecting, now in its 5th edition, has sold 22 million copies and is the longest-running title of all time on The New York Times bestseller list. Along with What to Expect the First Year, Eating Well When You're Expecting, What to Expect Before You're Expecting, and What to Expect the Second Year, theWhat to Expect (WTE) series has sold more than 42 million copies and is published in 38 countries and in 34 languages.
More About Ms. and Mr. Murkoff
In 2005, Heidi expanded the WTE brand online with WhatToExpect.com, which registers over 60 percent of all US pregnancies and features the #1 pregnancy app in the world. What to Expect.com is home to an active and engaged community of more than 14 million moms, with an average of 800,000 new posts each month. The app offers personalized weekly content and videos by Heidi and she also connects daily with her WTE family through Facebook, Instagram and Twitter.
In 2012, Heidi and her husband, Erik, acted as executive producers on a feature film version of her iconic book: "What to Expect When You're Expecting." The film, a comedy that stars Cameron Diaz, Jennifer Lopez, Chris Rock and Elizabeth Banks, features five couples whose intertwining lives are turned upside down by impending parenthood.
Heidi's passionate commitment to moms and babies led to the creation of the WTE Project, a nonprofit organization dedicated to helping moms in need have healthy pregnancies, safe deliveries and healthy babies. With a beautiful, culturally appropriate, low-literacy pregnancy guide (provided at no cost to at-risk moms) and curriculum and training for health care professionals and clinic staff, the WTE Project's groundbreaking Baby Basics—available in English, Spanish and Chinese—has helped nearly a million moms-to-be and babies in need. The foundation also partnered with the State Department to bring Baby Basics to Liberia and Bangladesh.
In 2013 Heidi and Erik joined forces with the USO in Special Delivery, a program that celebrates and supports expectant military moms serving far from family and friends. Heidi has hosted over 200 Special Delivery baby showers for more than 20,000 military moms, both active duty and spouses, around the world, from Germany to Japan, Korea to Guam, Alaska to Texas. Special Delivery offers parents not only the chance to connect with Heidi, but with one another, helping create vital local networks of friendship and support.
The WTE Project is expanding its mission globally to reach the most vulnerable moms around the world and is launching a pilot program in Abuja, Nigeria. Heidi and Erik, in partnership with International Medical Corps, support lifesaving maternal and child health care, midwife and community training, and building health clinics in Africa. Heidi serves as a First Responder, joining their team of humanitarian health care workers in the field in some of the world's most devastated areas, including South Sudan, Sierra Leone and the Somali and Syrian borders—and has hugged her way through dozens of villages, training facilities and refugee camps.

In 2015, the WTE Project debuted the social campaign #BumpDay with founding partners International Medical Corps, 1,000 Days and the United Nations Foundation Universal Access Project and in collaboration with WhatToExpect.com. The campaign celebrates beautiful bumps and healthy pregnancies around the world, while raising awareness about the overwhelming need for improved maternal health care both in the US and globally.
Heidi advocates for maternal and child health, meeting and making media appearances with many Congressional leaders on issues such as the Affordable Care Act, Zika, military families, family leave and child care. She works closely with the Centers for Disease Control and Prevention and other public health organizations and sits on the board of the 2030 Collaborative.
In 2011, TIME magazine named Heidi one of the 100 Most Influential People in the World. She has also received the Smithsonian Associates' prestigious John P. McGovern Award and International Medical Corps' Humanitarian Award, and has been inducted into the Books For a Better Life Hall of Fame.
SPONSORSHIPS AND TICKETS
Reserve your sponsorship by TBD to guarantee delivery of gala party boxes. Tickets available for purchase until TBD or until sold out. Space is limited. Please send in your reservation early.
DIGITAL TRIBUTE JOURNAL OPPORTUNITIES
Your tribute will be displayed during the event and on our event website. To purchase a digital ad, please select the Sponsor button below.
Full page in Patron section / $1,000
Full page in Supporters section / $500
SUBMISSION REQUIREMENTS
Please send artwork according to the following specifications:
Full page: 16"w x 9"h
Half page: 8″w x 9″h
300 DPI or higher PDF or JPG (max file size 10MB)
High-resolution artwork due May 28, 2021. Email to Kendall.Towe@jhpiego.org. For questions, call 410.537.1823.
For mailed checks made payble to Jhpiego, please include your contact information and send to:
Jhpiego, GECO Suite 1615 Thames St. Baltimore, MD 21231
For questions, please contact Kendall Towe at Kendall.Towe@jhpiego.org or 410.537.1823.