Honoring Shawn & Serena Levy ELYSE BILA OUEDRAOGO AWARD and Beena Patel Minhaj, DrPH, MPH
& Hasan Minhaj VISIONARY AWARD
---
Join us for an evening of celebration and laughter to pay tribute to the humanitarian contributions of our amazing honorees and Jhpiego's transformative work improving the health and well-being of women and their families around the world.
HONOREES
ELYSE BILA OUEDRAOGO AWARD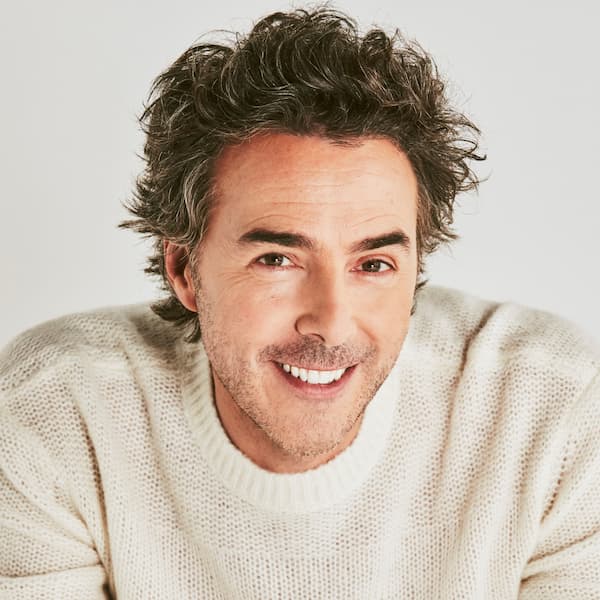 SHAWN LEVY
Shawn Levy is one of the most prolific filmmakers of the past two decades. His projects have consistently garnered massive worldwide success, including the multi-Oscar-nominated Arrival, which he produced, and the award-winning Netflix series "Stranger Things," on which Levy serves as both Executive Producer and frequent director.
More About Shawn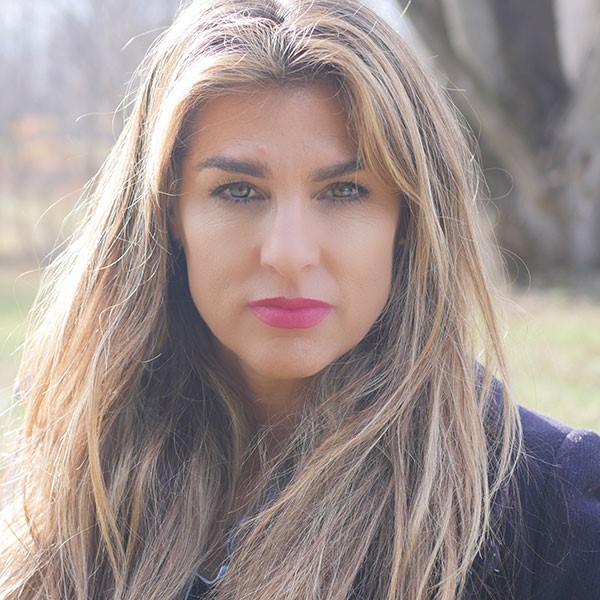 Serena Levy
Serena Levy attended Barnard College in Manhattan and then Antioch University, where she completed her graduate degree. Serena has practiced as an early childhood development specialist—working with young children, individually and within families, both privately and at Cedars Sinai Medical Center Early Childhood Center.
More About Serena
VISIONARY AWARD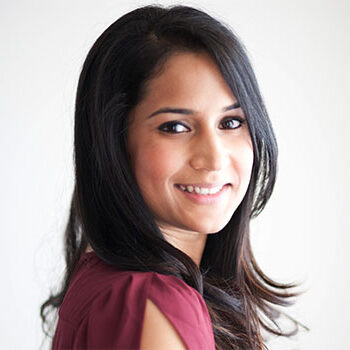 Beena Patel Minhaj, DrPH, MPH
Beena Patel Minhaj, DrPH, MPH, joined the Vituity Cares Foundation team after serving as a Senior Transformation Consultant at Vituity for seven years. In this role, she worked to improve the quality and delivery of care through innovative, evidence-based and patient-centered innovations. As Executive Director, Minhaj has leveraged these solutions to create a multi-tired, interdisciplinary approach to addressing the social determinants of health and the impacts they have on marginalized communities.
More About Beena

Hasan Minhaj
Hasan Minhaj is a two-time Peabody Award-Winning comedian best known for his breakout special Homecoming King (Netflix) and his critically acclaimed, political satire show Patriot Act with Hasan Minhaj (Netflix), which won a Peabody, an Emmy and a Television Academy Honor. His second one-hour comedy special, The King's Jester, premiered on Netflix on October 4, 2022.
More About Hasan
SPONSORS
PRESENTING SPONSORS
Drs. Howie & Susan Mandel and Drs. Hadar & Cory Waldman
GLOBAL CIRCLE
Disney Studios Content
Wyck Godfrey & Dr. Mary Kerr
Eden Hammond
CONTINENTAL CIRCLE
David & Sandy Ellison
Murthy Law Firm / MurthyNAYAK Foundation
Netflix
Michelle Ores & Charles Schorin
Ted Sarandos & Ambassador Nicole Avant
Steven Spielberg & Kate Capshaw
COUNTRY CIRCLE
Amazon Studios
Jennifer Garner
Ellen & Tom Hoberman
Gilliane Isabelle
Omelet & Don Kurz
Jonathan Tropper & Stephanie Abram
VILLAGE CIRCLE
Skip Brittenham, Heather Thomas & Ziffren Brittenham LLP
Cindy & Robert Broder
Ellen Bronfman Hauptman & Andrew Hauptman
Oliver & Basil Chidi Funk
Charlie Day & Mary Elizabeth Ellis
Johnson Shapiro Slewett & Kole LLP
Dr. Renee Levi & Alan Levi
Little Stranger
Katie McGrath & JJ Abrams
Hasan & Beena Minhaj
Cara & Erik Moreno
Annica & James Newton Howard
Pac Post
Paramount Pictures
Sherri Pudloski & James Noser
Pam Schutz & John Mann
Megan & Peter Rice
Iris & Michael Smith
Johnson Shapiro Slewett & Kole LLP
Sony Pictures Entertainment
Spotify
Ben Stiller & Christine Taylor
Trailer Park Group
WME
COMMUNITY CIRCLE
Steve & Lucy Asbell
Pippa Cohen
Jim & Jennifer Esposito
Lisa Feintech, MD
Manda Ghaferi
Ramya & Giancarlo Giangola
Hansen, Jacobson, Teller, Hoberman, Newman, Warren, Richman, Rush, Kaller, Gellman, Meigs & Fox, L.L.P.
Hugh Jackman & Deborra-Lee Furness
JSF Financial LLC
Simon Kinberg & Cleo Wade
Lovesome Blossoms
Katherine & Joseph Mele
Heidi & Erik Murkoff
Zak Penn & Michele Weiss
Quiet Cocoon Productions & Evangeline Lilly
Anne & Robert Simonds
Rita Tuzon & Richard Stone
Untitled Entertainment
Elyse & David Walker
Kaily & Adam Westbrook
J. Yang & Family Foundation
We are so proud to offer our guests the opportunity to win these once-in-a-lifetime experiences:
Attend the premiere of the final season of Stranger Things
Attend the global film premiere of Deadpool 3
Beauty must-haves curated by Molly Sims
Experience Nashville's Music City Grand Prix with business class airfare and luxury accommodations.
SPONSORSHIPS AND TICKETS
For questions about sponsorship levels and benefits, contact Evita Wong, Senior Associate Director of Advancement at evita.wong@jhpiego.org or at 443.310.9336.
DIGITAL TRIBUTE JOURNAL OPPORTUNITIES
Our Digital Tribute Journal loops throughout the event and is posted to our event website. To purchase a digital ad, please go to the Sponsor button and select Patron or Supporter.
Full page in Patron section / $1,000
Full page in Supporters section / $500
SUBMISSION REQUIREMENTS
Please send artwork according to the following specifications:
Full page: 16"w x 9"h
Half page: 8″w x 9″h
300 DPI or higher PDF or JPG (max file size 10MB)
High-resolution artwork due November 18, 2022 via email to Michelle.Brown@jhpiego.org. For questions, call 443.824.3302.
CONTRIBUTION METHODS
To donate by check made payable to "Jhpiego", mail to:
Jhpiego ATTN: Advancement – LIBM22 1615 Thames Street Baltimore, MD 21231-3492
For additional contribution methods, please see our Donation FAQ.
Jhpiego Corporation is a 501(c)(3) organization. Gifts are deductible to the full extent allowable under IRS regulations. EIN: 23-7424444
CHAIRS AND COMMITTEE
EVENT CHAIRS
Alan Bergman
Skip Brittenham & Heather Thomas
Hugh Jackman & Deborra-Lee Furness
Blake Lively & Ryan Reynolds
Drs. Howie and Susan Mandel
Brian & Tracy Robbins
Tom Rothman & Jessica Harper
Ted Sarandos & Ambassador Nicole Avant
Molly Sims & Scott Stuber
Patrick & Pia Whitesell
HOST COMMITTEE
Steve & Lucy Asbell
Charmaine & Sean Bailey
Jason Bateman & Amanda Anka
Michele Brennan & Kent Alterman
Basil Chidi Funk
Matt & Ross Duffer
David & Sandy Ellison
Jennifer Garner
Manda Ghaferi
Ramya and Giancarlo Giangola
Ann & Jim Gianopulos
Wyck Godfrey & Dr. Mary Kerr
Kira Goldberg & Aaron Zimmerman
Jeff & Amy Gorin
Ari Greenberg & Andrea Lee
David Harbour & Lily Allen
Ellen & Tom Hoberman
Simon Kinberg & Cleo Wade
Wendy Kirk
Dr. Murray Lappe
Greg Lauren & Elizabeth Berkley Lauren
Alyson and Ori Marmur
Jennifer Meyer
Cara & Erik Moreno
Heidi & Erik Murkoff
Winona Ryder & Scott Mackinlay Hahn
Anne & Robert Simonds
Noelle Toland & Don Kurz
Paige Goldberg Tolmach & Matt Tolmach
Drs. Hadar & Cory Waldman
Elyse & David Walker
Rachel Zoe & Rodger Berman