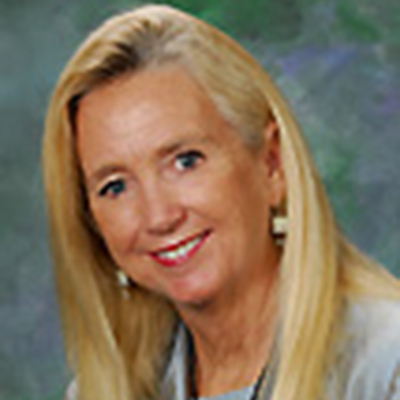 Deborah M. Kielty
President and Executive Director, World Trade Center Institute
Deborah M. Kielty joined the World Trade Center Institute in Baltimore as president and executive director in October 2001 following a 20-year international career with Procter & Gamble. Kielty leads the largest international business network in the mid-Atlantic region, serving over 2,000 clients across the private, diplomatic, government and academic sectors. In this capacity, Kielty reports to a board of directors largely made up of private-sector business executives. She is responsible for overall strategic leadership, financial management and organizational development.
Prior to joining the World Trade Center Institute, Kielty served as vice president of global alliances and licensing (1999–2001) and general manager of worldwide strategic planning (1992–1999) for Procter & Gamble Beauty Care, based in Hunt Valley, Maryland. Kielty also served as managing director of Procter & Gamble Health and Beauty Care Europe (1988–1991), based first as associate advertising manager in Rome and later as managing director of cosmetics in London. Prior to that, Kielty served as brand manager and associate advertising manager for Procter & Gamble de Mexico (1983–1988), based in Mexico City.
Kielty holds a bachelor's degree from the University of California, Santa Barbara, and a master's degree in international management from Arizona State University's Thunderbird School of Global Management. She was awarded Thunderbird's Barton Kyle Yount Award, given to the member of each graduating class who most exemplifies Yount's ideals of scholarship, accomplishment and character, and was the keynote student speaker at her graduation. In November 2006, Kielty was awarded Thunderbird's Distinguished Graduate Award. She has traveled and conducted business in over 50 countries, and speaks several languages.
Kielty serves on the board for the Baltimore Council on Foreign Affairs, the Governor's Subcabinet for International Affairs, Procter & Gamble Alumni Network, and the University of Maryland's Smith School of Business Center for International Business Education and Research.
She has two young children from China and is past president of Families with Children from China in Maryland. She is active in the Federal Hill neighborhood in Baltimore and was chosen as one of Baltimore's top 50 leaders in 2003. For the past five years, Kielty has served as emcee for the Maryland International Business Leadership Awards and annually hosts the Embassy Day Trade Show, the largest gathering of private-sector business leaders and embassy diplomats in the region.