Zambia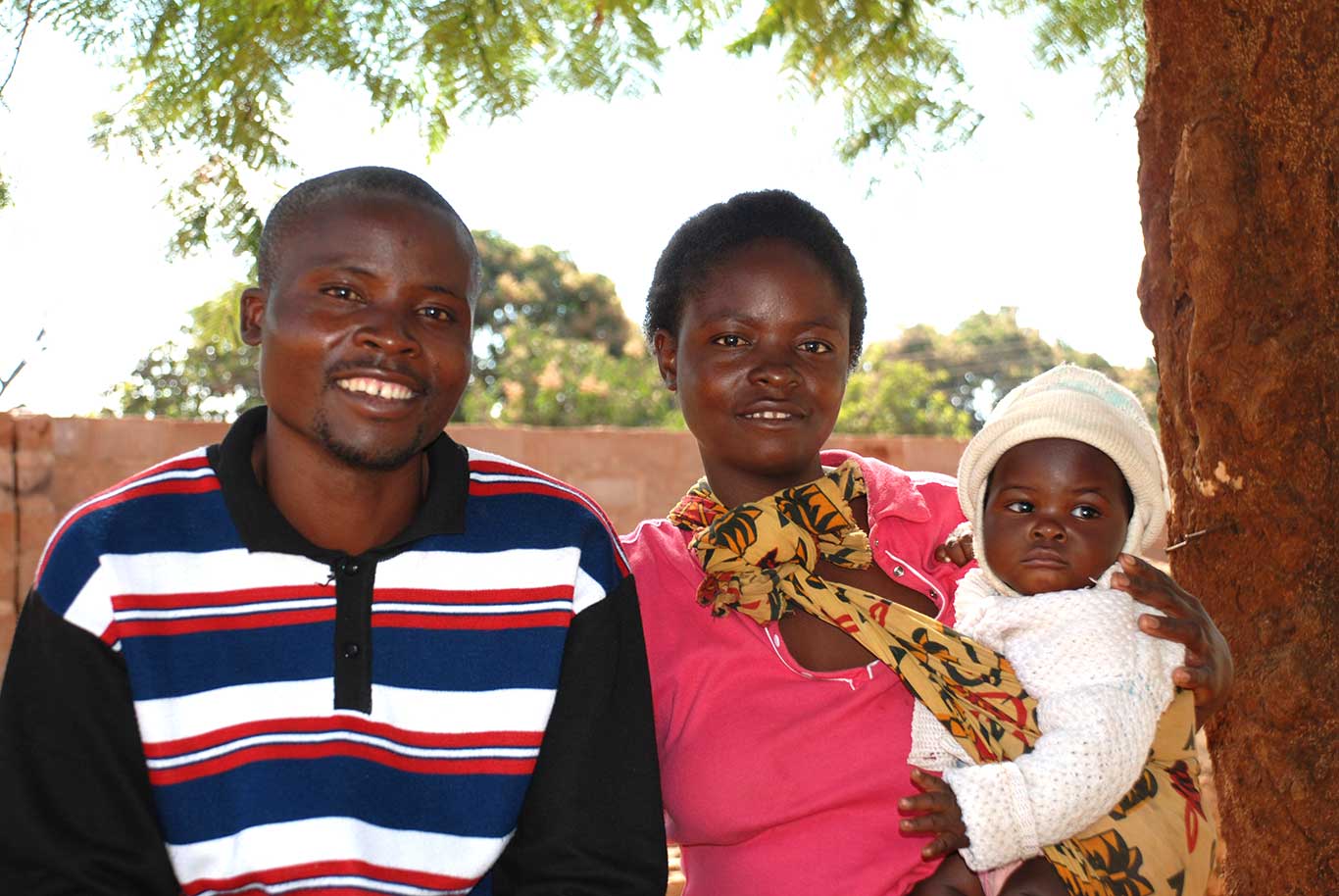 Country Contact
Lastina Lwatula, Country Director
Tel. 260 211 256 287
P.O. Box 36873
8 Ngumbo Road
Long Acres
Lusaka, Zambia
Current and Recent Donors
Gavi, the Vaccine Alliance
USAID
U.S. Department of Defense
U.S. Health Resources and Services Administration
Helping Zambians lead healthier lives since 1999.
More than 704,000 Zambians learned their HIV status through Jhpiego-supported HIV testing services, and more than 589,000 adult males received safe, high-quality voluntary medical male circumcision services, thereby benefiting from this procedure's protective effect against HIV.
Using Extension for Community Healthcare Outcomes (ECHO), a telementoring technology platform, Jhpiego improved the capacity of more than 10,000 health care workers in HIV service delivery.
Jhpiego has increased to 600 the number of HIV nurse practitioners in Zambia who prescribe antiretroviral therapy and manage people living with HIV.
In collaboration with the Defence Force of Zambia, Jhpiego has reached more than 5,700 clients from priority populations with evidence-based HIV prevention interventions.
Our Work in Zambia
U.S. Department of Defense HIV/AIDS Prevention Program in Partnership with the Zambia Defence Force
With funding from the U.S. Department of Defense under their Department of Defense HIV/AIDS Prevention Program (DHAPP) and the U.S. President's Emergency Plan for AIDS Relief (PEPFAR), Jhpiego is collaborating with the Defence Force of Zambia (DFZ) on two complementary projects. The first focuses on facility-based services and the other on community-based interventions:
DHAPP-DFZ Partnership for Sustainable HIV Epidemic Control: This four-year project supports HIV services in all 58 DFZ sites, with a focus on 25 priority sites. The project is: 1) increasing access to and uptake of evidence-based HIV prevention interventions to prevent new infections; 2) increasing access to and uptake of high-quality HIV testing services and linkage using targeted case finding; 3) increasing access to and retention in client-centered HIV care and treatment services; 4) increasing viral load testing coverage and viral suppression; and 5) strengthening DFZ capacity to implement and manage high-quality HIV services.
Military-Specific HIV/AIDS Prevention, Care and Treatment Program for PEPFAR: This three-year project supports the DFZ and DHAPP to reduce new HIV infections and other sexually transmitted infections among active members of the DFZ, their families and civilian communities served by the Zambian military. This is being achieved by scaling up HIV testing services and HIV care and treatment. The project is also improving case management of orphans and vulnerable children and survivors of gender-based violence, providing HIV prevention services for active military members and priority populations, strengthening DFZ capacity to implement and manage community HIV services, and increasing access to high-quality data for decision-making.
Family Health and Nutrition Activity
The Family Health and Nutrition Activity is a five-year project, funded by the U.S. Agency for International Development, for reproductive, maternal, newborn, child adolescent health and nutrition (RMNCAH&N) technical assistance. The goal of this activity is to strengthen the capacity of the Zambian public health system to sustainably deliver RMNCAH&N services through improved service-delivery capacity, strengthened health management and financial systems, and improved engagement of communities in health. This project works in tandem with a grant from the Swedish International Development Cooperation Agency to strengthen health services through the Government of the Republic of Zambia-led RMNCAH&N Continuum of Care Program. Other consortium partners include Churches Health Association of Zambia, Copper Rose Zambia, Johns Hopkins University International Vaccine Access Center and Bloomberg School of Public Health, the Manoff Group and Thinkwell.
Improving Equitable Access to Human Papillomavirus Vaccination
This multi-country project—funded by Gavi, the Vaccine Alliance—targets several African countries. The overarching project goal is to support Ministries of Health with their national vaccination rollout, contributing to the elimination of cervical cancer in the targeted countries by achieving an equitable coverage rate of at least 70% among eligible girls by 2030. To reach this goal, Jhpiego is linking secondary prevention of cervical cancer (i.e., screening for cervical cancer) to primary prevention efforts (i.e., HPV vaccination)—and vice versa. To achieve equitable coverage, Jhpiego is using a multipronged approach to reach in- and out-of-school girls through activities such as school-based campaigns and community-based campaigns to reach out-of-school youth. This multipronged approach focuses on four areas: 1) community engagement with stakeholders and beneficiaries for social mobilization; 2) capacity development of health care providers; 3) vaccination integration into existing programs for adolescent/school health; and 4) ensuring high-quality HPV vaccination services.
Global Reach II
The U.S. President's Emergency Plan for AIDS Relief, has delivered remarkable lifesaving results, with several countries approaching UNAIDS 95-95-95 goals for HIV epidemic control. As countries like Zambia come closer to their targets, challenges to close the remaining gaps and cross the "last mile" become more difficult, requiring innovative, targeted approaches to ensure equity and extend services to the hardest-to reach populations and underserved areas. Global Reach II is a five-year project that supports the delivery of effective solutions to address these challenges in country-level HIV responses, adapting to the country contexts. Funded through the U.S. Health Resources and Services Administration (HRSA), Jhpiego leads the project with the following partners: University of California San Francisco, International Treatment Preparedness Coalition, Project ECHO, African Forum for Research and Education in Health (AFREhealth), Johns Hopkins University Center for Global Health and Ata Health Strategies.
MOMENTUM Country and Global Leadership
Moving Integrated, Quality Maternal, Newborn and Child Health and Family Planning and Reproductive Health Services to Scale (MOMENTUM) is a suite of projects, funded by the U.S. Agency for International Development, that aims to accelerate reductions in maternal, newborn and child mortality and morbidity in high-burden countries by increasing host country commitment and capacity to provide high-quality, integrated health care. Each of the projects has a specific focus area; together they provide a comprehensive, flexible package of support for countries as they overcome context-specific health challenges towards sustainable development. The five-year, Jhpiego-led MOMENTUM Country and Global Leadership project focuses on: 1) providing targeted technical and capacity development assistance to our missions, partner countries and local organizations; and 2) contributing to global technical leadership and policy dialogue for improved maternal, newborn and child health, voluntary family planning and reproductive health outcomes. Jhpiego's 12 sub-partners under this project are: Save the Children, Johns Hopkins University International Vaccine Access Center, The Manoff Group, Quicksand, Matchboxology, BAO Systems, Avenir Health, McKinsey and Company, PACT, Institute for Healthcare Improvement, Christian Connections for International Health and Ubora Quality Institute.
Program for Advancement of Malaria Outcomes – Plus
The purpose of this PATH-led program, funded by the U.S. Agency for International Development, is to strengthen malaria prevention and case management activities at the health facility and community levels in Zambia. Jhpiego's role is to: support effective implementation of facility-based malaria case management and malaria in pregnancy (MIP) activities, including the promotion of MIP services; ensure integration of case management and effective distribution of insecticide-treated bed net in MIP activities; and provide technical and programmatic support to effective facility case management.
Country Contact
Lastina Lwatula, Country Director
Tel. 260 211 256 287
P.O. Box 36873
8 Ngumbo Road
Long Acres
Lusaka, Zambia
Current and Recent Donors
Gavi, the Vaccine Alliance
USAID
U.S. Department of Defense
U.S. Health Resources and Services Administration