Using the Best Science to Save Lives
Although progress is being made, the HIV epidemic still devastates countless lives. In 2020, 1.5 million new HIV infections were reported, two-thirds of them in sub-Saharan Africa. Worldwide, tuberculosis—a preventable and treatable disease—was responsible for 1.5 million deaths.
We have strong solutions to improve people's health so they can thrive, and we're bringing these solutions close to the communities hardest hit by these diseases.
Since 2001, Jhpiego has supported HIV testing service programs in 34 countries, providing almost 15 million people with testing services, and linking nearly 525,000 people living with HIV to care and treatment services.
Countries we support
Make Way for Violet
As a volunteer health promoter, Violet spends her days out and about, explaining to men how voluntary medical male circumcision can help protect them from HIV infection.
How we make an impact
COVID-19
We are working with our teams around the world to help health care workers stay safe through proper infection prevention and control and continue to provide high-quality maternal and newborn care and family planning, HIV and other essential services during the COVID-19 pandemic.
Read our COVID-19 response
---
HIV
As a key partner in the U.S. President's Emergency Plan for AIDS Relief (PEPFAR), Jhpiego works with ministries of health, defense force health systems, national AIDS programs, educational institutions, nongovernmental organizations, professional associations and faith- and community-based organizations to implement HIV testing, prevention and care and treatment programs.
Learn more
---
Tuberculosis
Jhpiego works toward the global goal of eliminating TB by:
Integrating TB prevention, care and treatment with all of our HIV programs in collaboration with ministries of health, national TB and HIV programs, educational institutions and nongovernmental organizations.
Supporting efforts to eliminate TB in Lesotho through contact tracing, prompting linkages to care and facilitating uptake of TB preventive therapy, when relevant.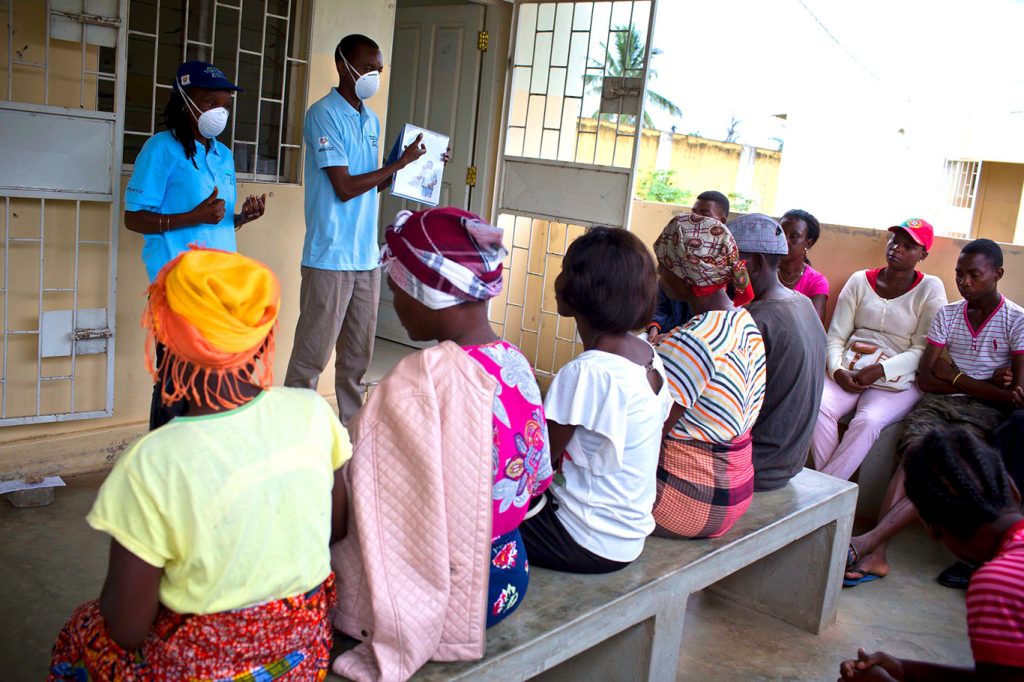 ---
Emerging Infectious Diseases
Ebola crisis in West Africa
With decades of experience in the region, Jhpiego worked side by side with the governments of Liberia, Guinea and Nigeria to provide training and assistance to health workers during the 2014 – 2016 Ebola outbreak. We assisted ministries of health and professional organizations as they addressed the crisis that disrupted many essential health services. We reinforced health workers' infection prevention skills so they could perform their jobs safely. This saved lives and was a crucial step in building client's confidence in health facilities so they would return for services—of particular concern for pregnant women and new mothers.
Access our Ebola resources
---
Zika virus epidemic
In February 2016, after the World Health Organization declared the Zika virus in Latin America and the Caribbean a Public Health Emergency of International Concern, we met with ministries of health and regional partners to assess needs and identify priorities in five countries in the region. We implemented activities through sub-awards, short-term technical assistance, and remote support, working in partnership with host governments, regional professional associations, local non-governmental nonprofits and research organizations.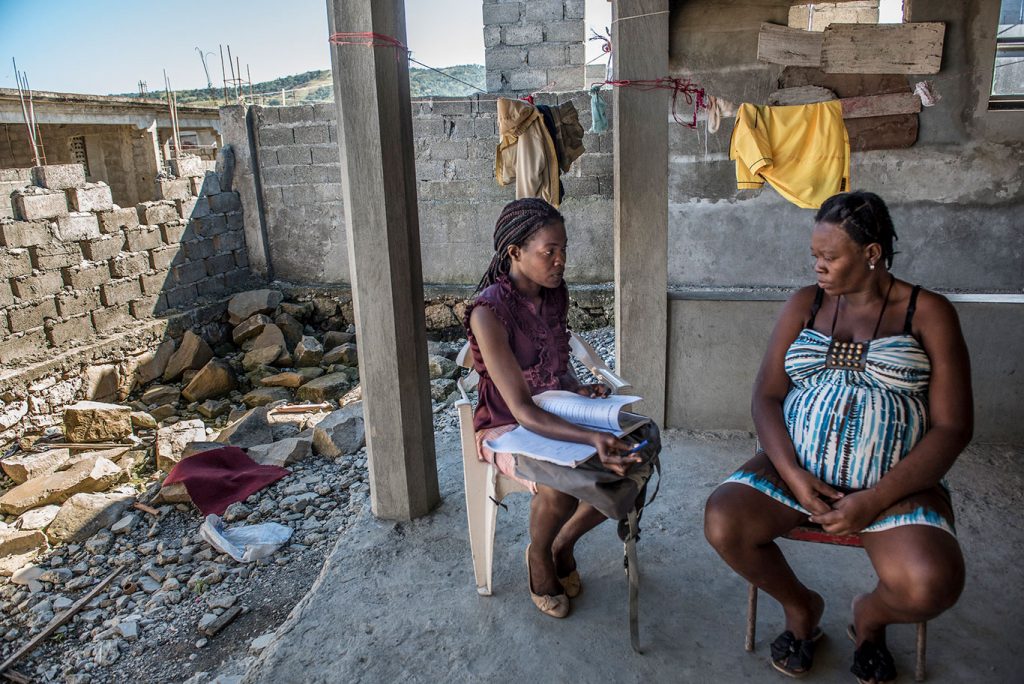 Help us transform futures
We know how to improve the lives of people living with infectious diseases like HIV, and how to ensure fewer people are infected in the future. With your support, we can save lives today and transform futures for generations to come.