Revolutionizing Surgery for Billions
A lack of surgical care kills more people each year than HIV/AIDS, tuberculosis and malaria combined.
Around the world, 5 billion people don't have access to safe and affordable surgical care, which causes nearly 17 million deaths each year. Not surprisingly, most of these people live in low- and middle-income countries, and within these countries, the poorest individuals and those living in rural areas suffer the most. We expand quality surgical care to those most in need.
Timely cesarean sections can prevent 100,000 maternal deaths every year and reduce newborn deaths substantially too.
No Woman Should Die Giving Birth
Safe surgery is a right, not a luxury. But far too often, women don't have access to the care they need. Yeshialem Endalew needed a cesarean section. Thankfully, her team of health care providers knew what to do, saving her life and her newborn.
How We Make an Impact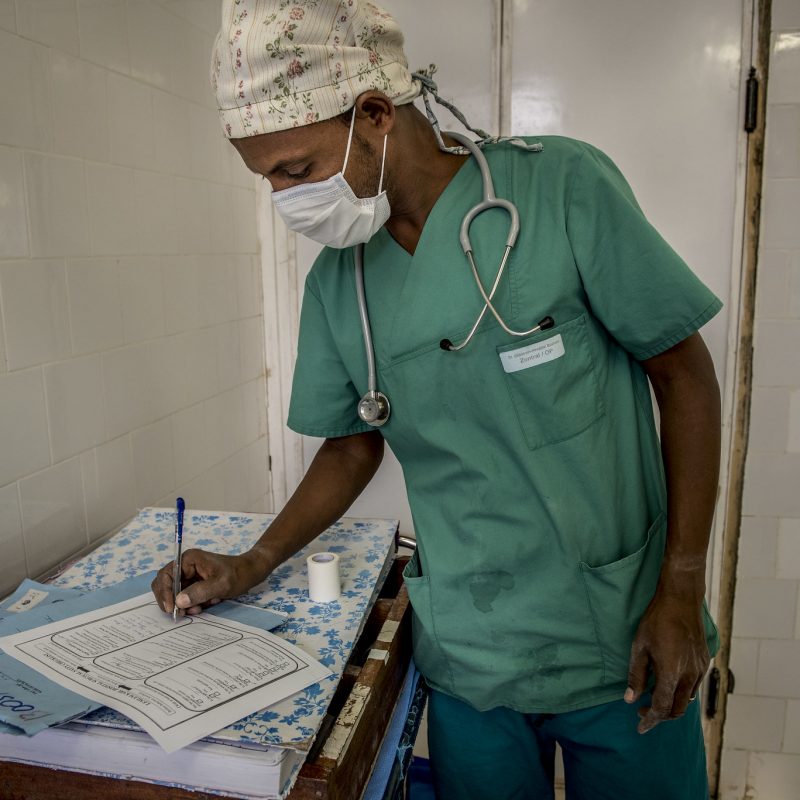 Lead policy and advocacy efforts
Jhpiego is well-positioned as a policy and advocacy leader, given our strong relationships with ministries of health and leadership in global, regional and national forums. Jhpiego's efforts in policy and advocacy aim to drive surgical access to the top of the global health agenda. This includes advocating for the consideration of safe, affordable surgical care in current health care guidelines, licensing procedures, clinical governance, financing mechanisms and partnership development.
Jhpiego is a founding member of the G4 Alliance, which emphasizes the importance of prioritizing access to safe, affordable surgical care to target countries, stakeholders and technical organizations.
Harness innovations and known standards to increase access to safe, high-quality surgical care
Jhpiego uses a human-centered design approach to explore and understand barriers to access safe, quality care. We provide
team-based, continuous capacity development and mentoring for frontline health workers with a focus on leadership skills, performance and continuous quality improvement.
We also build localized cultures of quality by increasing onsite practice, drills and simulation; leveraging social learning among surgical networks; harnessing telementoring and digital learning platforms; and supporting facility-based data collection and use to track and drive improvement.
We make sure evidence-based best practices are standardized and incorporated into checklists and tools for perioperative care.
By collaborating with ministries of health, academic institutions, international organizations, corporations and foundations, we ensure sustainability and adoption of programs.
Jhpiego uses data to inform future project implementation to strengthen surgical care, leading to better and faster results.
Help Extend Safe Surgical Care to More Families
People are dying because of a lack of safe and affordable surgical care. Donate today to help those most in need. Your donation will make a difference.