What is Malaria?
Malaria is a deadly disease transmitted to people by mosquitoes. Malaria was eliminated in the U.S. in 1951, but it remains one of the most serious global health problems.
Pregnant women and children are most at risk of dying from malaria, but the disease is both preventable and treatable. In 2022, Jhpiego-supported programs provided 1.9 million pregnant women with preventive treatment, 3.3 million children with seasonal malaria chemoprevention and 16 million children and adults with prompt malaria confirmatory testing and appropriate treatment
Pregnant women and children account for the vast majority of deaths due to malaria in Africa.
---
Jhpiego is investing, innovating and implementing to help delivery zero malaria.
On World Malaria Day, April 25, Jhpiego's staff implementing malaria projects joined with the global malaria community under the theme: Time to Deliver Zero Malaria: Invest, Innovate, Implement. Toward that goal, Jhpiego supports national malaria programs in 20 countries in sub-Saharan Africa and Asia to deliver quality prevention, diagnosis and treatment services so that women and families receive the right care at the right time. Much of our work focuses on strengthening health facilities and the skills of health care providers to significantly reduce illness and death, especially among those most at risk, pregnant women and children under five.
With this selection of stories from Rwanda, Ghana and Tanzania we invite you to meet some of our frontline health workers and their ongoing efforts to prevent, diagnose and treat malaria.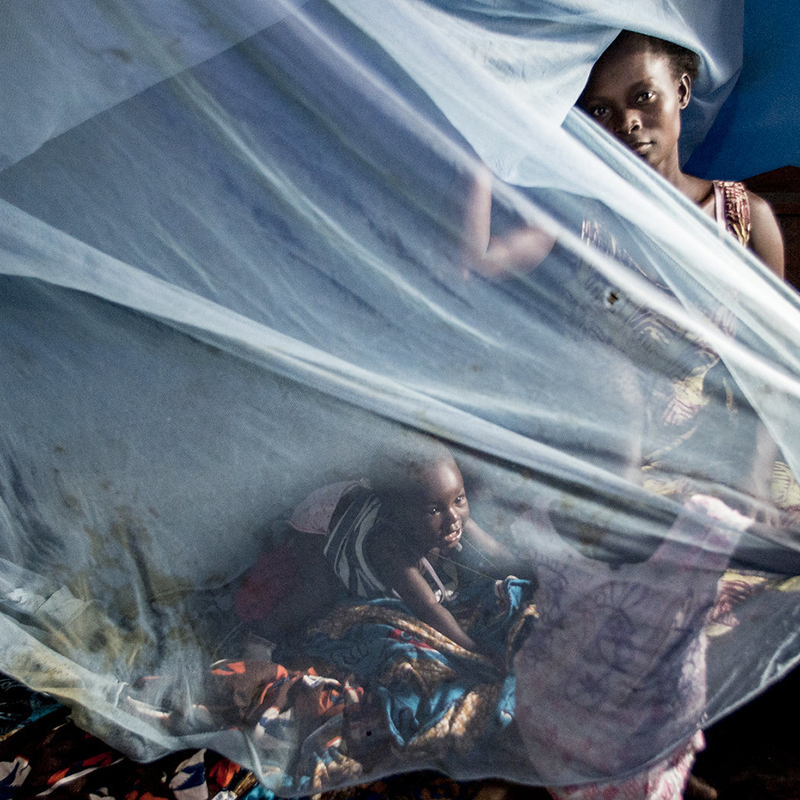 In Ghana, Joseph Boye-Doe, a deputy regional health information officer, leads comprehensive training and coaching programs for health information officers, which improve delivery of malaria care services.
For Abdallah Hamisi, interactive dashboards aid in timely data visualization and use for decision-making in Tanzania.
---
How we make an impact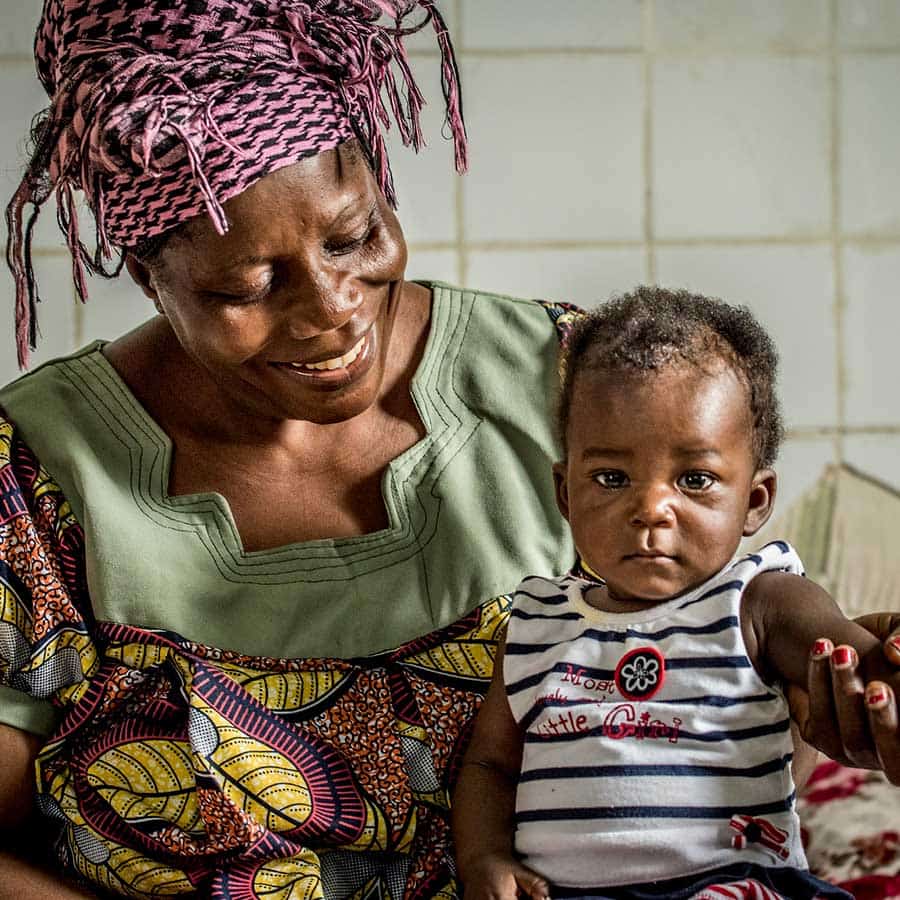 Prevention
We educate communities about the use of insecticide-treated bed nets and, where beneficial, provide preventive treatment for pregnant women and children under 5.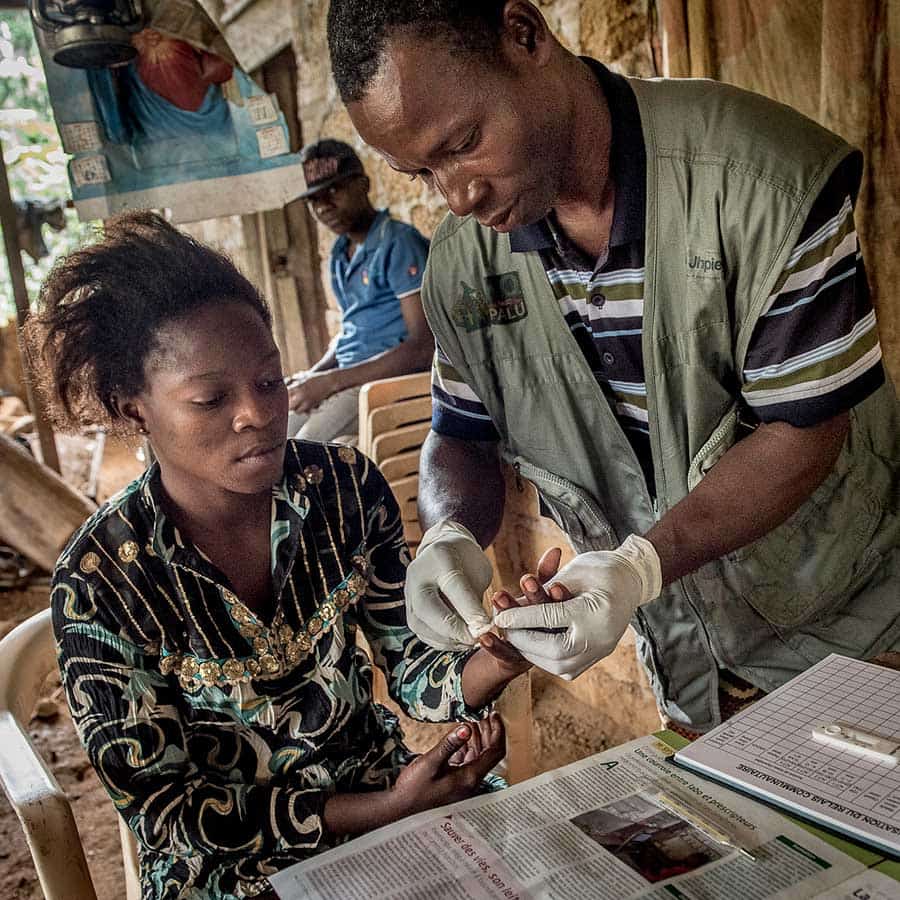 Diagnosis and treatment
We empower health workers at the community and facility levels to test for malaria and treat malaria cases.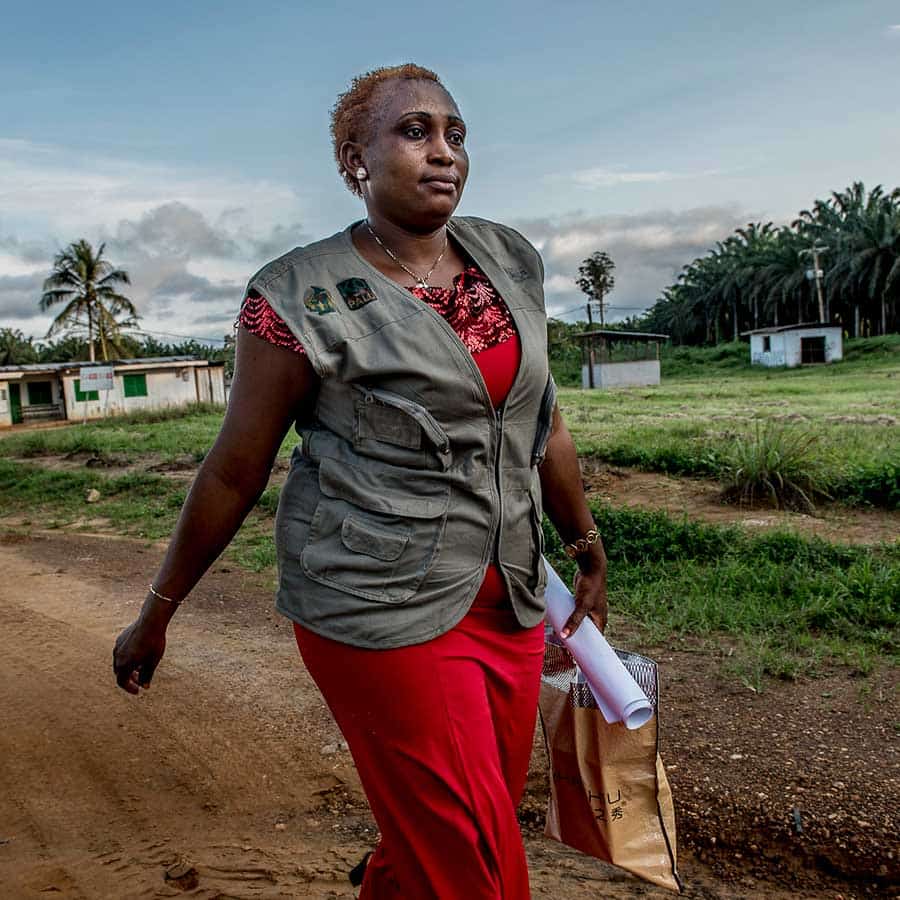 Surveillance
We support case detection, follow-up, investigation and data collection to understand the impact of the disease on communities.
Technical Approach to Malaria Prevention and Treatment
As a young doctor in Ghana, Gladys Tetteh saw too many children die from severe malaria. Families needed better health education so they could spot the symptoms of malaria and bring their children in for a test and treatment. Today, Dr. Tetteh oversees Jhpiego's expansive malaria programs operating in more than 20 countries in partnership with Ministries of Health. "We know how to beat malaria," she says. "With an arsenal of malaria fighting tools, Jhpiego contributes to innovative global efforts to address and beat malaria in communities across Africa and Asia."
Read more about our malaria work
MALARIA RESOURCES
---
The Problem Tree and Results Chain (PTRC) Tool
Under the USAID Malaria Action Program for Districts (MAPD) implemented in Uganda, Jhpiego and the Malaria Consortium used the PTRC analysis approach to identify demand and supply barriers responsible for the low uptake of intermittent preventive treatment of malaria in pregnancy (IPTp). Using the results, MAPD was able to develop impactful interventions and solutions for sustained improvement.
See the brief
Beyond ExxonMobil: Sustaining the Gains
A Technical Brief showcasing a decade-long strategic partnership between Jhpiego and the ExxonMobil Foundation. Read to learn about our project, best-practice approaches used to improve the quality of malaria services, achievements, challenges and recommendations.
See the brief
---
Community-IPTp Increases Uptake of IPTp
The study results strengthen the evidence base for C-IPTp scale-up, which could significantly impact sub-Saharan Africa in mitigating existing health systems issues in the fight against malaria.
See the brief
---
Help us prevent malaria
With your support, together we can educate women and families on malaria prevention, empower health workers to test and treat, and support community case detection, follow-up, investigation and data collection.