What is Malaria?
Malaria is a deadly disease transmitted to people by mosquitoes. Malaria was eliminated in the U.S. in 1951, but it remains one of the most serious global health problems.
Pregnant women and children are most at risk of dying from malaria, but the disease is both preventable and treatable. In 2021, Jhpiego-supported programs provided 2.3 million pregnant women with preventive treatment, 3.2 million children with seasonal malaria chemoprevention and 19 million children and adults with prompt malaria confirmatory testing and appropriate treatment.
Pregnant women and children account for the vast majority of deaths due to malaria in Africa.
---
Mosquitos don't stop biting for COVID-19
As the world grapples with COVID-19, Jhpiego joins many partners working to support countries as they respond to the pandemic. We are collaborating with Ministries of Health to limit the spread of COVID-19 and mitigate its effect. In malaria-endemic countries, Jhpiego is supporting national malaria programs to advocate for, plan and enable continued malaria prevention, diagnosis and treatment services especially for those at highest risk—pregnant women and children under 5—while employing precautions to protect patients and health workers from COVID-19.
The World Health Organization's Global Malaria Programme issued new guidance on malaria service delivery in the context of the COVID-19 pandemic which advises that, "During the COVID-19 pandemic, the malaria community must remain committed to supporting the prevention of malaria infection, illness and death through preventive and case management services, while maintaining a safe environment for patients, clients and staff. Deaths due to malaria and its comorbidities (anaemia, undernutrition, etc.) must continue to be prevented."
On World Malaria Day, April 25, Jhpiego staff implementing malaria projects across 22 countries joined the global malaria community in recommitting to the Zero Malaria Starts with Me movement dedicated to driving action and creating lasting change.
With this selection of stories from Ghana, Uganda and The Democratic Republic of the Congo, we invite you to meet some of our frontline health workers as well as some mothers and babies who are benefitting from Jhpiego's ongoing efforts to prevent, diagnose and treat malaria.
---
How we make an impact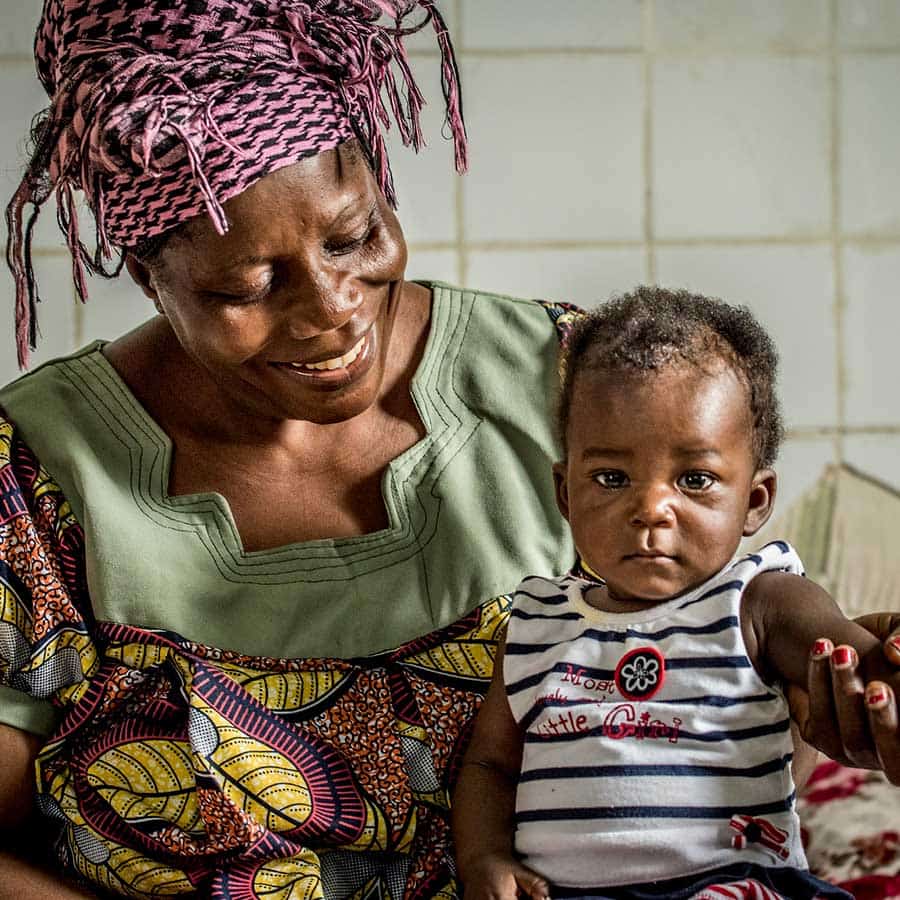 Prevention
We educate communities about the use of insecticide-treated bed nets and, where beneficial, provide preventive treatment for pregnant women and children under 5.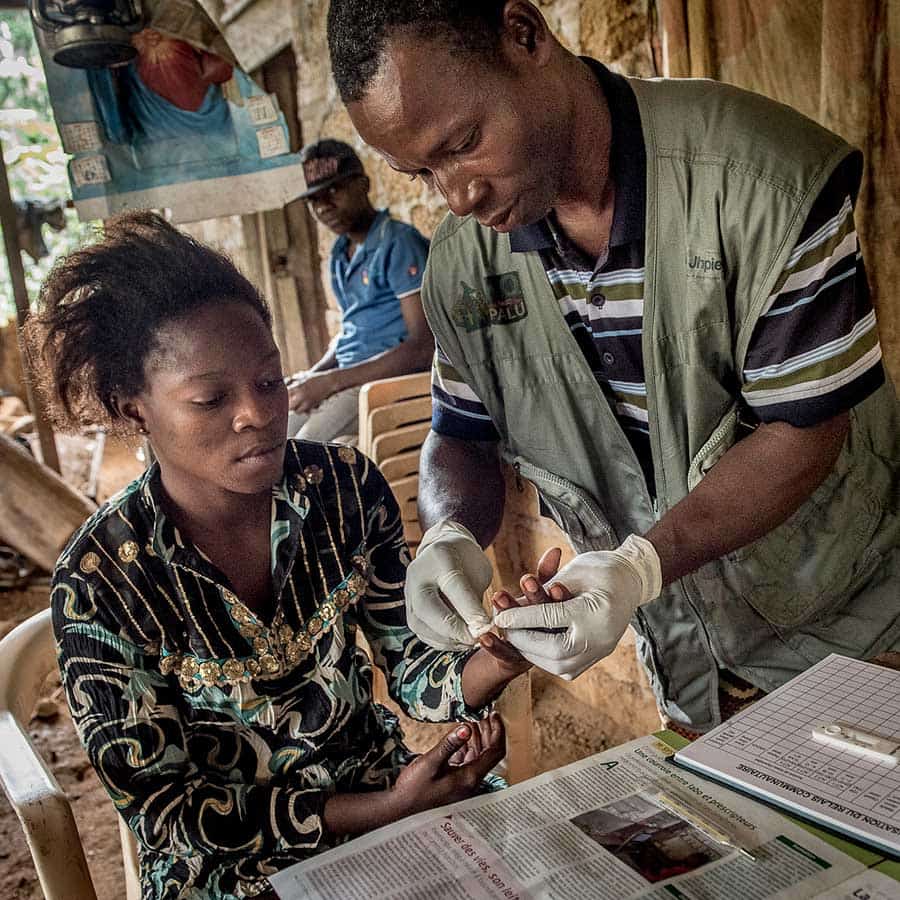 Diagnosis and treatment
We empower health workers at the community and facility levels to test for malaria and treat malaria cases.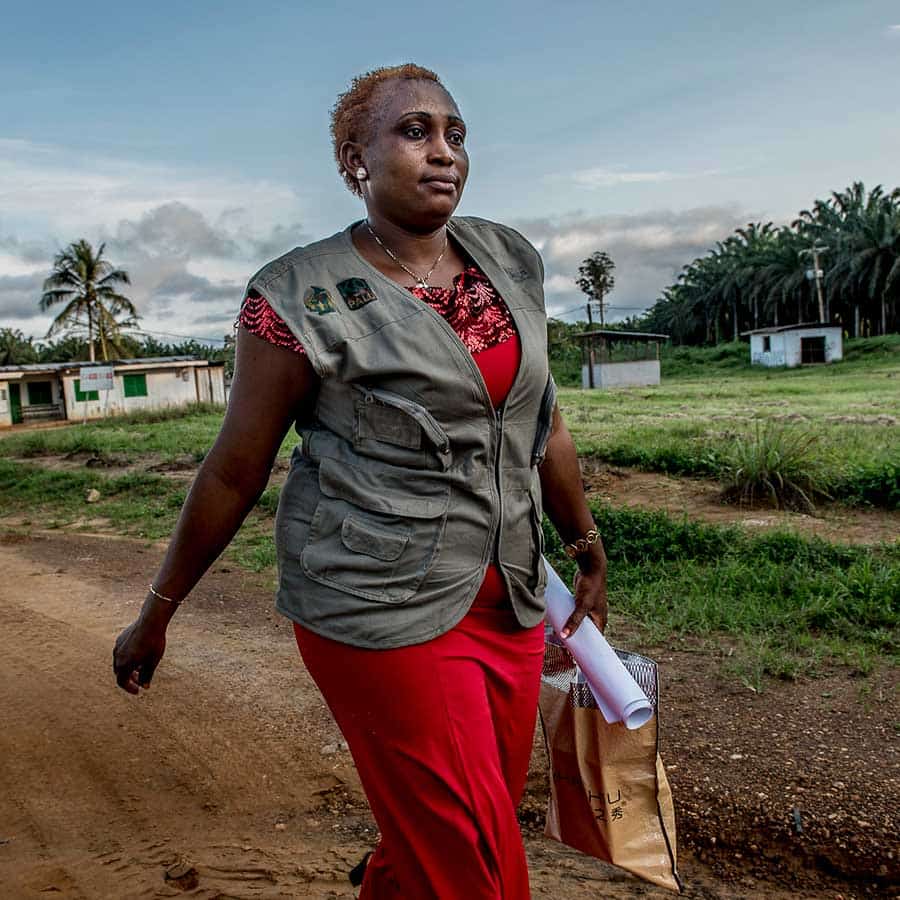 Surveillance
We support case detection, follow-up, investigation and data collection to understand the impact of the disease on communities.
Technical Approach to Malaria Prevention and Treatment
As a young doctor in Ghana, Gladys Tetteh saw too many children die from severe malaria. Families needed better health education so they could spot the symptoms of malaria and bring their children in for a test and treatment. Today, Dr. Tetteh oversees Jhpiego's expansive malaria programs operating in more than 18 countries in partnership with Ministries of Health. "We know how to beat malaria," she says. "With an arsenal of malaria fighting tools, Jhpiego contributes to innovative global efforts to address and beat malaria in communities across Africa and Asia."
Read more about our malaria work
---
Community-based delivery of intermittent preventive treatment of malaria in pregnancy in Burkina Faso: a qualitative study
The study team conducted a qualitative feasibility and acceptability study to accompany the randomized trial of community distribution of intermittent preventive treatment of malaria in pregnancy (c-IPTp) in Burkina Faso. Feasibility and acceptability of community-based IPTp, combined with trial results, which indicated potential to increase coverage of IPTp and antenatal care, make this intervention an important tool as part of a comprehensive strategy to reach global targets for IPTp coverage.
See the study
Feasibility Study on Intermittent Preventive Treatment of Malaria in Pregnancy at the Community Level in Burkina Faso Implementation Research for Testing New Approaches to Improving Prevention of Malaria in Pregnancy
The purpose of the study was to contribute to the identification of an additional channel for IPTp distribution in Burkina Faso. The main research question that the study sought to answer is whether a community-based approach to provision of IPTp is able to increase uptake of three or more doses of IPTp in Burkina Faso, without negatively affecting ANC attendance.
See the study
---
Testing the Feasibility of Community IPTp in Burkina Faso MCSP Technical Brief
Learn whether utilization of community health workers (CHWs) for community delivery of IPTp (C-IPTp) in three districts in Burkina Faso can increase coverage of three or more IPTp-SP doses compared to IPTp-SP delivery only at antenatal clinics (ANC) without detracting from ANC attendance.
See the brief
---
Help us prevent malaria
With your support, together we can educate women and families on malaria prevention, empower health workers to test and treat, and support community case detection, follow-up, investigation and data collection.