Madagascar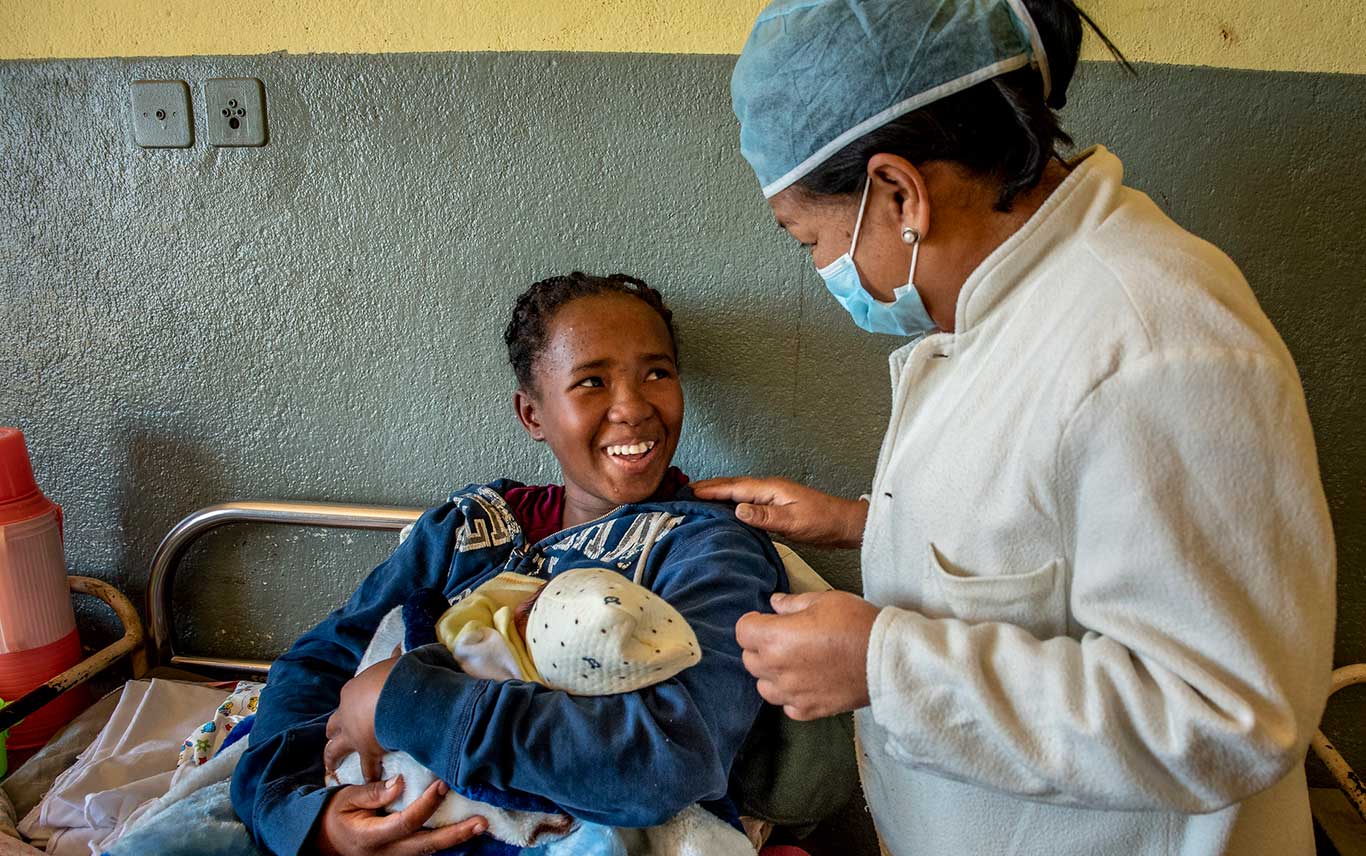 Country Contact
Andritahina Razafiarijaona, Jhpiego Country Program Manager
Tel. 261 2022 31 220
Immeuble Santa Lot II, 3rd Floor Antanimena
Antananarivo, Madagascar
Current and Recent Donors
Sanofi
Unitaid
USAID
World Bank/Unité de Programme National de Nutrition Communautaire
Working to keep women and their children healthy since 2003.
Implementation of community intermittent preventive treatment of malaria in pregnancy (IPTp) is contributing to increases in IPTp coverage, affording pregnant women more opportunities to receive malaria protection and comprehensive care in pregnancy. In 2020 in Jhpiego-supported areas, the percentage of pregnant women attending antenatal care who received three doses of IPTp was 69%—exceeding the life of project target of 37%.
The TIPTOP project assisted district health teams training 108 providers on the use of tablets to improve timely collection and use of TIPTOP and Ministry of Health data. Based on these experiences, the Ministry of Health may move to expand electronic reporting, ultimately establishing an operational system for capturing community-level data beyond the life of the project.
TIPTOP efforts to support government partners in maintaining the supply of the anti-malarial drug sulfadoxine-pyrimethamine resulted in zero stock-outs of this medicine at supported health facilities.
The maternal mortality ratio at basic health centers supported by the Maternal and Child Survival Program decreased dramatically—from 242 maternal deaths per 100,000 deliveries in 2015 to 20 maternal deaths per 100,000 deliveries in 2018.
Our Work in Madagascar
Project to Improve Nutritional Outcomes Using the Multi-Phase Program Approach
With funding from the World Bank through the Ministry of Health, Jhpiego is providing technical assistance to build the capacity of trainers at the central, regional and district levels to train health care providers and community health workers in the country's new integrated health and nutrition training curriculum. Now in its second phase, this work aims to maintain a satisfactory level of skills for frontline health care providers and to improve the quality of maternal, newborn and child health care services, including malnutrition prevention, management and monitoring of acute malnutrition cases at the health facility and community levels.
Country Contact
Andritahina Razafiarijaona, Jhpiego Country Program Manager
Tel. 261 2022 31 220
Immeuble Santa Lot II, 3rd Floor Antanimena
Antananarivo, Madagascar
Current and Recent Donors
Sanofi
Unitaid
USAID
World Bank/Unité de Programme National de Nutrition Communautaire