The Transforming Intermittent Preventive Treatment for Optimal Pregnancy (TIPTOP) project, funded by Unitaid, introduced an innovative, community-based approach that aimed to dramatically increase the number of pregnant women across sub-Saharan Africa receiving antimalarial preventive therapy, thus saving the lives of thousands of mothers and newborns. TIPTOP received high praise in an independent review for its community-focused, sustainable approach that has saved the lives of thousands of pregnant women. 
Read the evaluation of TIPTOP's Success
TIPTOP Objectives
This 5-year project set out to and achieved the following objectives: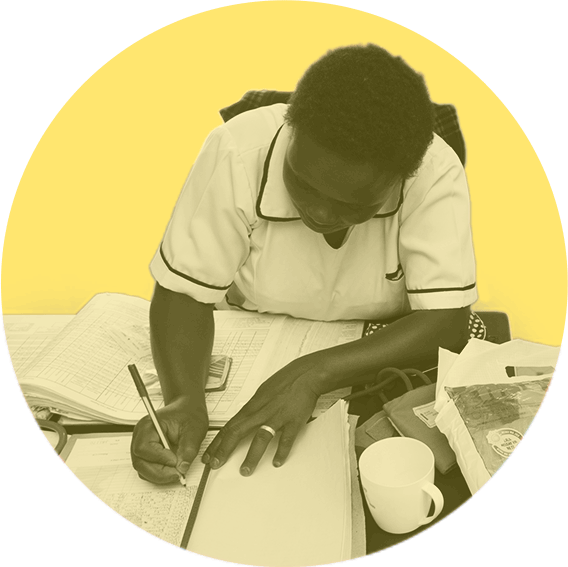 Generating evidence to inform change in policy recommendations across sub-Saharan Africa for the World Health Organization (WHO).
Introducing and setting the stage for scale-up of community distribution of intermittent preventive treatment (IPTp) with quality assured (QA) sulfadoxine pyrimethamine (SP).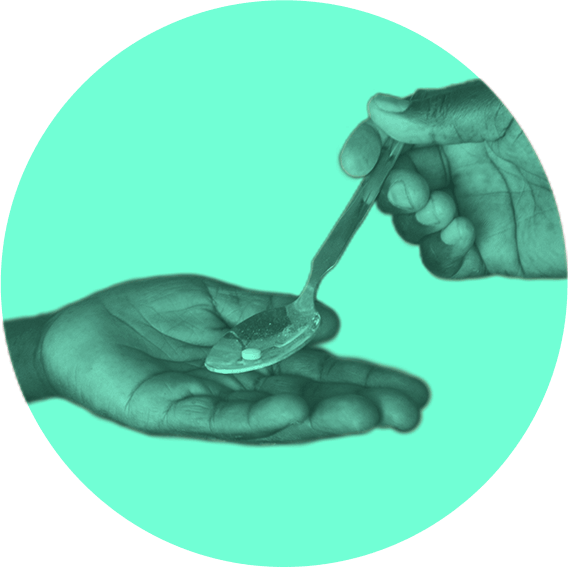 Introducing and increasing demand for quality-assured (QA) SP.
The TIPTOP Legacy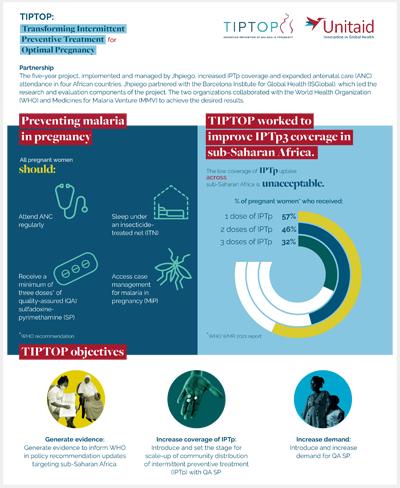 Watch our final TIPTOP video!
"We've known that IPTp is effective in preventing malaria during pregnancy for years, but we simply have not succeeded in reaching enough women at risk. That's why these community-led interventions have such strong potential in bridging the gap to health services and helping bring essential malaria protection to women. We're pleased to see the success the TIPTOP project is achieving by crafting delivery methods that are best suited to the needs of the populations we are trying to reach."

Dr Philippe Duneton, Executive Director of Unitaid, September, 2021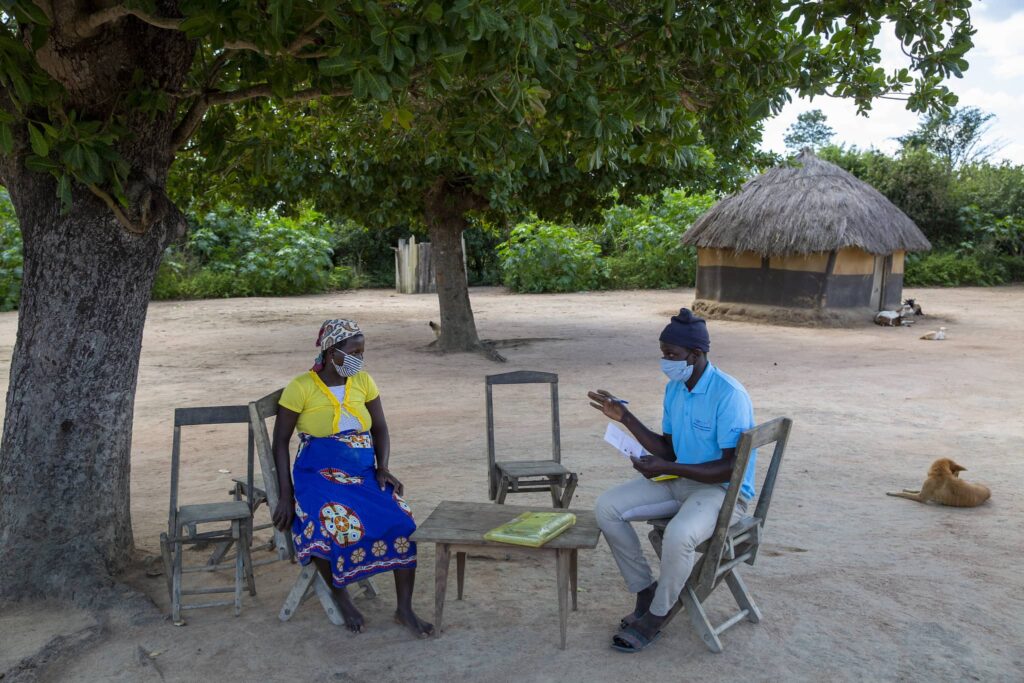 Newsletter Archive