Philippines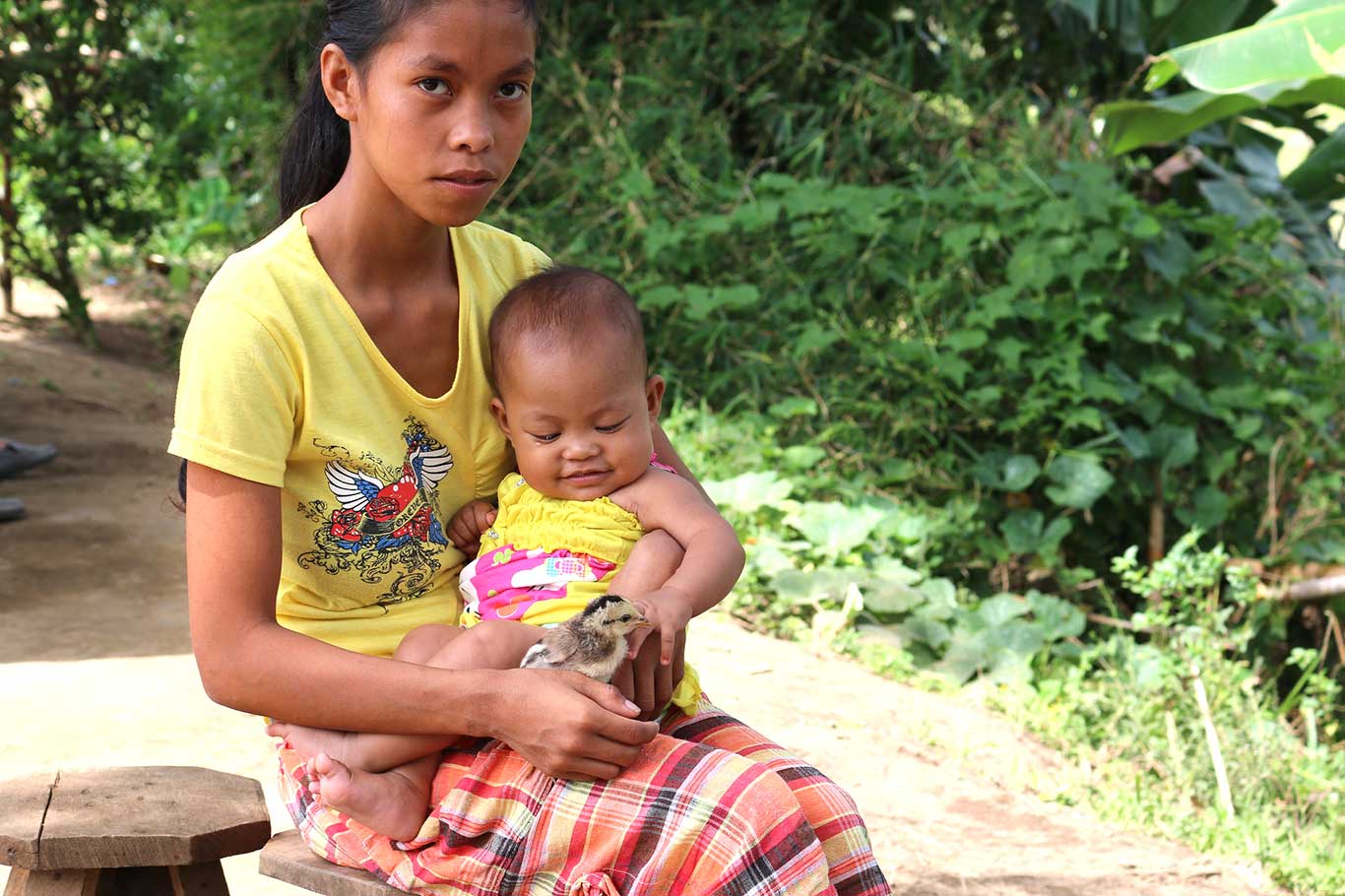 Country Contact
Ingrid Magnata, National Program Coordinator
Tel. 632 5 3101744
Unit 501, 5th Floor Maria Nativad Building
470 T.M. Kalaw Avenue corner Cortada Street
Ermita, Manila
Philippines
Current and Recent Donors
Bill & Melinda Gates Foundation
Global Affairs Canada
MSD Philippines
MSD for Mothers
National Institutes of Health
Unitaid
USAID
Preventing unwanted pregnancies and protecting moms and babies since the 1980s.
With COVID-19 threatening to stall many essential services, Jhpiego supported rural health units to continue to provide services for sexual and reproductive health and rights, as well as gender-based violence, ensuring safety at health facilities through strengthened infection prevention and control protocols and practices.
The Sexual Health and Empowerment (SHE) project has built the capacity of 378 service providers (of which 88% were women) on sexual and reproductive health and rights. It also supported the refurbishment of 15 adolescent-friendly health facilities to encourage increased uptake of adolescent health services in six geographically isolated and conflict-affected regions.
The National Reproductive Health/Family Planning Guidelines, which Jhpiego helped develop, are still being used by family planning providers to offer standardized services to clients across the Philippines.
Under the MindanaoHealth project, almost 72,000 women accessed and received desired long-acting, reversible contraception in six regions of Mindanao between 2013 and 2018. In addition, deliveries by skilled birth attendants increased from 65% to 74%.
Our Technical Areas in Philippines
Our Work in Philippines
Sexual Health and Empowerment: Women's Voice and Leadership
This project, led by Oxfam Canada and funded by Global Affairs Canada, seeks to improve sexual and reproductive health and rights (SRHR) for women and girls in six underserved, conflict-affected and disadvantaged regions of Philippines. To reach this goal, the project is providing the target population with culturally- and gender-sensitive sexual and reproductive health programs and services, and improving the effectiveness of women's rights organizations to advance SRHR and prevent gender-based violence (GBV). As a technical partner, Jhpiego is improving the capacity of the public and private health system to provide comprehensive and gender-responsive SRHR information and services. This includes: training health service providers, enhancing youth-friendly and gender-responsive health facilities to provide comprehensive SRHR services, and enhancing the management and coordination for SRHR and GBV services.
Scale Up Cervical Cancer Elimination with Secondary Prevention Strategy (SUCCESS)
Unitaid is funding a consortium, led by Expertise France, that seeks to eliminate cervical cancer in Burkina Faso, Côte d'Ivoire, Guatemala and the Philippines through secondary prevention (i.e., detecting disease early to slow or halt its progress). The three-year SUCCESS project is designed to shift the countries from a largely opportunistic cervical cancer screening model to a systematic approach centered on innovations related to: 1) reinforced and simplified cervical cancer screening through the introduction of human papilloma virus (HPV) testing with self-collection sampling; 2) secondary prevention of cervical cancer including use of efficient methods for treatment of cervical precancerous lesions such as thermal ablation; and 3) intensified dissemination of information on cervical cancer and new preventive technologies. In so doing, SUCCESS aims to support countries to "leapfrog" to a state-of-the-art services model recommended by the World Health Organization. As the implementing partner of the consortium, Jhpiego is integrating and expanding cervical cancer prevention and treatment services into both new and existing platforms, relying on our established relationships with governments and stakeholders in all four countries. Through demand-generation and community engagement activities, the project plans to screen a total of 185,000 women, a significant proportion of whom will be women living with HIV.
Improving the Quality of Maternal Health Care in Health Facilities in the Philippines
The purpose of the project is to reduce maternal mortality by improving the quality of maternal health care within networked facilities in Sorsogon Province. To achieve this, Jhpiego is operationalizing quality systems for maternal health services in 18 public and private health facilities in one district, and establishing collaborative, effective and efficient referral networks among those health facilities to serve as models for other districts and provinces. The project team convenes leadership and staff in each facility to reach consensus on a facility-wide vision for quality improvement, generating a shared vision to nurture a culture of respect and quality. At each health facility, the project team provides technical assistance to strengthen emergency response and build capacity in meaningful data use for maternal health. In close collaboration with local government unit partners, Jhpiego is establishing referral networks in one district. This award is a joint investment from MSD Philippines and MSD for Mothers, under their Global Grant Program.
Country Contact
Ingrid Magnata, National Program Coordinator
Tel. 632 5 3101744
Unit 501, 5th Floor Maria Nativad Building
470 T.M. Kalaw Avenue corner Cortada Street
Ermita, Manila
Philippines
Current and Recent Donors
Bill & Melinda Gates Foundation
Global Affairs Canada
MSD Philippines
MSD for Mothers
National Institutes of Health
Unitaid
USAID