South Sudan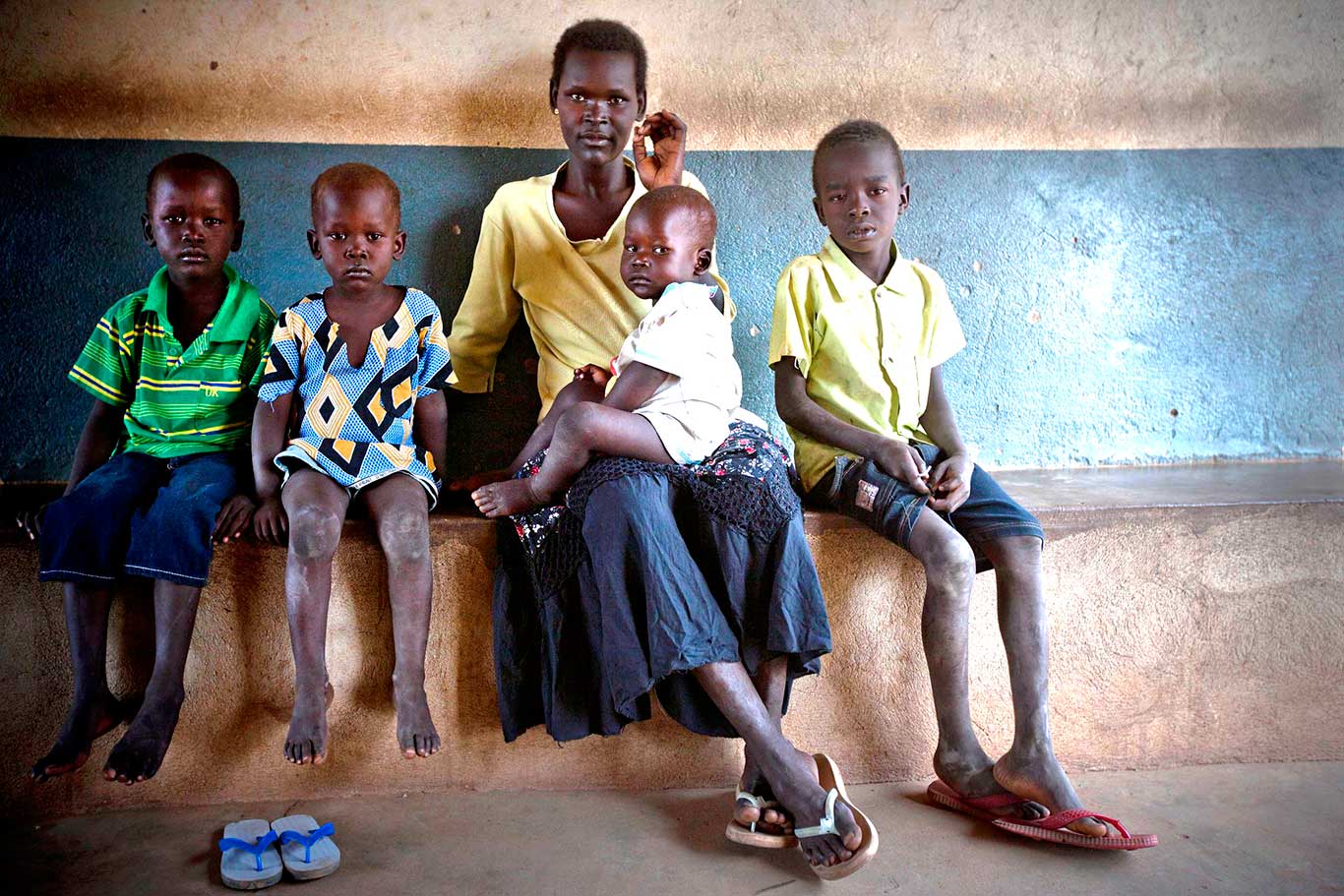 Country Contact
Peter Mawora, Country Program Manager
Tel. 211 922 205 111
Goshen House, opposite the Ministries Complex, Airport Rd
Juba, South Sudan
Current and Recent Donors
USAID
Since South Sudan's inception in 2012, we've helped rebuild health services for all.
More than 525,000 South Sudanese learned their HIV status through comprehensive HIV care and treatment services at Jhpiego-supported facilities across the country. Over 6,500 people are actively receiving lifesaving antiretroviral therapy through Jhpiego's programming, with Jhpiego-supported community health workers supporting lifelong adherence and ensuring patients lost to follow-up are identified and returned to care.
Over 43,000 new users or acceptors of modern family planning methods were reached at Jhpiego-supported facilities, with a 48% increase in new users of modern family planning from the beginning of project implementation in 2013 to end of project in 2015. During this time, Jhpiego also assisted the Ministry of Health to develop a new National Family Planning Policy currently in law.
Jhpiego supported the study and scale-up of postpartum hemorrhage prevention via advance distribution of misoprostol (a medicine to prevent severe bleeding after birth) for self-administration at home births, as well as clean and safe delivery at facilities, resulting in more than 31,000 women receiving treatment to prevent severe bleeding after birth.
Jhpiego provides essential HIV services for communities displaced by conflict, through service delivery in the Protection of Civilians sites in Juba. In this community, over 2,000 individuals have received a HIV test, including almost 1,000 women in antenatal care.
Our Technical Areas in South Sudan
Our Work in South Sudan
The Strengthening the Provision of Primary Health Care for HIV Project (SPPHC)
This five-year project, funded by the U.S. President's Emergency Plan for AIDS Relief through the U.S. Agency for International Development, seeks to support and increase access to high-quality, comprehensive HIV care and treatment services (including pediatric and adolescent HIV care) within the former Central Equatoria and Western Equatoria States in South Sudan. The project, which provides support to eight primary health care clinics, including a clinic in the Juba Protection of Civilians site, is designed to achieve the following four results: 1) strengthen state- and county-level Ministry of Health capacity to effectively plan, manage, implement and coordinate HIV programs, including services for HIV testing and counseling, prevention of mother-to-child transmission and antiretroviral therapy; 2) develop institutional and human resource capacity in the provision of comprehensive HIV services; 3) provide high-quality, integrated, comprehensive HIV services that will reduce new infections and keep HIV-positive patients healthy; and 4) strengthen systems for monitoring and evaluation of HIV services.
Adolescents and Children, HIV Incidence Reduction, Empowerment and Virus Elimination (ACHIEVE)
ACHIEVE is a five-year global project led by Pact and funded by the U.S. Agency for International Development to reach and sustain HIV epidemic control among pregnant and breastfeeding women, adolescents, infants and children. The project is implemented by a Pact-led consortium that includes Jhpiego, Palladium, No Means No Worldwide and WI-HER. ACHIEVE South Sudan is designed to bridge South Sudan's pediatric HIV treatment cascade gap, ensuring sustained viral suppression and safeguarding the future of HIV-infected and other PEPFAR high-priority children including 2,005 adolescents girls and young women.
Country Contact
Peter Mawora, Country Program Manager
Tel. 211 922 205 111
Goshen House, opposite the Ministries Complex, Airport Rd
Juba, South Sudan
Current and Recent Donors
USAID