Sierra Leone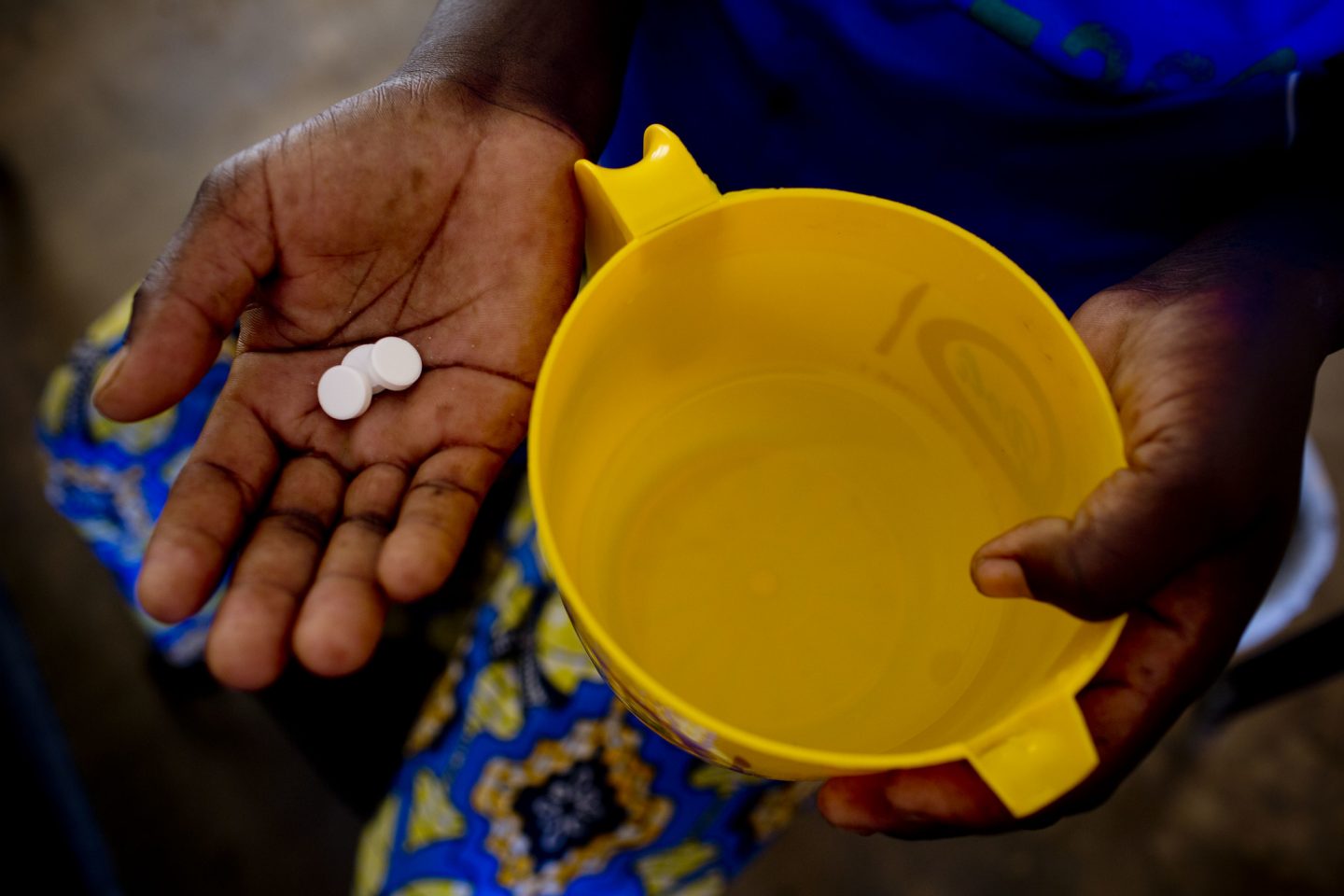 Current and Recent Donors
CDC
USAID
In the 2010s, we supported maternal health; now, we're addressing COVID-19 and malaria.
In the past, Jhpiego worked to improve services for pregnant women and their newborns.
Today, Jhpiego is focused on helping address the challenges of COVID-19 and malaria.
Our Work in Sierra Leone
Impact Malaria
Impact Malaria is a global project of the U.S. President's Malaria Initiative to reduce mortality and morbidity caused by malaria. Implemented by a consortium of organizations led by PSI, the project is funded by the U.S. Agency for International Development. In close collaboration with the country's National Malaria Control Program, other sections of the Ministry of Health and various implementing partners, Impact Malaria is designed to improve malaria service delivery via the following objectives: 1) improve the quality of and access to malaria case management and prevention of malaria in pregnancy; 2) improve the quality of and access to other malaria drug-based approaches and provide support to pilot/scale up newer malaria drug-based approaches; and 3) provide global technical leadership, support operational research and advance program learning.
Fighting COVID-19 under MOMENTUM Country and Global Leadership
Moving Integrated, Quality Maternal, Newborn and Child Health and Family Planning and Reproductive Health Services to Scale (MOMENTUM) is a suite of projects, funded by the U.S. Agency for International Development, that aims to accelerate reductions in maternal, newborn and child mortality and morbidity in high-burden countries by increasing host country commitment and capacity to provide high-quality, integrated health care. Each of the projects has a specific focus area; together they provide a comprehensive, flexible package of support for countries as they overcome context-specific health challenges towards sustainable development. The five-year, Jhpiego-led MOMENTUM Country and Global Leadership project focuses on: 1) providing targeted technical and capacity development assistance to our missions, partner countries and local organizations; and 2) contributing to global technical leadership and policy dialogue for improved maternal, newborn and child health, voluntary family planning and reproductive health outcomes. Jhpiego's 12 sub-partners under this project are: Save the Children, Johns Hopkins University International Vaccine Access Center, The Manoff Group, Quicksand, Matchboxology, BAO Systems, Avenir Health, McKinsey and Company, PACT, Institute for Healthcare Improvement, Christian Connections for International Health and Ubora Quality Institute.
In response to the COVID-19 epidemic in Sierra Leone, the MOMENTUM Country and Global Leadership project is helping to plan and develop a strategy for COVID-19 response while maintaining routine health services. The project is also supporting availability of water, sanitation and hygiene in health care facilities and good infection prevention and control practices. In addition, the project supports: case management of severe illness in mothers, newborns and children; capacity building of community health workers; and COVID-19 awareness generation among communities and job aids for service providers.
Enhancing Global Health Security: Expanding Efforts and Strategies to Protect and Improve Public Health Globally
Funded by the U.S. Centers for Disease Control and Prevention (CDC), this five-year project builds upon activities funded by CDC to support Global Health Security through implementation of programs and activities that focus on protecting and improving health globally through partnerships with Ministries of Health and other institutions. With an initial emphasis on addressing the COVID-19 pandemic, the project is supporting countries—including Sierra Leone—as well as regional work in West Africa and South America to improve prevention of avoidable epidemics, including naturally occurring outbreaks and intentional or accidental releases of dangerous pathogens; improve ability to detect threats early; and respond rapidly and effectively to public health threats of international concern. The project is being implemented by a Jhpiego-led consortium that includes the Johns Hopkins Center for Health Security, the Johns Hopkins University Applied Physics Laboratory, Global Scientific Solutions for Health, and Johns Hopkins University Center for Global Health.
Current and Recent Donors
CDC
USAID