Sierra Leone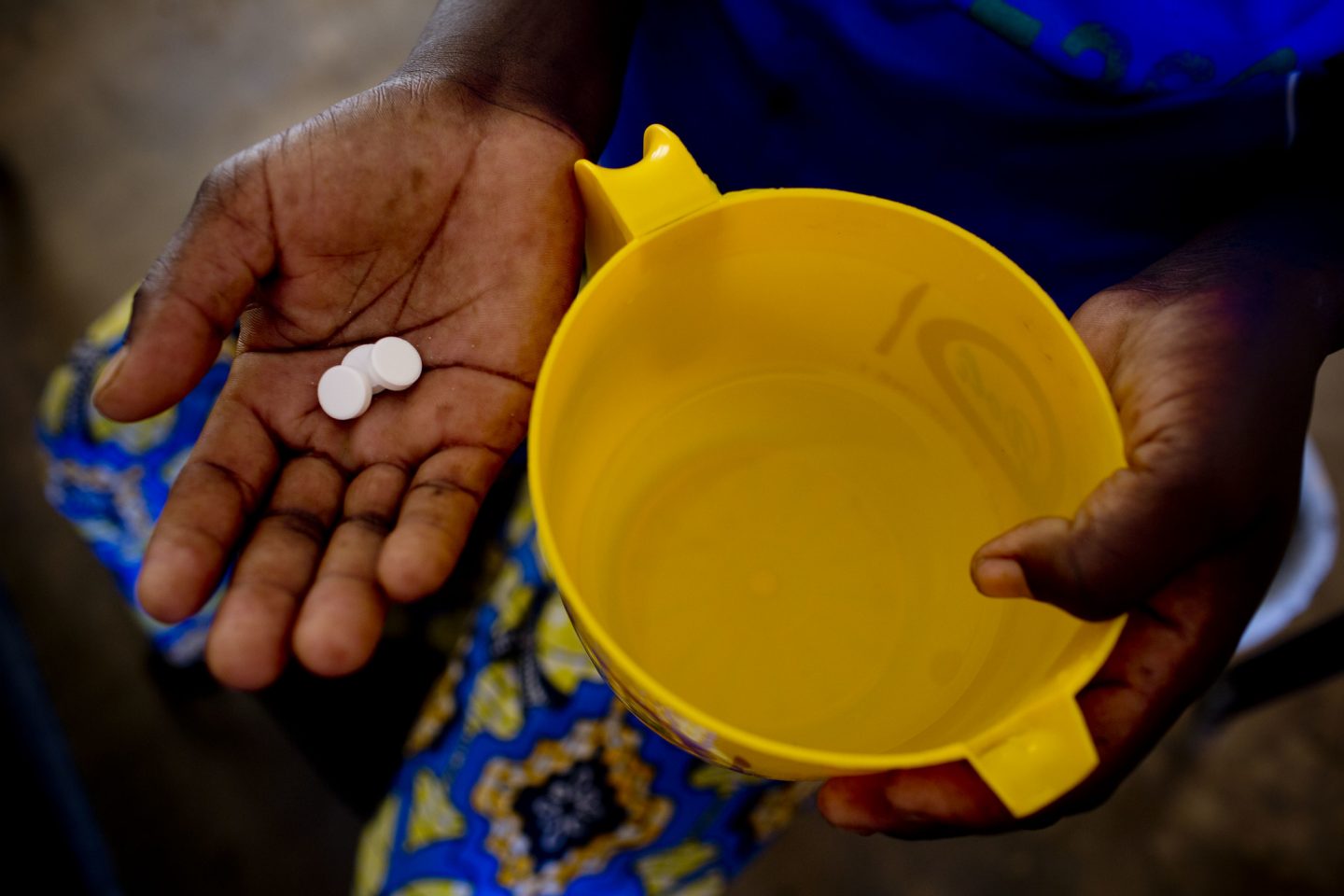 Country Contact
Baindu Kosia, Country Director
No 1 Sonia Drive
Off Hill Station
Freetown, Sierra Leone
Current and Recent Donors
CDC
Gavi, the Vaccine Alliance
USAID
U.S. Health Resources and Services Administration
In the 2010s, we supported maternal health; now, we've expanded to HIV/AIDS, malaria and global health security.
At Jhpiego-supported health facilities, infection prevention and control and water, sanitation and hygiene readiness increased from 39.35% at baseline to 67.77% at endline—a percentage increase of 72%.
District authorities manage and provide real-time responses to community COVID-19 concerns through a two-way communication mechanism in Kailahun and Pujehun.
More than 2,000 trained community health workers provide integrated community case management in the COVID-19 context and facilitate effective contact tracing of potential COVID-19 cases.
Our Work in Sierra Leone
Impact Malaria
Impact Malaria is a global project of the U.S. President's Malaria Initiative to reduce mortality and morbidity caused by malaria. Implemented by a consortium of organizations led by PSI, the project is funded by the U.S. Agency for International Development. In close collaboration with the country's National Malaria Control Program, other sections of the Ministry of Health and various implementing partners, Impact Malaria is designed to improve malaria service delivery via the following objectives: 1) improve the quality of and access to malaria case management and prevention of malaria in pregnancy; 2) improve the quality of and access to other malaria drug-based approaches and provide support to pilot/scale up newer malaria drug-based approaches; and 3) provide global technical leadership, support operational research and advance program learning.
MOMENTUM Country and Global Leadership
Moving Integrated, Quality Maternal, Newborn and Child Health and Family Planning and Reproductive Health Services to Scale (MOMENTUM) is a suite of projects, funded by the U.S. Agency for International Development, that aims to accelerate reductions in maternal, newborn and child mortality and morbidity in high-burden countries by increasing host country commitment and capacity to provide high-quality, integrated health care. Each of the projects has a specific focus area; together they provide a comprehensive, flexible package of support for countries as they overcome context-specific health challenges towards sustainable development. The five-year, Jhpiego-led MOMENTUM Country and Global Leadership project focuses on: 1) providing targeted technical and capacity development assistance to our missions, partner countries and local organizations; and 2) contributing to global technical leadership and policy dialogue for improved maternal, newborn and child health, voluntary family planning and reproductive health outcomes. Jhpiego's 12 sub-partners under this project are: Save the Children, Johns Hopkins University International Vaccine Access Center, The Manoff Group, Quicksand, Matchboxology, BAO Systems, Avenir Health, McKinsey and Company, PACT, Institute for Healthcare Improvement, Christian Connections for International Health and Ubora Quality Institute.
Expected results of this project in Sierra Leone are:
Improved quality and strengthened availability of essential maternal, newborn and child health (MNCH) services and family planning/reproductive health care
Strengthen district health management teams' capacity to ensure continuity of MNCH services and FP/RH care
Up to 53 health facilities across four intervention districts providing essential MNCH services and FP/RH care and adhere to water, sanitation and hygiene standards and evidence-based hygiene behaviors
Effective risk communication and community engagement addressing service delivery gaps for those seeking MNCH services and FP/RH care
Enhancing Global Health Security: Expanding Efforts and Strategies to Protect and Improve Public Health Globally
Funded by the U.S. Centers for Disease Control and Prevention (CDC), this five-year project builds upon activities funded by CDC to support Global Health Security through implementation of programs and activities that focus on protecting and improving health globally through partnerships with Ministries of Health and other institutions. With an initial emphasis on addressing the COVID-19 pandemic, the project is supporting countries—including Sierra Leone—and carrying out regional work in West Africa and South America to improve prevention of avoidable epidemics, including naturally occurring outbreaks and intentional or accidental releases of dangerous pathogens, and to improve ability to detect threats early and respond rapidly and effectively to public health threats of international concern. The project is being implemented by a Jhpiego-led consortium that includes the Johns Hopkins Center for Health Security, the Johns Hopkins University Applied Physics Laboratory, Global Scientific Solutions for Health, and Johns Hopkins University Center for Global Health.
Global Reach II
The U.S. President's Emergency Plan for AIDS Relief, has delivered remarkable lifesaving results, with several countries approaching UNAIDS 95-95-95 goals for HIV epidemic control.  As countries like Sierra Leone come closer to their targets, challenges to close the remaining gaps and cross the "last mile" become more difficult, requiring innovative, targeted approaches to ensure equity and extend services to the hardest-to reach populations and underserved areas. Global Reach II is a five-year project that supports the delivery of effective solutions to address these challenges in country-level HIV responses, adapting to the country contexts. Funded through the U.S. Health Resources and Services Administration (HRSA), Jhpiego leads the project with the following partners: University of California San Francisco, International Treatment Preparedness Coalition, Project ECHO, African Forum for Research and Education in Health (AFREhealth), Johns Hopkins University Center for Global Health and Ata Health Strategies.
Market Access and Innovative Finance
In collaboration with Rios Partners and with support from the U.S. Agency for International Development, Jhpiego is providing technical assistance to the Ministry of Health and Sanitation to develop policy, strategy, standard operating procedures, training manuals and costed operational plans for three prioritized technical areas: 1) integrated national health care waste management, 2) community-led health services, and 3) medical oxygen strategy installation and operationalization of oxygen plants.
Country Contact
Baindu Kosia, Country Director
No 1 Sonia Drive
Off Hill Station
Freetown, Sierra Leone
Current and Recent Donors
CDC
Gavi, the Vaccine Alliance
USAID
U.S. Health Resources and Services Administration