Ghana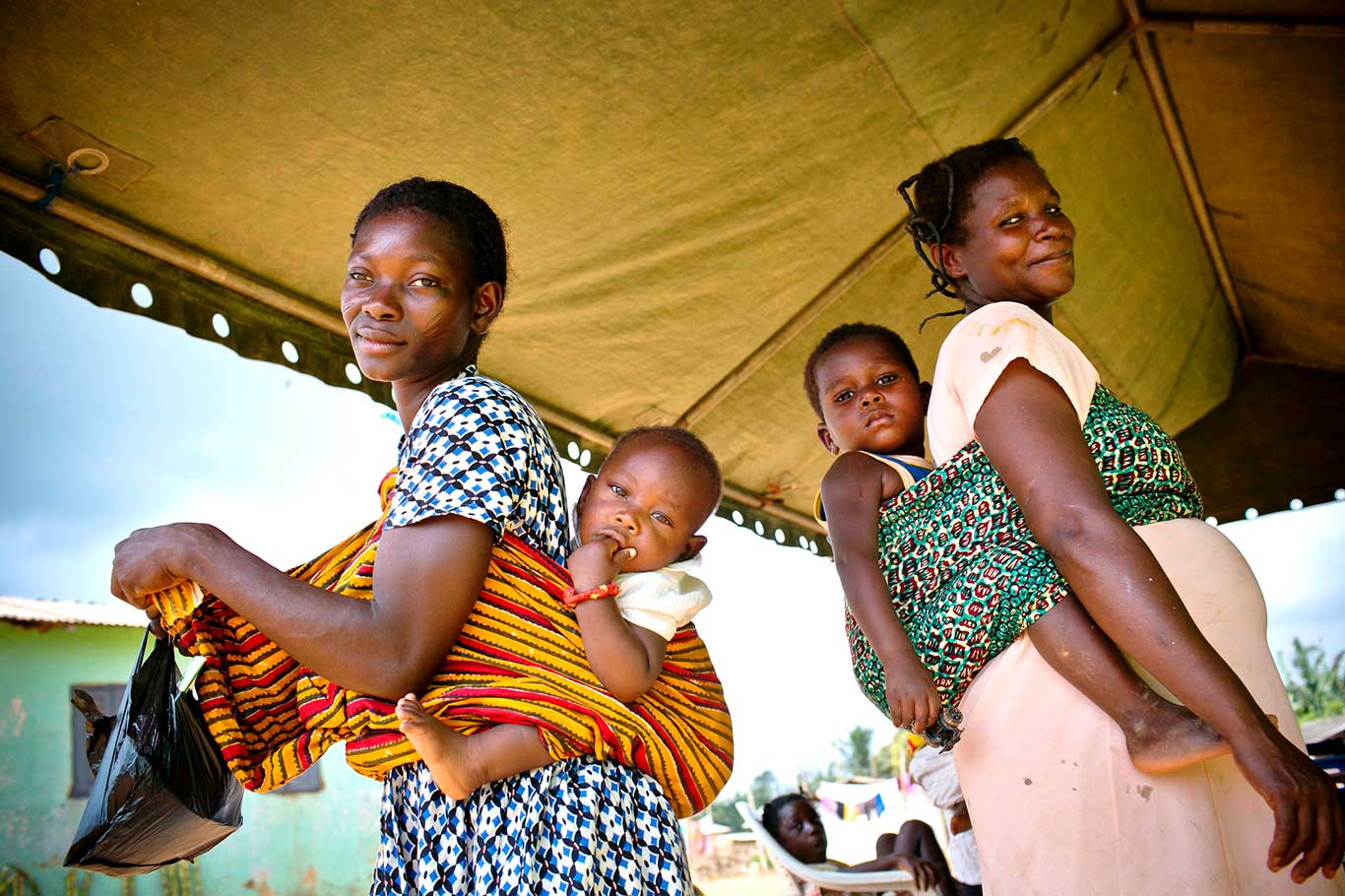 Country Contact
Karen Caldwell, Country Director
233 0302 544777
14 Ollenu Street
East Legon
Accra, Ghana
Current and Recent Donors
Bill & Melinda Gates Foundation
Jubilee Partners
U.S. Department of Defense
USAID
Improving health care and bringing innovations to Ghanaians since 1978.
Support of Ghana's Community-Based Health Planning and Services initiative resulted in more than 645,000 clients served and over 274,000 immunizations given.
An innovative training approach to improve provider skills in newborn care led to a 50% reduction in intrapartum stillbirth and 56% in 24-hour newborn mortality across 40 study sites.
99% of health care facility staff at 102% of targeted regional and district-level health facilities across five regions measurably improved their infection prevention and control practices through whole-site training.
A revised curriculum and improved clinical practicum experience have improved the pre-service education experience of over 8,400 newly graduated midwifery and nursing students.
Our Work in Ghana
Impact Malaria
Impact Malaria is a global project of the U.S. President's Malaria Initiative to reduce mortality and morbidity caused by malaria. Implemented by a consortium of organizations led by PSI, the project is led in Ghana by Jhpiego and funded by the U.S. Agency for International Development. In close collaboration with Ghana's National Malaria Control Program, other sections of the Ministry of Health and various implementing partners, Impact Malaria is designed to improve malaria service delivery via the following objectives: 1) improve the quality of and access to malaria case management and prevention of malaria in pregnancy; 2) improve the quality of and access to other malaria drug-based approaches and provide support to pilot/scale up newer malaria drug-based approaches; and 3) provide global technical leadership, support operational research and advance program learning.
MOMENTUM Country and Global Leadership
Moving Integrated, Quality Maternal, Newborn and Child Health and Family Planning and Reproductive Health Services to Scale (MOMENTUM) is a suite of projects, funded by the U.S. Agency for International Development, that aims to accelerate reductions in maternal, newborn and child mortality and morbidity in high-burden countries by increasing host country commitment and capacity to provide high-quality, integrated health care. Each of the projects has a specific focus area; together they provide a comprehensive, flexible package of support for countries as they overcome context-specific health challenges and progress towards self-reliant health systems. The five-year, Jhpiego-led MOMENTUM Country and Global Leadership project focuses on: 1) providing targeted technical and capacity development assistance to our missions, partner countries and local organizations; and 2) contributing to global technical leadership and policy dialogue for improved maternal, newborn and child health, voluntary family planning and reproductive health outcomes. Jhpiego's 12 sub-partners under this project are: Save the Children, Johns Hopkins University International Vaccine Access Center, The Manoff Group, Quicksand, Matchboxology, BAO Systems, Avenir Health, McKinsey and Company, PACT, Institute for Healthcare Improvement, Christian Connections for International Health and Ubora Quality Institute.
Country Contact
Karen Caldwell, Country Director
233 0302 544777
14 Ollenu Street
East Legon
Accra, Ghana
Current and Recent Donors
Bill & Melinda Gates Foundation
Jubilee Partners
U.S. Department of Defense
USAID