Pakistan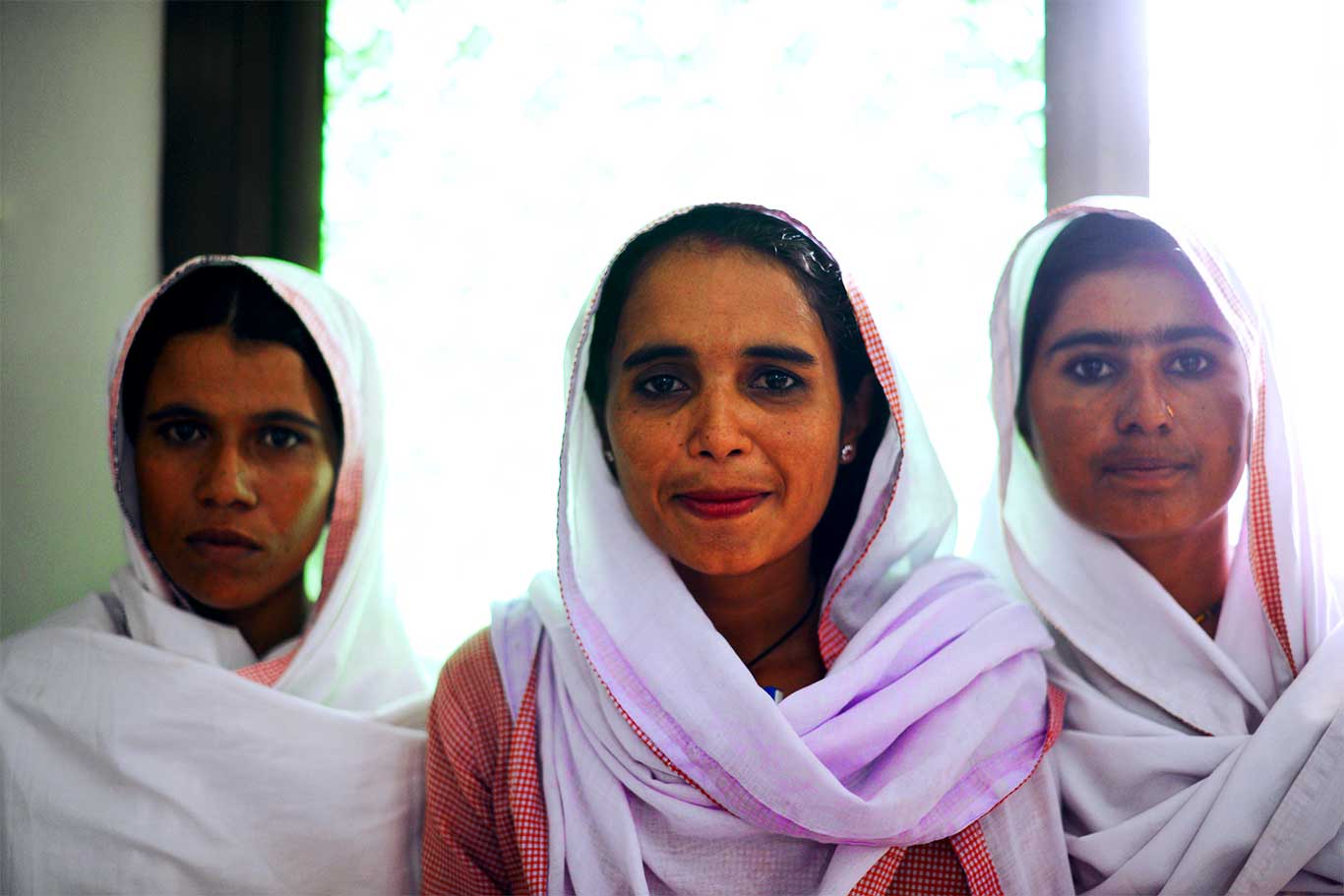 Country Contact
Fauzia Assad, Country Director
Tel. 92 (0) 51 835 5144
Islamabad, Pakistan
Current and Recent Donors
Bill & Melinda Gates Foundation
CDC
Gavi, the Vaccine Alliance
UNFPA
USAID
We've been working to protect the health of women and babies since 1997.
More than 1.7 million antenatal care visits were conducted by skilled providers at Jhpiego-supported health care facilities, and over 390,000 babies were delivered with the assistance of a skilled birth attendant able to recognize and respond to medical complications.
More than 149,000 postpartum/postabortion women initiated a modern contraceptive method at Jhpiego-supported health care facilities.
Jhpiego's advocacy resulted in postpartum family planning strategies being implemented across four provinces, as well as chlorhexidine being included in the country's approved essential medicines list and misoprostol being added to the essential drug list for Punjab Province (chlorhexidine and misoprostol are both lifesaving medicines, the former to prevent umbilical cord infection and the latter to prevent postpartum bleeding).
Improved quality of care through post-training follow-up and supportive supervision, coupled with an expanded method mix, led to more than 123,000 new users of family planning.
Our Technical Areas in Pakistan
Our Work in Pakistan
Enhancing Global Health Security: Expanding Efforts and Strategies to Protect and Improve Public Health Globally
Funded by the U.S. Centers for Disease Control and Prevention (CDC), this five-year project builds upon activities funded by CDC to support Global Health Security through implementation of programs and activities that focus on protecting and improving health globally through partnerships with Ministries of Health and other institutions. With an initial emphasis on addressing the COVID-19 pandemic, the project is supporting countries—including Pakistan—as well as regional work in West Africa and South America to improve prevention of avoidable epidemics, including naturally occurring outbreaks and intentional or accidental releases of dangerous pathogens; improve ability to detect threats early; and respond rapidly and effectively to public health threats of international concern. The project is being implemented by a Jhpiego-led consortium that includes the Johns Hopkins Center for Health Security, the Johns Hopkins University Applied Physics Laboratory, Global Scientific Solutions for Health, and Johns Hopkins University Center for Global Health.
Technical Assistance for COVID-19 Vaccine Delivery Preparation and Readiness
This award, funded by Gavi, the Vaccine Alliance, is enabling Jhpiego to provide technical assistance to ministries of health in 15 countries across Africa and Asia for the planning and introduction of COVID-19 vaccines. Under this effort, Jhpiego supports the ministries of health in a number of countries, including Pakistan, to introduce COVID-19 vaccines. Support includes development of sound, locally relevant, globally compliant readiness assessments using the COVID-19 Vaccine Country Readiness Assessment Tool. This work is being implemented in conjunction with a subpartner, the International Vaccine Access Center of the Johns Hopkins School of Public Health.
Expansion of Postpartum Family Planning Strategies
With funding from the United Nations Population Fund, Jhpiego is supporting the roll out of postpartum family planning (PPFP) strategies in two provinces in Pakistan. Under this award, Jhpiego will: 1) support government endorsement process for national level PPFP strategy; 2) build the capacity of service providers on PPFP and strengthen selected training sites to provide PPFP services; and 3) assess the establishment of midwifery-led units in hospitals supporting clinical rotations for midwifery students.
Self-Injection of DMPA-SC in Punjab, Pakistan
This 39-month project, funded by the Bill & Melinda Gates Foundation, pairs an implementation science approach with robust advocacy and coordination to introduce, roll out and scale up use of depot medroxyprogesterone acetate (DMPA-SC) and self-injection. The project provides an opportunity to catalyze change toward the vision for women in Family Planning 2020 countries to have the autonomy and be empowered to make and act on their family planning decisions through expanded choice and access to contraceptive products. Under this award, Jhpiego is conducting implementation research in two districts of Punjab to: 1) learn how best to introduce DMPA-SC and self-injection into a specific market to expand contraceptive options available to women and girls, taking into account health system characteristics as well as women and girls' needs, interest in self-injection and ability to start and continue use; and 2) understand the demand for self-injection when DMPA-SC is offered alongside a range of other methods.
Country Contact
Fauzia Assad, Country Director
Tel. 92 (0) 51 835 5144
Islamabad, Pakistan
Current and Recent Donors
Bill & Melinda Gates Foundation
CDC
Gavi, the Vaccine Alliance
UNFPA
USAID