Translating Ideas into Impact
Innovations are promising new solutions that aim to produce positive health outcomes faster, cheaper, more effectively or more sustainably than the status quo.  For over 50 years, Jhpiego has partnered with governments and local organizations to pioneer, test and scale health innovations across our technical areas and country programs to increase health care access, quality and impact.  
But our work is far from done.
We're building skillsets and mindsets within Jhpiego to foster innovation and help reimagine health systems for the 21st century. That means we're growing the knowledge, skills and experience needed to deeply explore the thorniest problems, to think in creative and integrated ways, and to look beyond our traditional partners and ways of working.
Our Focus Areas
Jhpiego's multidisciplinary teams combine technology, data analytics, design, private sector partnerships and systems thinking to drive advances in:
By harnessing frontier technologies, point-of-care diagnostics, private sector providers, telemedicine and advanced data analytics, we are making health services more client-centered, convenient, decentralized and personalized than ever before—particularly for those who are harder to reach, like adolescents and young people.
Millions are spent every year on traditional classroom-based training and supportive supervision, despite limited effectiveness. We're embracing digitally supported approaches that are workplace-based, interactive, social, data-driven and learner-centric.
Learn more >>
We help governments and other organizations develop quality of care goals and choose evidence-based approaches to reach them. We co-develop quality standards and foster collaborative learning networks that use accurate data, technology, mentorship and systems thinking to drive iterative quality improvement. We're partnering with governments to scale up and sustain these approaches and we're developing new business models for financially sustainable quality management programs in the private sector.
We're working across the value chain—from research and development through to point of use—to ensure a sustainable, affordable and consistent access to quality health products (both goods and services) that meet users' needs and empower health workers. We use creative campaigns and marketing techniques to communicate with clients and drive demand. We introduce service delivery innovations and address market barriers to achieving equitable access.
We're using human-centered design approaches and applying proven social and behavior change tactics, frameworks and insights to understand complex human dynamics and influence action. We're advancing gender transformative programming and shifting health worker attitudes and social norms around sensitive issues like adolescent sexuality, child marriage and gender-based violence.
Jhpiego's Worldwide Innovation Support Hub
We're working with external innovators and entrepreneurs to develop solutions that are relevant to national and local health care challenges.
Innovation in Action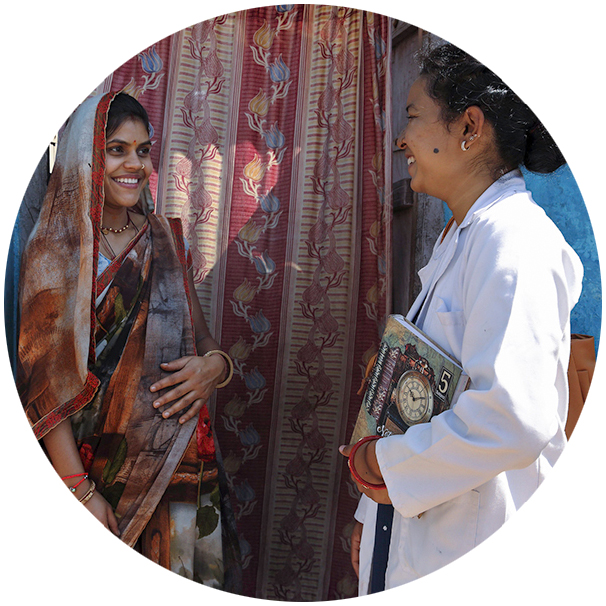 Supporting a global self-care movement:
Self-care can expand access to health care and increase client autonomy. We helped educate people about the benefits of self-care, bridging the gap between knowledge and practice, championing government policies and calling for increased funding from governments and donors for self-care interventions.
Read more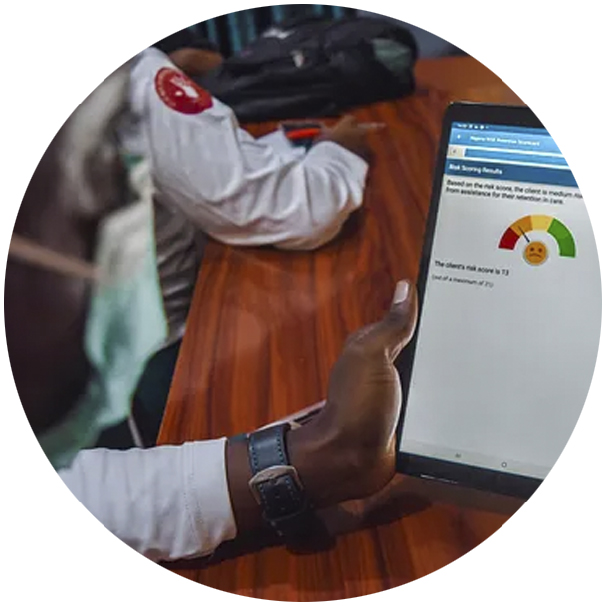 A vital digital HIV care tool:
For Uwah and other health workers working in HIV prevention and treatment, missed client appointments for antiretroviral medication are an ongoing concern. Fortunately, Uwah can now access a mobile app with a predictive risk assessment tool that uses client-provided data and machine learning to identify the probability of an individual returning for their treatment.
Read more
Ultrasound training that saves lives:
In Malawi, ultrasounds aren't routinely available at the health center level, and health workers often don't have the skills to use them. We helped design a study that explored the use of a portable ultrasound device called Butterfly iQ during antenatal care services at the health facility and whether midwives could be trained efficiently to use the device.
Read more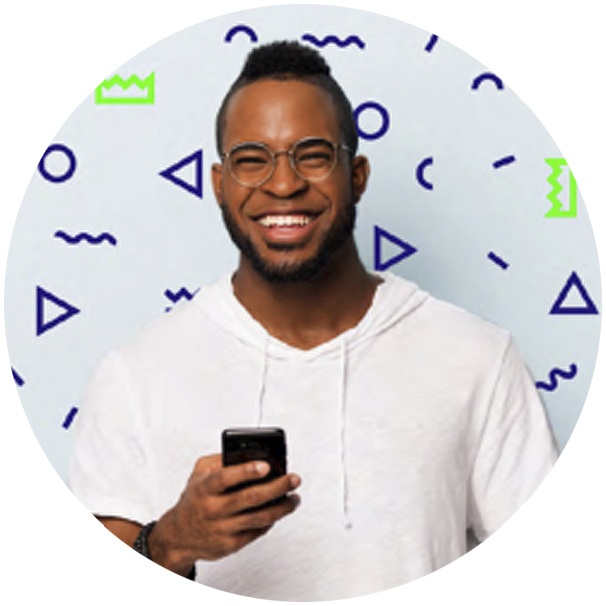 A social media campaign that expands access:
Reaching men with HIV prevention and treatment services remains a pressing priority in the global HIV epidemic response, but messaging to men can be tricky. In Nigeria, a thoughtfully designed social media campaign called VALOR met men with empathy and honored their courage, increasing men's participation in HIV screening and treatment.
Read more
Help Us Save Lives Better, Faster and Farther
Your gifts help catalyze new solutions to big problems. Together we can reach more women and families with the high-quality health services they want and need.