Blantyre, Malawi — "Fifteen years on the job and I still cannot get over the joy upon hearing that first cry of a newborn baby followed by the relief from a mother and jubilation from family members after a successful delivery," says Pauline Jalisi, a nurse-midwife in Malawi.
But the journey to jubilation is often long. Safe motherhood begins with high-quality maternal health services, which are often challenging to provide in Malawi. Although maternal deaths have been steadily decreasing, there are still 349 deaths per 100,000 deliveries in the country. To ensure a happy and healthy delivery day, the Government of Malawi recommends that pregnant women attend eight antenatal visits at a health facility, in line with World Health Organization (WHO) recommendations. But few pregnant women meet this target, due to a range of barriers to care.
Like Pauline, health workers in Malawi's Blantyre region struggle to provide comprehensive high-quality care to pregnant women, due to gaps in staffing, skills and equipment. Pauline works at the only government health center in Zingwangwa, Malawi, which serves almost 140,000 people. Her day at the facility starts as early as 7 a.m., when she is welcomed by a waiting queue of pregnant women.
Every day, I serve at least 20 pregnant women and we have a minimum of five births. Even though we have hectic days, we make sure to provide dignified, human-centered care to any woman who arrives at the facility."

Pauline Jalisi, a nurse-midwife in Malawi
Several years ago, Malawi adopted guidelines to provide at least one ultrasound scan to every pregnant woman to help detect maternal and fetal complications. This seemed to be a hard-to-realize dream for most health centers, including the one where Pauline works, because ultrasounds aren't routinely available at the health center level, and health workers don't have the skills to use them.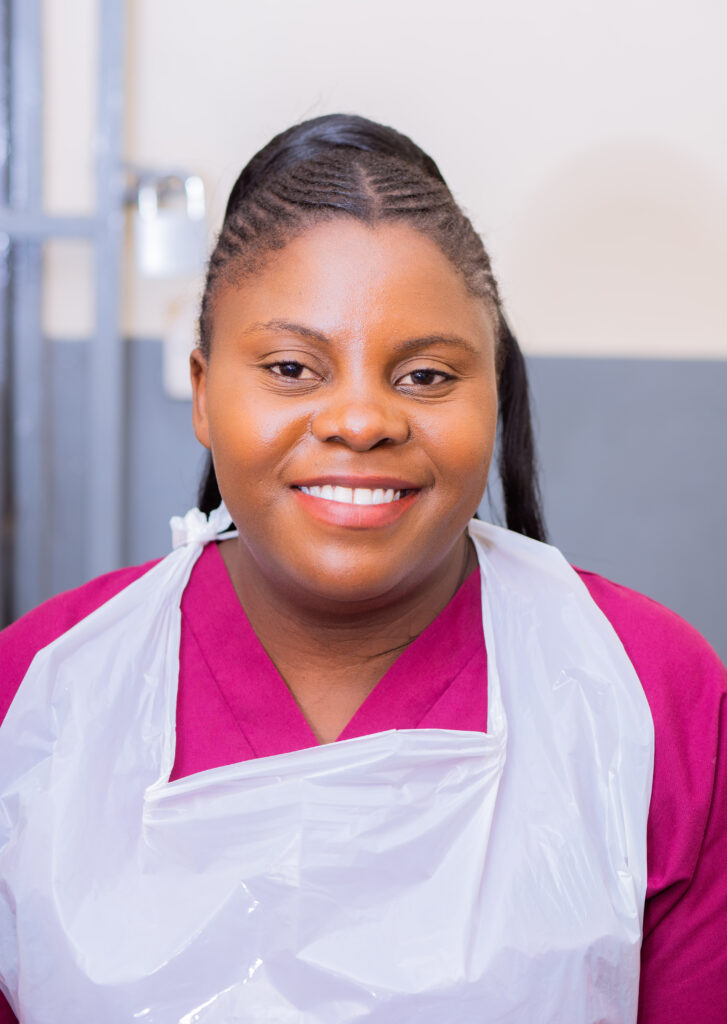 "Not so long ago, I was at pains every time I failed to timely assist women who had complications and had to be referred to our referral hospital at the eleventh hour because I was not able to detect the complications in good time," Pauline says. "I had no skills or equipment to do an ultrasound for the pregnant women. This made me feel that I was failing the women because we have had a few cases where a woman would die on the way to the referral hospital."
But Pauline's feeling that she's failed these women was about to lessen. Through a collaboration between Jhpiego and Johns Hopkins Research Project – Blantyre as part of the Antenatal/Postnatal Research Collective (ARC), and in partnership with the Ministry of Health in Malawi, Pauline and two other midwives from the Zingwangwa Health Center joined 41 other midwives at a training on new service delivery technologies to increase continuity of care and improve quality of care. 
ARC collaborated with hundreds of women, their families, providers and community members in Ethiopia, Kenya, Malawi and Mali to explore service delivery approaches that provide safe, respectful and valuable experiences for women and their health care providers. In Malawi, ARC designed a study to explore the use of a portable ultrasound device called Butterfly iQ during antenatal care (ANC) services at the health facility and whether midwives could be trained efficiently to use the device.
"This is the most extensive study of feasibility of ultrasound introduction in Malawi to date," says Dr. Lisa Noguchi, Jhpiego's Director of Maternal Health. "The study directly addresses WHO's call for further implementation research on introduction of ultrasound in ANC."
The Butterfly iQ study was implemented in partnership with the Malawi Ministry of Health in 2021–2022 and the University of Malawi College of Medicine with funding from the Bill & Melinda Gates Foundation.
Now, Pauline can conduct ultrasounds for pregnant women and her work has contributed to more effective collaboration with the local hospital. She is happy she can provide a more positive pregnancy experience for the many women from her area.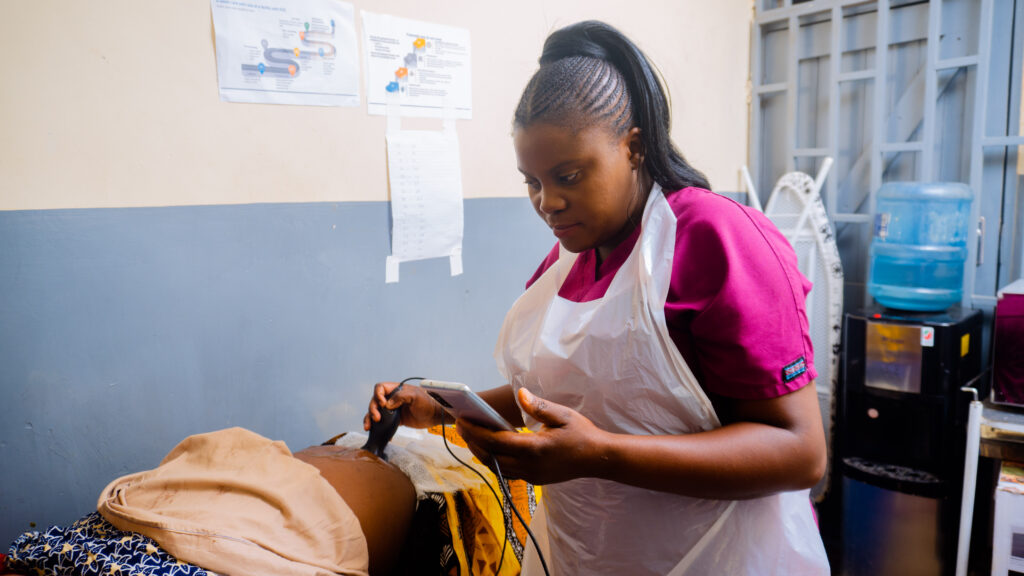 "Our quality of care at this community facility has been enhanced through the provision of ultrasound scanning to all pregnant women that come for the antenatal clinic," she says. "Ever since I was trained, I have scanned over 100 women and referred those with complications to the referral hospital in good time. It brings so much joy to see the women happy to see their unborn babies and even hear their heartbeat. It's something they have never experienced before."
At least 44 midwives from 10 health centers within Blantyre City and surrounding areas were trained to use the Butterfly iQ device by seven medical doctors from the Queen Elizabeth Central Hospital's obstetrics and gynecology department. Over the course of the study, the health centers conducted 1,500 ultrasounds, and continue to offer them today.
"I'm so happy that all centers managed to do successfully offer ultrasound scans, says Pauline. "[Even after the ARC study] midwives continue to provide ultrasounds to pregnant women in their health centers."
"We are delighted to see that the midwives have made a difference in the lives of over a thousand women in this short time and will continue to do so," said Fidelis Sindani, Jhpiego's Monitoring and Evaluation Director in Malawi. "The study has underscored the role of midwives in offering comprehensive, high-quality maternal health services." Through this work, ARC is also contributing to learning around expanded scope of practice for midwives.
Sarah Sakanda is the knowledge and communication specialist in the Jhpiego Malawi office.
Jhpiego believes that when women are healthy, families and communities are strong. We won't rest until all women and their families—no matter where they live—can access the health care they need to pursue happy and productive lives.
Donate now!