Liberia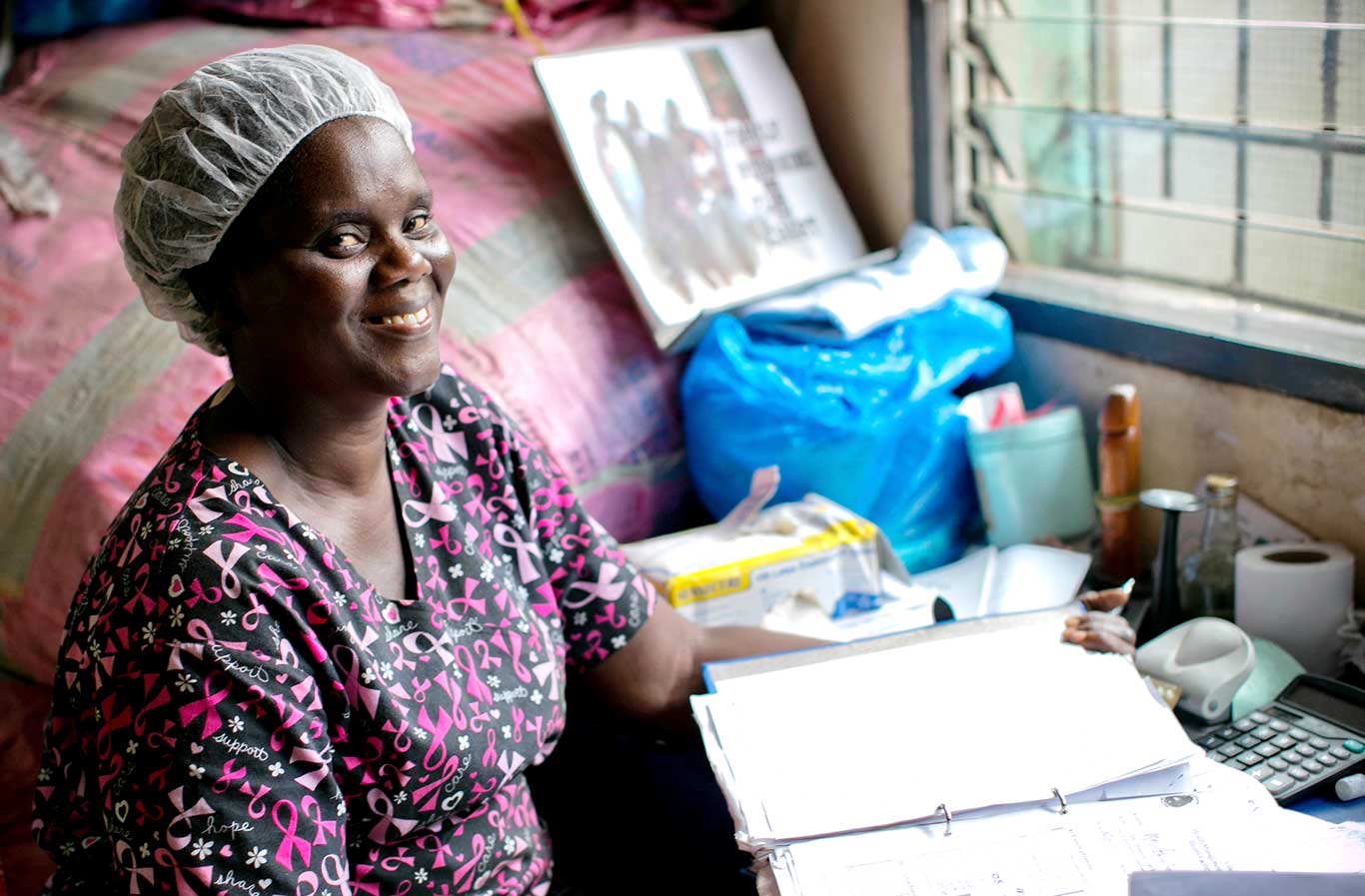 Country Contact
Anne Fiedler, Country Director
10th Street, Russell Avenue, Sinkor
Monrovia, Liberia
Current and Recent Donors
Gavi, the Vaccine Alliance
German Development Cooperation
Korea International Cooperation Agency
UNFPA
USAID
Wellcome Trust
Working in Liberia since 2008; most recently in the fight against Ebola and now COVID-19.
During the Ebola epidemic, infection prevention and control practices were improved at over 200 facilities across seven counties through provision of critical supplies, infrastructure improvements and training. As a result, facilities are now better prepared to respond to potential outbreaks, and Liberians are receiving high-quality services in safe environments.
In the post-Ebola period, health services were restored in 77 health facilities across three counties. As a result, the number of health facility deliveries doubled to 4,967.
Support to the Liberia Association of Medical Laboratory Technologists (LAMLT) led to improved quality and increased sustainability of lab services through the development of pre-service education quality improvement standards and LAMLT licensure and accreditation processes, for the first time ever in Liberia. These standards are now used in 100% of lab schools, improving the quality of laboratory pre-service education and producing a better equipped and fit-for-purpose medical laboratory technologist health workforce.
After the introduction of low-dose, high-frequency learning for quality improvement of maternal and newborn care in five (50%) teaching hospitals affiliated with midwifery pre-service education institutions, the hospitals showed an average improvement of 40% in meeting Ministry of Health quality standards, subsequently doubling the number of facility deliveries in one year at these facilities.
Our Work in Liberia
Strategic Technical Assistance for Improved Health System Performance and Health Outcomes (STAIP) Activity
This four-year project, funded by the U.S. Agency for International Development, supports strengthening the Ministry of Health's (MOH's) systems to improve patient outcomes at primary health care facilities in 12 counties of Liberia. Jhpiego is doing this by providing sustainable capacity building and incentivizing better health systems performance through performance-based financing. The project's three main objectives are to: 1) strengthen the management capacity of county health teams and select MOH units to drive health system performance improvement; 2) strengthen the quality of reproductive, maternal, newborn, child and adolescent health and malaria primary health care services for improved health outcomes; and 3) increase financial risk protection and ensure the health sector is better financed. The Jhpiego-led consortium implementing this project includes Thinkwell, PricewaterhouseCoopers and BAO Systems.
Fighting COVID-19 Under STAIP
With additional funding from the U.S. Agency for International Development under STAIP (see above), Jhpiego is working in Liberia to address the COVID-19 pandemic. These efforts build on Jhpiego's previous experience during the Ebola epidemic to reinforce infection prevention and control practices in health care facilities and restore community confidence in health services. Currently, Jhpiego is: 1) training health care workers and supervisors on infection prevention and control, using online platforms where possible; 2) developing and distributing job aids and risk communication materials; and 3) integrating reproductive, maternal, newborn, child and adolescent health and malaria services in isolation and observation centers in three counties.
Improving Equitable Access to Human Papillomavirus Vaccination
This multi-country project—funded by Gavi, the Vaccine Alliance—targets several African countries. The overarching project goal is to support Ministries of Health with their national vaccination rollout, contributing to the elimination of cervical cancer in the targeted countries by achieving an equitable coverage rate of at least 70% among eligible girls by 2030. To reach this goal, Jhpiego is linking secondary prevention of cervical cancer (i.e., screening for cervical cancer) to primary prevention efforts (i.e., HPV vaccination)—and vice versa. To achieve equitable coverage, Jhpiego is using a multipronged approach to reach in- and out-of-school girls through activities such as school-based campaigns and community-based campaigns to reach out-of-school youth. This multipronged approach focuses on four areas: 1) community engagement with stakeholders and beneficiaries for social mobilization; 2) capacity development of health care providers; 3) vaccination integration into existing programs for adolescent/school health; and 4) ensuring high-quality HPV vaccination services.
The people we serve
Country Contact
Anne Fiedler, Country Director
10th Street, Russell Avenue, Sinkor
Monrovia, Liberia
Current and Recent Donors
Gavi, the Vaccine Alliance
German Development Cooperation
Korea International Cooperation Agency
UNFPA
USAID
Wellcome Trust