Promoting lifesaving vaccines for all ages. Integrating immunization with other essential health care services. Vaccinating to prevent disease, stop outbreaks and allow people to live without fear of a disease.
Jhpiego's expertise in immunization is based on 50 years of developing the health workforce and improving health service delivery. Our international partnerships and contributions to global policy, for example with the World Health Organization, Gavi, UNICEF and others, are firmly anchored in the experiences of our staff in some 30 countries across Africa, Asia and the Americas.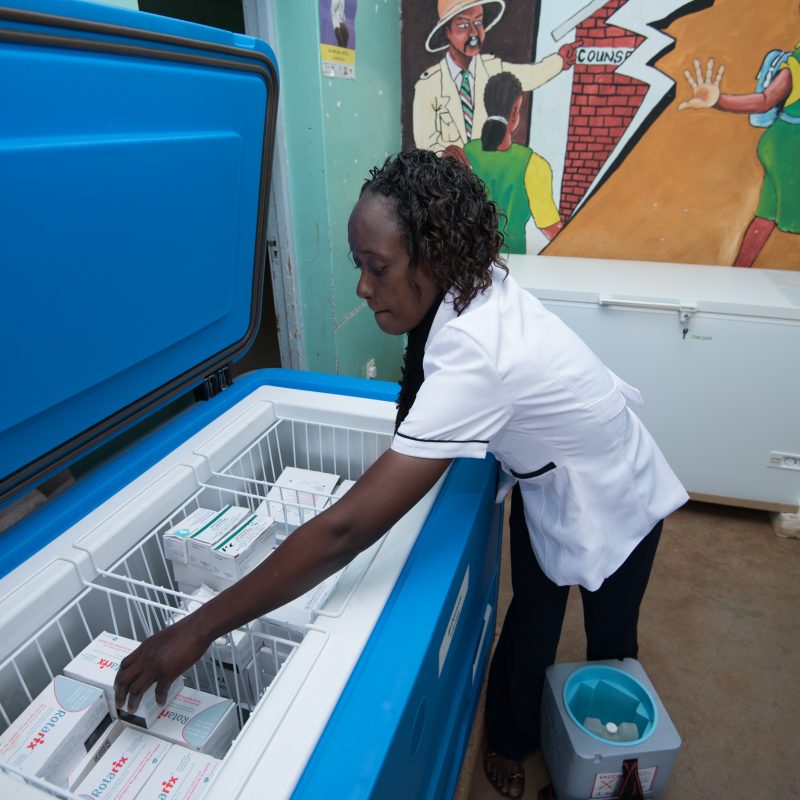 Jhpiego works hand-in-hand with ministries of health, multilateral and bilateral donors, Johns Hopkins University colleagues, international and local nongovernmental organizations and the communities who need immunization services.
Jhpiego's work on immunization has been an integral part of our history of leadership in maternal and child health programs (including flagship initiatives of the U.S. Agency for International Development) for over several decades. Jhpiego has demonstrated how immunization can work with other health services. For example, our programs show how postnatal care for the mother, like family planning services, can be provided alongside immunization for the baby.
Jhpiego has been actively involved in global and country-level efforts to expand vaccination to adolescent and school-age children, especially the human papilloma virus (HPV) vaccine that prevents cervical cancer, and to support routine vaccination for mothers and children.
Since the start of the COVID-19 pandemic, we have worked with partners in 28 countries in Africa, Asia, Latin America and the United States to coordinate a quick and impactful response. Jhpiego provides coordinated prevention, detection and response activities, including support to the COVID-19 vaccine roll out and efforts to build confidence and demand for vaccines.
Rise in unvaccinated children requires immediate response
"The rise in unimmunized children in 2021 is extremely alarming. There is now an historically large pool who are vulnerable to future outbreaks.  Our work on COVID-19 vaccination must go hand in hand with work to strengthen routine services. Lifesaving childhood vaccines cannot be put aside until later; they must have action now to restore coverage…"
We Believe:
Wherever a woman and her family live, they should have access to lifesaving health care, including vaccinations.
Vaccination is a key part of quality primary health care.
Vaccines aren't just for children. Vaccination must be available to all ages; for newborns, children, adolescents, pregnant women and other adults.
---
---
Working with Partners to Lead the Charge for COVID-19 Vaccine Readiness, Introduction and Scale-Up
Jhpiego is a proven leader in building capacity of vaccinators, community health workers and others supporting vaccination efforts and ensuring quality service delivery at vaccination sites. We are also conducting monitoring and surveillance, generating demand and building community confidence in immunization.
How We Make an Impact
Working with Partners to Coordinate Global COVID-19 Vaccine Efforts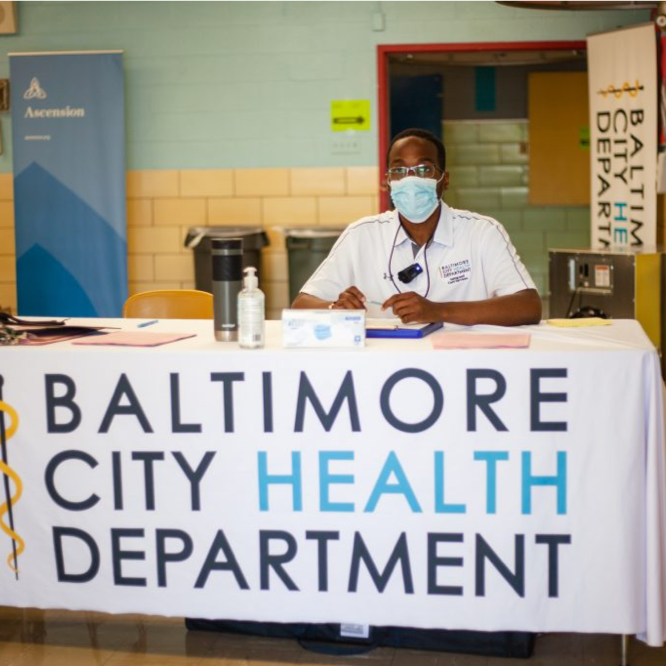 Coordinating Global HPV Vaccine Readiness, Introduction and Scale-Up Efforts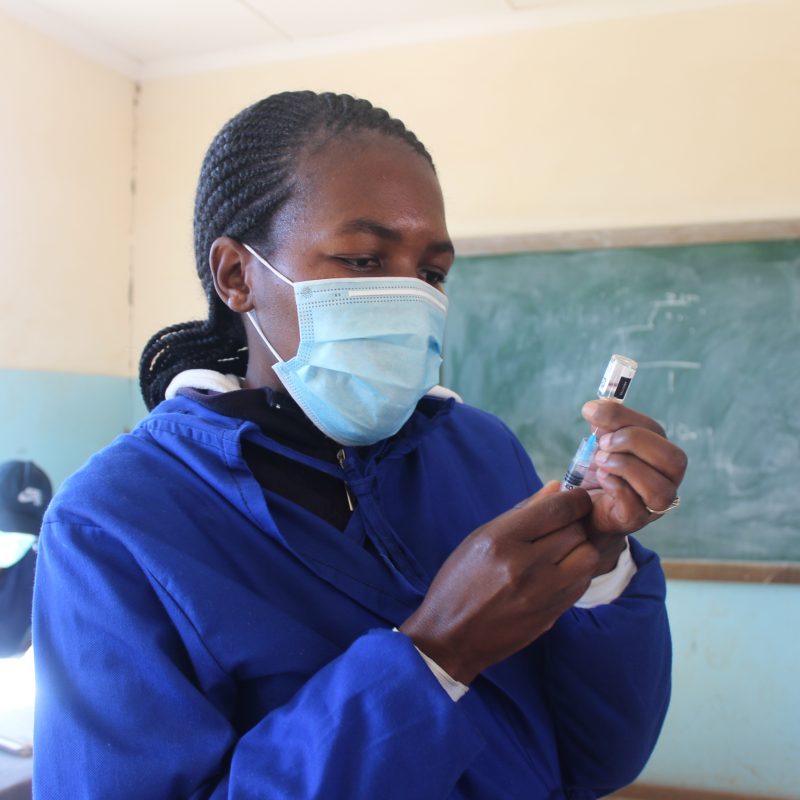 Jhpiego has been actively involved in global and country-level efforts to expand HPV vaccination and support routine vaccination for mothers and children.
Jhpiego continues to draw attention to this critical reproductive health need through our leadership within the Coalition to Strengthen the HPV Immunization Community and with other global stakeholders, such as Gavi and the World Health Organization. As a member of the Gavi Global HPV Vaccine Sub-Team, Jhpiego has successfully worked with Gavi and ministries of health to introduce the HPV vaccine in a variety of contexts. We have supported HPV introductions in seven countries in Africa and Asia; in India, Pakistan and Ethiopia we helped map what is required to make HPV vaccine feasible and acceptable. In 2019 to 2020, we helped Côte d'Ivoire, Liberia and Zambia introduce HPV vaccines and made rapid adaptations in response to the COVID-19 pandemic pressures. We are supporting the ground-breaking efforts of the Government of Tanzania to integrate key adolescent health interventions so they can be provided at the same time as a HPV vaccine, testing how this works in schools as compared to health clinics.