On the Frontlines of Care
In 2013, there were nine million fewer nurses and midwives than needed to provide care to people worldwide. As populations age and chronic and noncommunicable diseases increase, this shortage will only become more critical. To address global health needs, we develop nurses and midwives as practitioners, policymakers and leaders.
The State of the World's Nursing 2020
The State of the World's Nursing 2020 is the first-ever report on the global nursing workforce. It provides the latest, most up-to-date evidence on and policy options for the global nursing workforce, and presents a compelling case for considerable – yet feasible – investment in nursing education, jobs, and leadership.
Jhpiego is honored to have collaborated with the World Health Organization and others to produce the landmark State of the World's Nursing 2020 report.
How We Make an Impact
Nurses and midwives have the hands-on experience, practical skills, passion and knowledge needed to bring real change to the formal health care system. We work to reduce systemic and gender-related barriers, so nurses and midwives can lead at all levels of the health care system.
We apply innovative strategies to enable nurses and midwives to assume expanded roles in health care delivery, bringing the goal of meeting the world's health needs evermore within reach. We also work to create a supportive environment for community health workers, who are key to delivering health services on a broad scale, and are best linked with the formal health care system through respectful dialogue with nurses and midwives.
Nurses and midwives provide important insights to community health needs, particularly when they are recruited from, and serve in, under-resourced areas. We work with governments and other partners to ensure that nurses' and midwives' voices are heard on behalf of the people they serve, while pushing against ingrained, overlapping clinical and gender hierarchies to promote gender equality in the workplace and beyond.
At current rates, the world will be short an estimated 7.6 million trained nurses and midwives by 2030.
Our Programs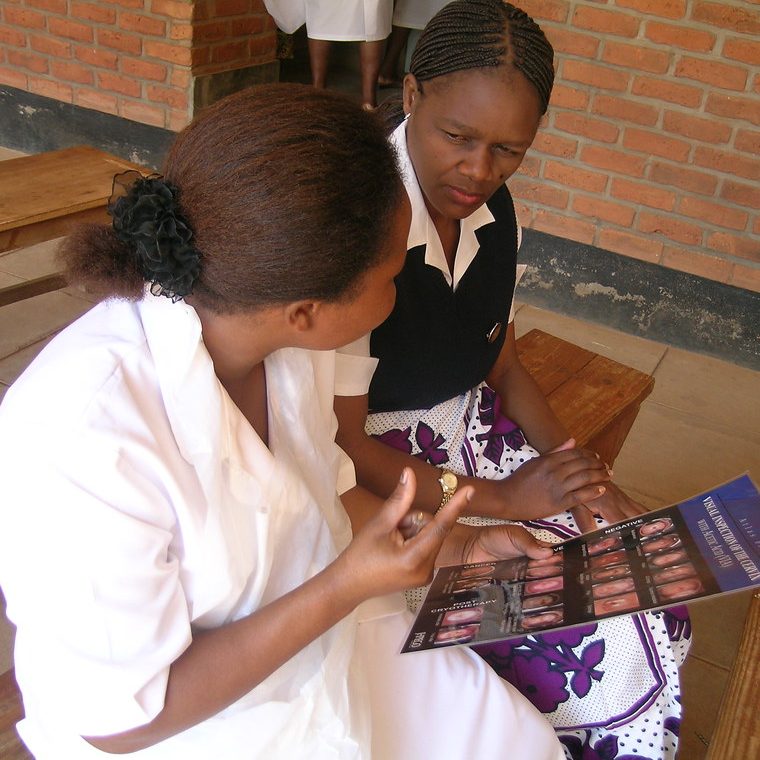 National Cervical Cancer Prevention Programme
In Botswana, nurse-led research assessed the effectiveness of HPV self-collection and testing to screen women for cervical cancer—the leading cause of death for women in the country. Five nurses recruited more 1,000 women for the study, instructed them on how to use the test, and followed up with test results and counselling on further treatment, if required. With 97.3% of participants saying they would recommend HPV self-collection to others, the method shows great promise for saving more women's lives through early detection in Botswana and beyond.
Strengthening Human Resources for Health
In Ethiopia, Jhpiego's Strengthening Human Resources for Health project, funded by the U.S. Agency for International Development, supported the Government of Ethiopia to increase the number of skilled health workers, human resource managers and practices. As part of this effort, Jhpiego helped to establish gender offices to support women studying the health sciences at universities. These offices provide financial services, life skills training and tutorials, while also pushing against ingrained ideas that limit women's ability to work outside the home, particularly in traditionally male-dominated fields.
In other efforts in Ethiopia, Jhpiego is working to scale up access to safe surgery through strengthening the nurse anesthetist cadre.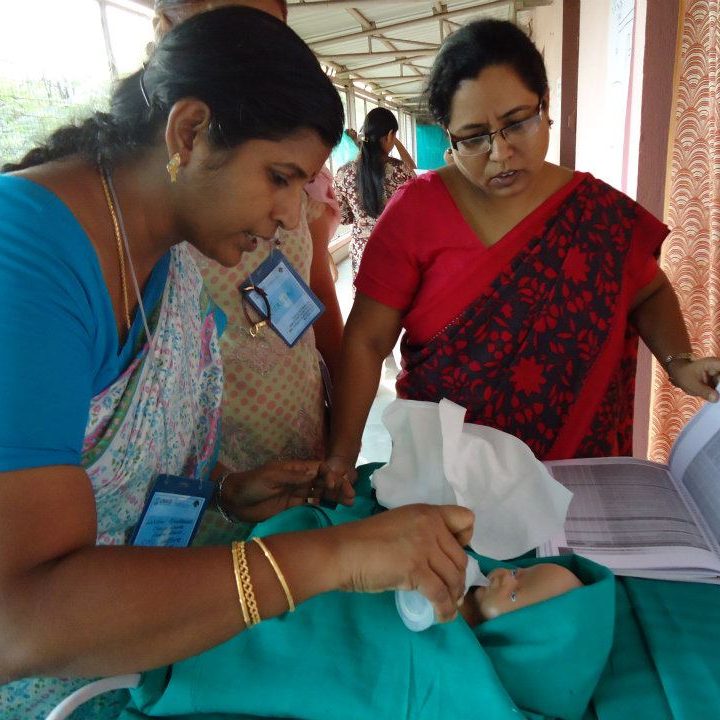 Maternal and Child Survival Program
Since 2017, through the U.S. Agency for International Development's flagship Maternal and Child Survival Program, Jhpiego has assisted the Government of India and 12 states to transform primary health care. As part of this effort, Jhpiego works with state governments to develop community health officers to manage the country's Health and Wellness Centers. Jhpiego successfully established quality training ecosystems to ensure that these new nurse leaders develop the required competencies and are placed upon graduation.

Breaking Tradition: A New Learning Approach to Save Lives
Watch our nurses and midwives in Ghana share their perspectives on a pioneering new approach to skills-building that is saving lives and ensuring high-quality treatment for moms and babies!
---
Resources
Let Nurses Lead—They Hold the Key to Reaching Global Health Goals
Dr. Peter Johnson, Director of Jhpiego's Global Learning Office, writes, "Nurses, being nurses, have indeed stepped up. They're preventing and treating disease the world over, proving time and again that they aren't just good enough in a pinch. They are good, period."
Global strategic directions for strengthening nursing and midwifery 2016–2020
The World Health Organization's strategic plan for developing nurses and midwives to meet future health needs. Want to learn more about universal health coverage, the UN's Sustainable Development Goals, and the role of nurses and realities in making them a reality? Check out these WHO videos:
Nurses are leaders, mentors, educators, advocates, healers and innovators. We work to develop the nursing profession to support these health care professionals in their many roles.
A 3-year global campaign supported by the International Council of Nursing and the World Health Organization, Nursing Now aims to increase the status and profile of nursing.
Triple Impact: How Developing Nursing Will Improve Health, Promote Gender Equality and Support Economic Growth
This report by the All-Party Parliamentary Group on Global Health stresses the need for strengthening the nursing profession to achieve the goal of universal health coverage.
An agenda for midwifery education: advancing the state of the world's midwifery
Published in Midwifery, this paper proposes an agenda for strengthening the education and training of midwives, placing women, newborns and families at the center of respectful and culturally sensitive care.
Help us reach everyone with health care!
 
Your gift will allow us to prepare more nurses and midwives for leadership roles so all families get the quality health care they need.