Guatemala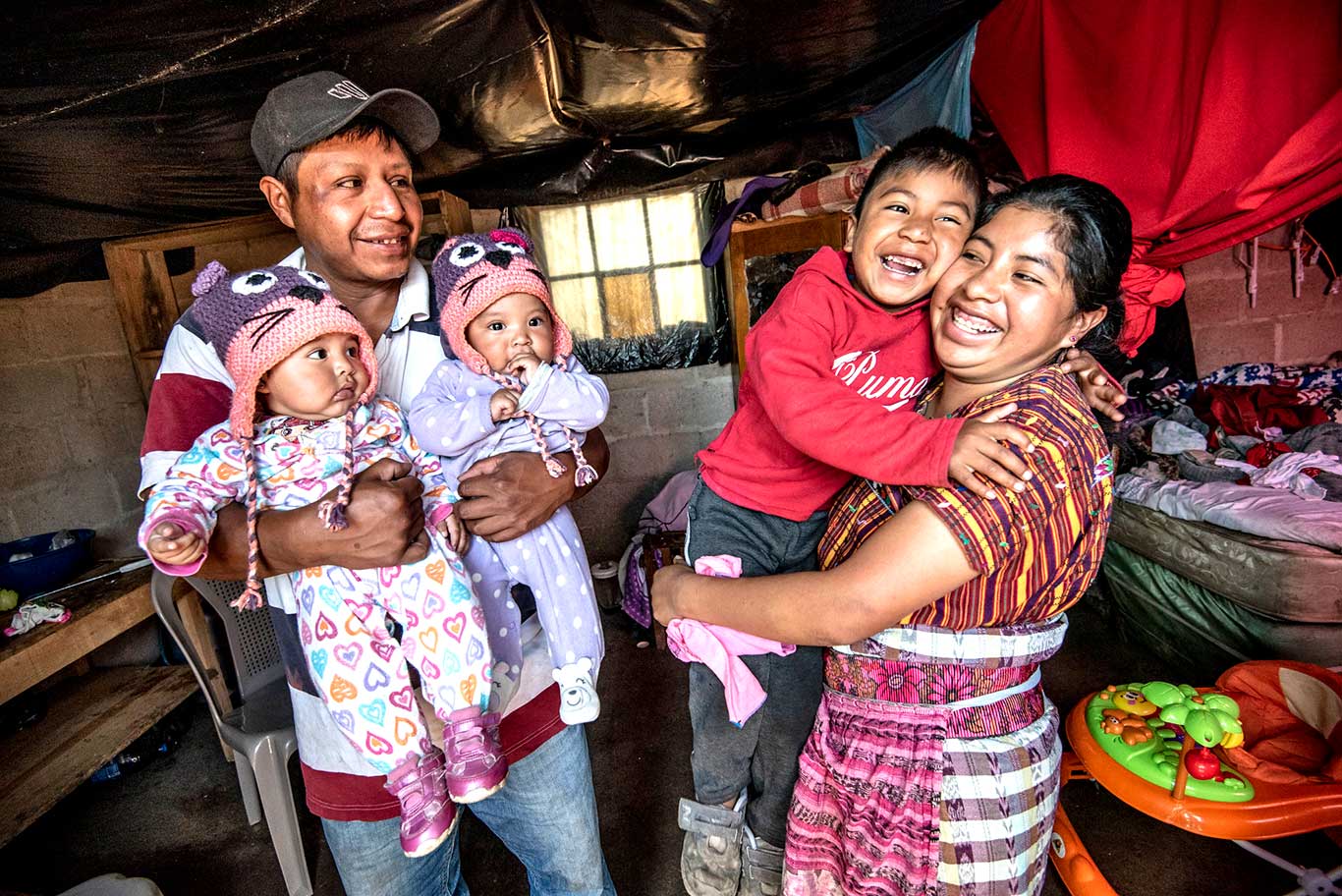 Country Contact
Ana Garces, Country Director
Tel: 502-2428-9000
Jhpiego Guatemala
Avenida Reforma 7-62 zona 9
Edificio Aristos Reforma, Nivel 8, Oficina 813
Guatemala, Guatemala 01009
Current and Recent Donors
Unitaid
USAID
Since 1990, our focus has been on improving women's health.
The impact of COVID-19 on delivery of regular health care services in 34 municipal health districts was assessed, and mechanisms to minimize disruptions and close gaps in coverage were defined.
A quality improvement approach, Partnership Defined-Quality, was started in 40 communities of Huehuetenango. Of these communities, 23 advanced to the phase of exploring quality and consulting community groups (e.g., pregnant mothers and/or mothers with children under 5 years old, husbands and community leaders).
As part of the Clean Clinic Approach used to prevent infections including COVID-19, clean clinic committees have been established at seven health care facilities and are providing technical assistance to close quality gaps identified at the facilities.

Our Work in Guatemala
Health and Nutrition Project (aka Proyecto Salud y Nutricion)
This five-year project seeks to increase access to and equitable use of high-quality, gender-sensitive and integrated nutrition and reproductive, maternal, newborn, child and adolescent health services (including family planning and water, sanitation and hygiene) in the Western Highlands of Guatemala. By the end of the five years, it is anticipated that the project will have reached more than 400 communities, with a 5% reduction in stunting, 35% reduction in newborn mortality, 22% reduction in child mortality and 34% reduction in maternal mortality in selected regions. Jhpiego is implementing this work, funded by the U.S. Agency for International Development, in partnership with Instituto de Nutrición de Centroamérica y Panamá (INCAP), Asociación de Servicios Comunitarios de Salud (ASECSA) and Project ECHO. This project was featured in Johns Hopkins Magazine.
Scale Up Cervical Cancer Elimination with Secondary Prevention Strategy (SUCCESS)
Unitaid is funding a consortium, led by Expertise France, that seeks to eliminate cervical cancer in Burkina Faso, Côte d'Ivoire, Guatemala and the Philippines through secondary prevention (i.e., detecting disease early to slow or halt its progress). The three-year SUCCESS project is designed to shift the countries from a largely opportunistic cervical cancer screening model to a systematic approach centered on innovations related to: 1) reinforced and simplified cervical cancer screening through the introduction of human papilloma virus (HPV) testing with self-collection sampling; 2) secondary prevention of cervical cancer including use of efficient methods for treatment of cervical precancerous lesions such as thermal ablation; and 3) intensified dissemination of information on cervical cancer and new preventive technologies. In so doing, SUCCESS aims to support countries to "leapfrog" to a state-of-the-art services model recommended by the World Health Organization. As the implementing partner of the consortium, Jhpiego is integrating and expanding cervical cancer prevention and treatment services into both new and existing platforms, relying on our established relationships with governments and stakeholders in all four countries. Through demand-generation and community engagement activities, the project plans to screen a total of 185,000 women, a significant proportion of whom will be women living with HIV.
The people we serve
Country Contact
Ana Garces, Country Director
Tel: 502-2428-9000
Jhpiego Guatemala
Avenida Reforma 7-62 zona 9
Edificio Aristos Reforma, Nivel 8, Oficina 813
Guatemala, Guatemala 01009
Current and Recent Donors
Unitaid
USAID