---
Since he was a child in a small Guatemalan town bordering Mexico, Diego Raymundo knew he wanted to help others. He grew up understanding the importance of community service and, as he began to think about his career, giving back to others soon emerged as a priority.
At first, he thought he would become a teacher. But he realized health care was where he really wanted to make a difference. Diego decided to become a nurse.
My parents instilled in me a culture of service. So, I've always had the idea of a career that would improve communities."

Diego Raymundo
"The health care scenario in Guatemala is different [from other countries]," he says. "I preferred to focus on the reality and [how to use the] basic equipment we have in our health system."
Although Guatemala has the largest economy in Central America, the government only spends around $110 on health care per person each year. Since many of its citizens rely on public health services, including almost half of the country's population who live in rural areas, this underspending means many Guatemalans have trouble accessing the health services they need. To change this, the government has been working to re-establish the primary health care system and has been partnering with Jhpiego to improve access to quality health and nutrition services and strengthen governance and human resources in health.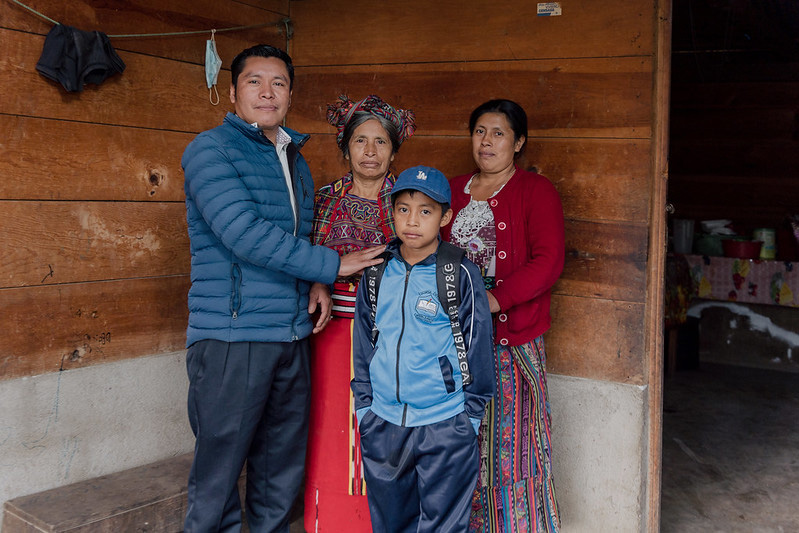 From helping expectant mothers plan for the birth of their babies to expanding door-to-door vaccination campaigns, Jhpiego knows that investing in and partnering with nurses, like Diego, who work in communities are key to improving the country's health services. That's why in the Huehuetenango and Quiché regions in the Western Highland of Guatemala, where Diego is a head nurse, Jhpiego is implementing these and other primary health care intervention through the U.S. Agency for International Development-funded Health and Nutrition Project (PSN) in partnership with Instituto de Nutrición de Centroamérica y Panamá, Asociación de Servicios Comunitarios de Salud and Project ECHO.
---
Tag along with Nurse Diego as he enhances health care in his community

---
At the central, community and family levels, as well as with municipal governments, Jhpiego supports the Ministry of Public Health and Welfare to improve its care and management models. This includes implementing training sessions on how to manage health facilities. As a community leader and supervisor of several health posts, Diego attends training sessions and implements measures to ensure each health post maintains the hygiene standards required for pregnant women and babies and follows the guidelines for maternal emergencies and referral of complicated cases to regional hospitals.
Diego represents one of the approximately 38,000 nurses in Guatemala (the country has 2.2 nurses and midwives per 1,000 people vs 8.2 per 1,000 people in the U.S.). After receiving his nursing degree at the University of San Carlos in Quetzaltenango, Diego and his wife moved to Nebaj, a small town in the Quiché region. He wanted to work in his community to serve what he described as a "very marginalized population."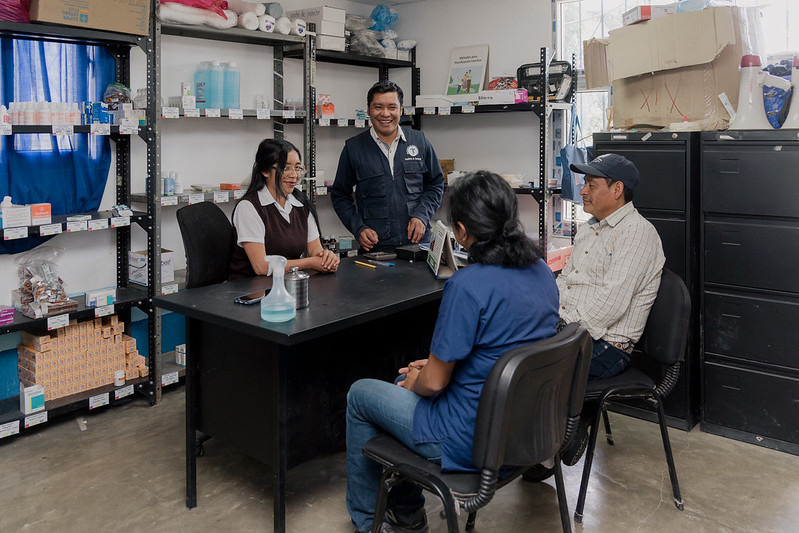 I had a feeling in my heart to come back and give to the people what I managed to find in my life.

Diego Raymundo
Six years have since passed and Diego is now the head nurse responsible for eight health posts, which are part of the government's strategy to increase coverage of health services. Every week, he travels to each health post and visits clients in their homes to provide health services, such as vaccines, maternal and newborn health care, treatment for infections and malnutrition, epidemiological surveillance and more.
Diego also oversees the auxiliary nurses and community facilitators at each health post, managing their needs and taking care of administrative duties when he's not seeing clients.
"I have developed a reputation as a trustworthy health worker by attending to clients with quality and warmth," Diego says. "I want every client who receives care from me to feel professionalism and respect. This is the basis of building trust with people in each community."
For Diego and many other nurses in the region, meetings with clients aren't just about treating a person's immediate needs. They're also about identifying and preventing future health issues.
"If we find something that's not normal, like the vital signs, we refer clients for timely attention," says Diego. "We try to get ahead before any event occurs that may affect the life of each person or even in the family."

Diego and his team have built enough trust in their communities that clients are now coming to the health posts for general check-ups.
"When mothers bring their children without any pressure, other than the love they have for them, and they leave happy and grateful for the treatment they received, that is priceless," he says. "The community shows us respect and support for our work when they attend check-ups and vaccination appointments."
Under Diego's leadership, disease outbreaks are more closely monitored, maternal deaths have decreased, and follow-up care has increased, especially for moms and babies.
The engagement and connection between health workers and the community has led to trust, a basic element that contributes to the improvement of health conditions in this community.

Diego Raymundo
Diego is a nurse, a leader, an administrator, a father, husband and son. But he's also a confidant and an educator. He's an example of the endurance and resilience most nurses in Guatemala must have to provide care to citizens in need. And, despite the obstacles he faces, he continues to be a never-ending force for primary health care in his country.
"I want to continue studying and supporting the health system to reduce the cases of maternal and neonatal death," says Diego. "Not only in my community but also in the whole country."
Fernando Arevalo is the Communications Manager and Knowledge Management Specialist in Jhpiego's Guatemala office, and Katherine Seaton is a Communications Manager in the Baltimore office. Photos by: Mariano Salazar and Diego Gusmán from Elephart Creative Studio.
Jhpiego believes that when women are healthy, families and communities are strong. We won't rest until all women and their families—no matter where they live—can access the health care they need to pursue happy and productive lives.
Donate now!