For more than half his young life, 13-year-old Mbumwae Khagwanda was a frequent visitor to the local primary care health facility, Limulunga Rural Health Centre, situated about 1 mile from his home in Western Province but hundreds of miles from Zambia's capital.
Staff there, who had limited experience handling complex cases, had tried over the years to treat the boy's HIV infection with antiretroviral therapy (ART) to control the virus and improve his health.
Mbumwae would regain strength, return to wellness for a while and then falter. At one point, a constellation of symptoms reduced him to 41 pounds. A persistent cough and diarrhea kept him from attending school for months. His grandmother, Mwakamu Simauke, with whom he lived, would take Mbumwae to Limulunga, where health providers adjusted his ART dosage and reinforced adherence in an attempt to achieve viral suppression.
In December 2018, he was sick enough to be admitted to Lewanika General Hospital, about 10 miles from his home. Simauke, a vegetable seller at the village market, couldn't afford to have her grandson transferred to an advanced care facility. So after five days, with his symptoms ever so slightly improved, he was discharged and returned home.
Simauke had instructions to take her grandson weekly to Limulunga. "I had lost hope," she confided. "I thought he would not live."
However, Libakeni Lukonga, a clinical officer at Limulunga, refused to give up on this most fragile of patients. She monitored Mbumwae weekly for several months, noting his progress, or lack thereof.
Then, in May 2019, Lukonga called on the collective support and expertise of a multidisciplinary specialist team based at facilities situated far and wide. She presented the clinical history and complexities of Mbumwae's case during a video conferencing session that is the core of a health care initiative known as Project ECHO®, developed at the University of New Mexico Health Sciences Center.
That session, and the collaboration that ensued, changed everything.
In addition to getting guidance about switching Mbumwae's ART, the staff at the local facility were mentored to institute a comprehensive treatment plan for the boy. There were more keys to his healing than just pills, they learned. Among them: consistent adherence to treatment, sustained viral suppression, an adolescent support group, proper nutrition and home visits.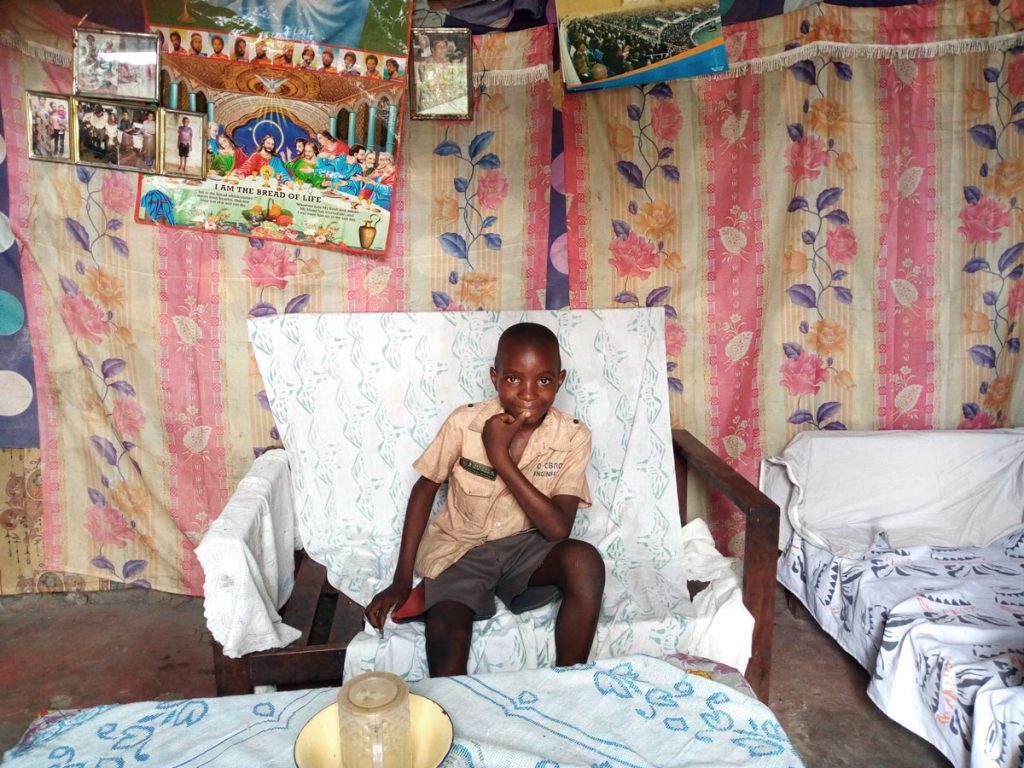 After Lukonga's discussion with colleagues, she and the local health care team were able to help Mbumwae to steadily improve. Over the next several months, the boy's viral load was suppressed. He gained enough weight and strength to return to school.
Health Workforce for the 21st Century (HW21), a consortium led by Jhpiego and funded through the Health Resources and Services Administration, an agency of the US Department of Health and Human Services, and the US Centers for Disease Control and Prevention, supported through the President's Emergency Plan for AIDS Relief, is supporting the Zambia Ministry of Health to implement a telementoring system using the ECHO Model™.
The model employs proven learning techniques and interactive video technology to foster collaborative problem solving. It effectively breaks down the walls between specialty and primary care by linking expert teams at tertiary facilities, centers of excellence and academic institutions with clinicians in local communities. The sessions, designed around case-based learning and mentorship, help local workers to gain expertise as they retain responsibility for managing their patients.
The HW21 initiative's goal is to increase the number of existing health care workers who are competent, confident and armed with appropriate skills to deliver comprehensive, high-quality HIV health services. Project ECHO empowers clinical officers like Lukonga, as well as nurses, doctors, pharmacists and other health care workers, to increase access for people living with HIV to high-quality testing, care, treatment and support to ensure sustained viral suppression.
The Zambia Ministry of Health's Project ECHO program started in 2018 at six health facilities, expanding over the past 12 months to 64 sites across four provinces: Eastern, Lusaka, Western and Southern. Lukonga is one of 2,275 clinicians to benefit from Project ECHO's capacity-building platform and mentoring.
With a new confidence—and ready access to expert colleagues near and far—Lukonga now insists that children on combined antiretroviral therapy are treated with a comprehensive approach that involves clinicians, caregivers and community health workers.
"Good adherence is the key to HIV treatment success," Lukonga attests. "I have learned that I should not rush to conclusions before finding out the root cause of the problem, such as switching from the first-line to second-line treatment without addressing the real issues."
Nomsa Siamwanza is the HIV/AIDS Technical Officer and Niza Kasonka is the Knowledge Management Officer in the Jhpiego Zambia office. Maryalice Yakutchik is a Senior Communications Manager for Jhpiego.
Jhpiego believes that when women are healthy, families and communities are strong. We won't rest until all women and their families—no matter where they live—can access the health care they need to pursue happy and productive lives.
Donate now!