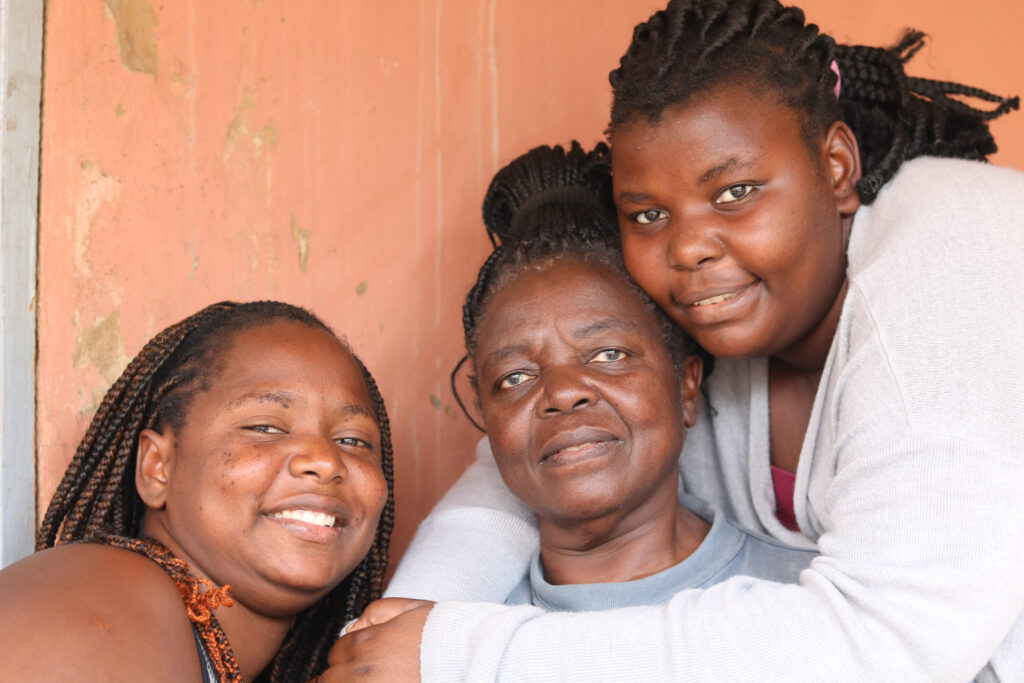 For two years, Joana Albino sought help for a growth in her left breast. She visited the local doctors a couple of times, but it didn't help. Her condition worsened. "Because of the state I was in, I could not find work. I closed myself off and lived in my own world. Many things came to a halt," says the 26-year-old, who lives on the outskirts of Maputo, Mozambique.
A visit to a Jhpiego-supported health fair at an armed forces barracks during breast cancer awareness month last October brought Joana the relief and referral she needed. "The nurses welcomed me, listened attentively to my history and screened me," she recalls. This was her first encounter with health workers who gave her the support she needed. Suspecting cancer, the nurses referred Joana to José Macamo Hospital, where she received a diagnosis, treatment and hope for the future.
A recently released Lancet Commission report titled "Women, power, and cancer" puts many of the experiences faced by women like Joana at center stage. It highlights the discrimination and stigma faced by breast cancer patients who often defer seeking care. "This report compels us to look beyond the biomedical aspects of 'women's cancers' and investigate the interplay of inequities like race, region, class, ethnicity, etc., that disadvantage women in multiple ways," says Dr. Somesh Kumar, a member of the Lancet Commission who serves as Sr. Technical Director in Jhpiego's Innovations office and as its India Country Director.
At Jhpiego, we have always adopted a women-centered approach to care, including our work in women's cancers, and that is exactly what this report underpins—the need to increase equitable access to early detection and diagnosis of cancer, and co-create accessible and responsive health systems that provide respectful, quality cancer care for women."

Dr. Somesh Kumar
The Lancet report states that of the 2.3 million women who die prematurely from cancer each year (which disproportionately affects low- and middle-income countries), 1.5 million deaths could be averted through primary prevention or early detection, while a further 800,000 deaths could be averted if all women, everywhere, could access optimal cancer care.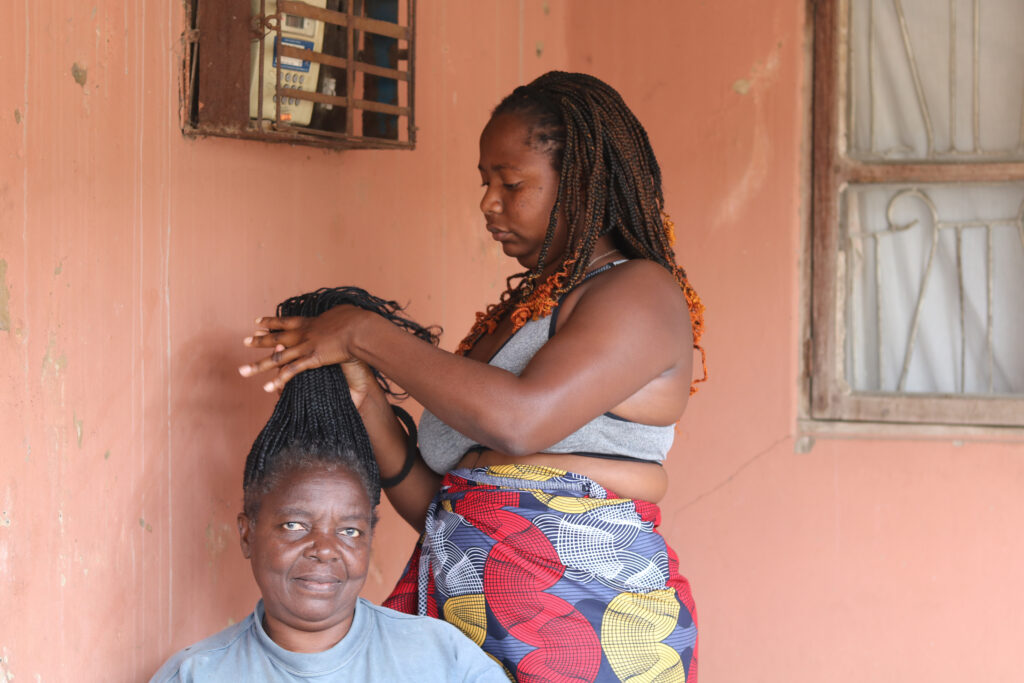 The World Health Organization (WHO) Global Breast Cancer Initiative recommends public education programs to encourage early detection, timely breast diagnosis and comprehensive breast cancer management.
Jhpiego's breast cancer work, which is closely aligned with the WHO strategy, prioritizes early cancer detection for better treatment outcomes. Maura McCarthy, Jhpiego's Team Lead for the women's cancers portfolio, says, "Our work starts at the primary level to increase community awareness and primary care with high-quality clinical breast exams and to ensure critical linkages to diagnostic services."
The health fair in Mozambique that Joana attended is part of a comprehensive HIV project, funded by the U.S. Department of Defense HIV/AIDS Prevention Program, that serves Mozambique Defense Forces and communities surrounding military sites in 11 provinces. Along with HIV prevention, testing and care and treatment services, the project provides family planning services and breast and cervical cancer screening. More than 9,500 women have been screened for breast and cervical cancer since the project began in 2019.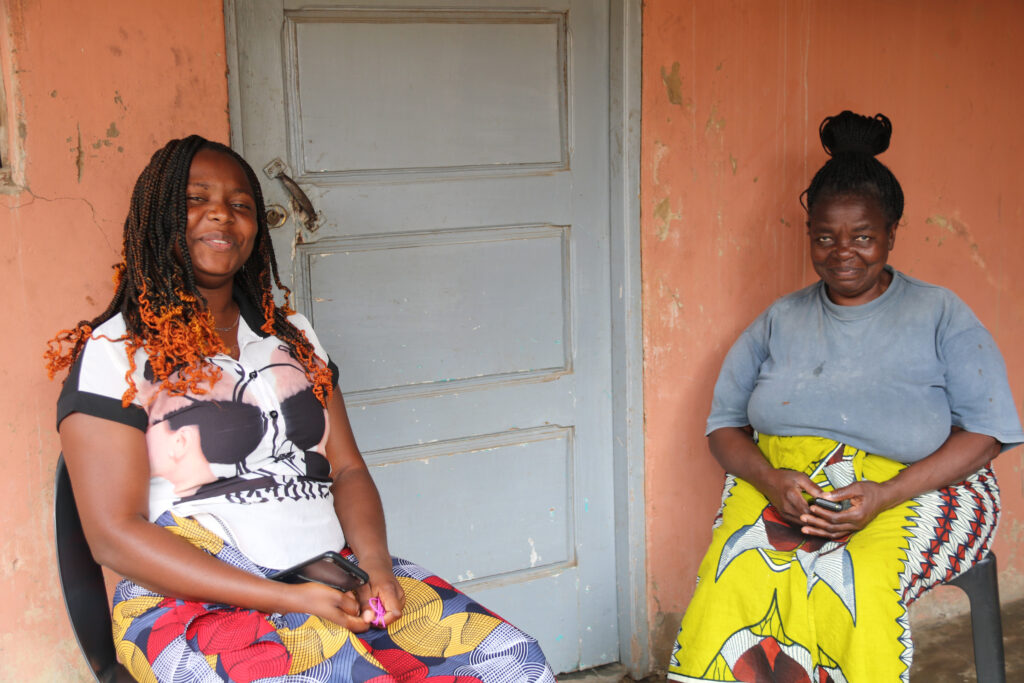 "This is another key tenet of Jhpiego's approach," says Maura. "We integrate clinical breast exams into other primary care visits related to maternal and child health, family planning and, always, always, with cervical cancer screening visits. We have tested and refined this approach across several countries, such as Tanzania and Botswana, and are now implementing it in India, Mozambique and Ghana."
Dr. Kumar adds, "Even after being detected with a suspected lump, we know it is hard for women, on many counts, to travel long distances repeatedly for diagnosis and treatment. Therefore, we are making efforts to bring advanced services closer to where they live, using innovations like AI-based ultrasounds and molecular diagnostics at the district level. We are ensuring that women have access to multiple forms of treatment and establishing strong patient navigation pathways that would provide them with support to complete their treatment journey. Through our partnerships, we are creating diverse investment opportunities and generating the evidence needed for scalability."
When Joana reached José Macamo Hospital, the doctor determined that her left breast showed signs of ulceration and suggested removing all the affected parts and offered reconstruction surgery. Joana consented. The doctors performed her surgery in May. Today, Joana is continuing her treatment but has found strength in her recovery. "I feel like a happy woman, a complete woman. Today, I can say that I have regained my youth because I haven't felt this way in a long time. A health fair gave me back my life," she says, with a smile.
Dr. Somesh Kumar, a Sr. Technical Director in Jhpiego's Innovations office and India Country Director, provided a technical review of this article.
Manuel Jesus Joaquim is Senior Communications Advisor in Jhpiego's Mozambique office; he contributed reporting and photos. Indrani Kashyap is Associate Director of Regional Communications and is based in India.
Jhpiego believes that when women are healthy, families and communities are strong. We won't rest until all women and their families—no matter where they live—can access the health care they need to pursue happy and productive lives.
Donate now!