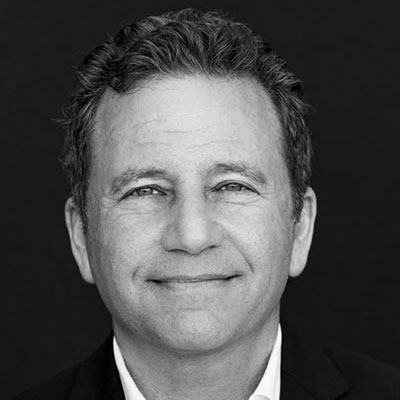 Donald A. Kurz
Board Chair and CEO, Omelet LLC

Mr. Kurz has over 30 years experience in strategy, finance, marketing and public company leadership. Don is currently the Board Chair and CEO of Omelet LLC, a fast growing, pioneering firm operating at the convergence of marketing, media, entertainment and technology.
Mr. Kurz had been a Managing Director at leading West Coast investment banking company Diamond Capital Advisors, where he provided strategic advisory services to the media, entertainment, marketing and financial services industries. Don was previously Managing Member and CEO of Artemis Capital Partners, LLC, an innovative hedge fund organization he co-founded in 2006.
From 1990-2005 Mr. Kurz led and was the largest common shareholder of EMAK Worldwide, Inc. (Equity Marketing), a global NASDAQ national market traded company that provided Fortune 1000 clients with a variety of measurable, integrated marketing solutions that positively affect consumer behavior. Don was Chairman and CEO between 1999 and 2005; from 1990-1999 he had been President and Co-CEO.
Prior to EMAK, Mr. Kurz spent 10 years as a management consultant with Coopers and Lybrand (now PriceWaterhouseCoopers) and Cresap McCormick and Paget/Towers Perrin (now Willis Towers Watson), where he was elected a senior partner and managed the New York office. His consulting specialties included strategy, organization planning and operations improvement for industries including financial services, consumer products, media, telecommunications, among others.
Mr. Kurz is currently an Emeritus Trustee of The Johns Hopkins University, having served 12 years as a Trustee. Don is also a member of the Executive Committee of the Krieger School of Arts and Sciences Advisory Council at Johns Hopkins. He is also a board member of A Better LA, an organization dedicated to reducing gang violence. Don has served as an adjunct professor or guest lecturer on various topics at Johns Hopkins, Columbia University Graduate School of Business, the Andersen School of Management at UCLA and the Young Presidents Organization. He has been active as a donor, fundraiser and guest teacher with Teach for America and has been active as a donor and advisor to Project Angel Food in Los Angeles.
Don received an MBA from Columbia University Graduate School of Business and a B.A. from The Johns Hopkins University, where he was a key member of the NCAA Division 1 national championship lacrosse team.