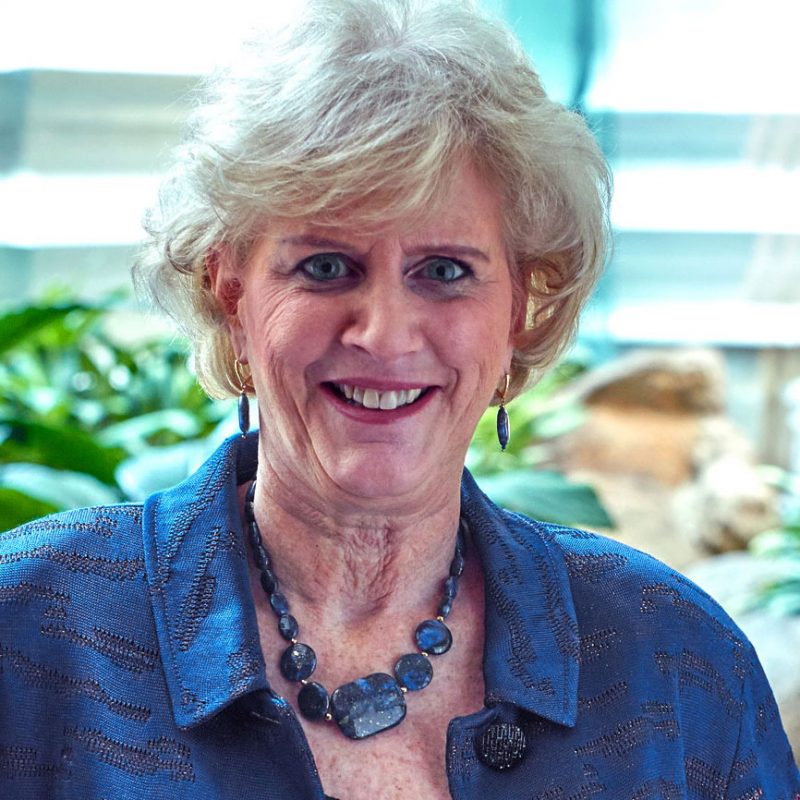 Leslie Mancuso, PhD, RN, FAAN
President and Chief Executive Officer
Dr. Leslie Mancuso is the President and CEO of Jhpiego, an international nonprofit health organization affiliated with Johns Hopkins University. For 50 years and in 155 countries, Jhpiego has worked with frontline health workers to design and implement low-cost innovative solutions to prevent the needless death of women and their families. Since Dr. Mancuso's arrival at Jhpiego in 2002, the organization's budget grew from $5 million to $408 million, and the number of public health programs expanded from 4 to 100. Jhpiego has about 4,000 employees, up from only 188 in 2002, and 90 percent of them are in the field. Dr. Mancuso's vision for Jhpiego is rooted in her belief that the organization must engage in programs that are sustainable, that is, programs that build on the capacity of countries to create a well-prepared network of health care professionals and a strong health system that they can build upon to care for themselves.
Dr. Mancuso, a nurse and an American Academy of Nursing Fellow, is a recognized international business leader with a track record of success in bringing accountability to and navigating changes in the international nonprofit sector. Dr. Mancuso has over 25 years of experience in developing public and private partnerships with organizations such as Bill & Melinda Gates Foundation, Chevron, ExxonMobil, GE Foundation, GlaxoSmithKline, Laerdal Medical, Merck and USAID. Dr. Mancuso was appointed as Jhpiego's President and CEO following a 13-year career with Project HOPE, where she served as Chief Operating Officer and then as Acting CEO.
Dr. Mancuso oversees Jhpiego's longstanding and extensive relationships with: international agencies; foreign governments and ministries of health; nursing, midwifery and medical schools; professional associations; and nongovernmental organizations. She serves on many boards, including: US-ASEAN Business Council, Inc., where she is acting Chair of the Health and Life Science Working Group; Life Science Innovation Forum (LSIF) of the Asia Pacific Economic Cooperation Organization (APEC); and the World Trade Center Institute.
A passionate advocate for the nursing profession, she lends her expertise to the Advisory Council of the Johns Hopkins School of Nursing as well as Sigma Theta Tau International's visionary Global Advisory Panel on the Future of Nursing & Midwifery (GAPFON). GAPFON includes some of the world's most prominent nurse leaders and is tasked with identifying global health care issues, specifically noting those related to a voice and vision for nursing, and developing corresponding solutions to address them effectively.
Dr. Mancuso has also been the recipient of many prestigious business and professional awards, including: Regional Ernst & Young Entrepreneur of the Year Award; Smart CEO BRAVA Business Women Achievement Award; Maryland International Business Leadership Award from the World Trade Center Institute; and Baltimore Daily Record Innovator of the Year Award. She is also an inductee of the Maryland Chamber of Commerce Business Hall of Fame. Under her leadership, Jhpiego has received numerous high-profile awards, including the 2014 United Nations Population Award, 2014 CLASSY Award for Health and Sigma Theta Tau International Archon Award.
Dr. Mancuso received her undergraduate degree in nursing from Southern Connecticut University, an MA in nursing from the University of Pennsylvania School of Nursing, a doctoral degree in Education/Organizational Leadership from the University of Pennsylvania and an Executive Leadership Certificate from the John F. Kennedy School of Government at Harvard University. She holds a joint appointment at the Johns Hopkins University School of Nursing's Department of Community-Public Health and is an Adjunct Professor at the University of Technology, Sydney, Australia.