Eswatini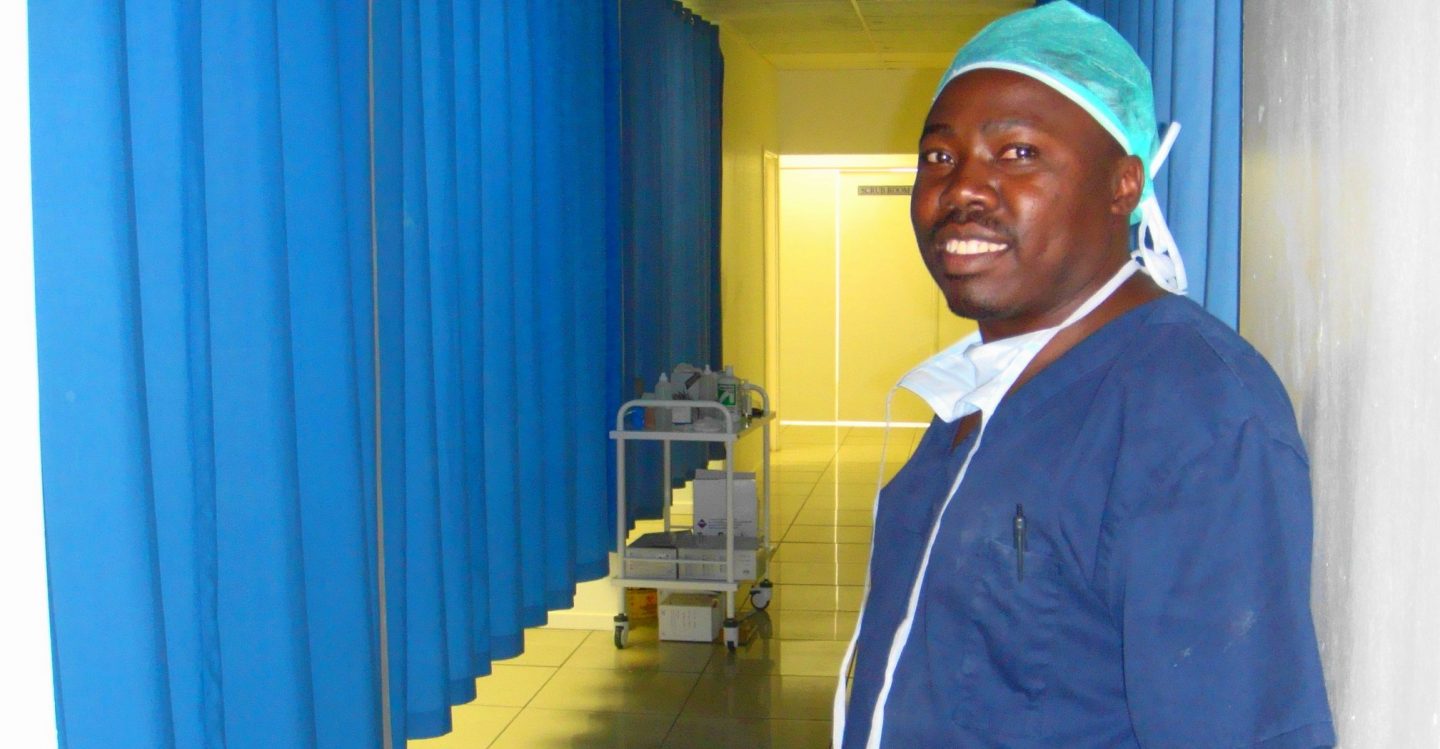 Country Contact
Rajab Kakaire, Project Director
Tel: 268.7653.1565
VMMC IQ Project, eSwatini Office
Fourth Floor, Sibekelo Building 2
Mbabane, Kingdom of Eswatini
Current and Recent Donors
CDC
UNAIDS
USAID
In 2009, Jhpiego joined the fight against HIV/AIDS in Eswatini.
From 2009 to 2011, with funding from USAID and the Bill & Melinda Gates Foundation, Jhpiego led training and quality assurance for scale-up of voluntary medical male circumcision (VMMC) services for HIV prevention. Jhpiego trained Eswatini's first national trainers, who in turn trained more than 100 VMMC providers.
From 2011 to 2012, through the Accelerated Saturation Initiative or Soka Uncobe project, Jhpiego provided clinical oversight for all VMMC services, including quality assurance and clinical training, at eight fixed VMMC sites. Under this project, Jhpiego achieved 84% HIV testing rates, established a comprehensive quality assurance system and ensured all service sites were fully equipped with clinical and support staff.
In 2019, Jhpiego re-initiated VMMC work in Eswatini with funding from the U.S. Centers for Disease Control and Prevention. To date, Jhpiego has supported VMMC services for more than 19,000 men and boys.
Our Work in Eswatini
Strengthening of the Kingdom of Eswatini's Voluntary Medical Male Circumcision Program under PEPFAR
Jhpiego is implementing a five-year project, funded by the U.S. Centers for Disease Control and Prevention (CDC) under the U.S. President's Emergency Plan for AIDS Relief (PEPFAR), to strengthen the country's voluntary medical male circumcision (VMMC) program. Through this project, Jhpiego is providing technical support to the Ministry of Health and other relevant government entities at the national and community levels to: 1) manage and coordinate VMMC delivery; 2) develop and implement a national demand creation strategy for VMMC; 3) provide support to the Ministry of Health and implementing partners to deliver effective, efficient, patient-centered, human-rights-based, high-quality VMMC services; and 4) provide VMMC-related strategic information support to the national programs to produce data for evidence-based decision-making.
Support to Above-the-Line Voluntary Medical Male Circumcision Promotion Activities
At the request of Eswatini's Ministry of Health, the Joint United Nations Programme on HIV/AIDS (UNAIDS) is providing Jhpiego with funds for above-the-line promotional activities such as radio programs, TV talk shows and branding of taxis for VMMC service promotion. These funds support critical VMMC activities not currently covered by funds from the U.S. Centers for Disease Control and Prevention (CDC).
Reaching Impact, Saturation, and Epidemic Control (RISE)
RISE is a five-year global project funded by the U.S. President's Emergency Plan for AIDS Relief (PEPFAR) and the U.S. Agency for International Development (USAID). RISE works with countries to achieve a shared vision of attaining and maintaining epidemic control, with stronger local partners capable of managing and achieving results through sustainable, self-reliant and resilient health systems by 2024. RISE's contributions to this work will lead to fewer new HIV infections, decreased HIV-related morbidity and mortality, and increased quality of life for people living with HIV. With USAID PEPFAR investments, RISE supports countries to achieve and maintain epidemic control by providing strategic technical assistance and direct service delivery to improve HIV prevention, case finding, treatment programming and viral load suppression. The primary objectives of the RISE project are to: 1) attain and maintain HIV epidemic control among at-risk adult men, women and priority populations; 2) attain and maintain HIV epidemic control among key populations; 3) strengthen health systems including improved program management, health information systems, human resources for health and financial systems to ensure attainment and maintenance of epidemic control; and 4) support the transition of direct funding and implementation to capable local partners to meet the PEPFAR goal of 70% of funding to local partners by 2020. The project is led by Jhpiego with the following partners: ICAP at Columbia University, Management Sciences for Health, Anova, BAO Systems, Johns Hopkins University Center for Public Health and Human Rights and Mann Global Health. RISE is currently active in several countries, including Eswatini.
In Eswatini, RISE is conducting a study of human papillomavirus (HPV) vaccines. This study is titled "A multi-site, open-label non-inferiority study to assess immunogenicity of two doses of the nonavalent HPV vaccine among children, adolescents and young women living with HIV versus three doses of HPV vaccine among HIV uninfected young women in Eswatini." Led by RISE consortium partner ICAP at Columbia University, the study will conclude in early fiscal year 2023.
Country Contact
Rajab Kakaire, Project Director
Tel: 268.7653.1565
VMMC IQ Project, eSwatini Office
Fourth Floor, Sibekelo Building 2
Mbabane, Kingdom of Eswatini
Current and Recent Donors
CDC
UNAIDS
USAID