Growing up in Afghanistan, Samia Ehsas became a refugee in her own country at age seven. She lived in internally displaced persons (IDP) camps, her schooling often interrupted, and—at 14—was married off to a man four times her age. To safeguard her children, she aspired to be a midwife with an income of her own. Hers is an extraordinary story, a journey to self-reliance.
I was born into an educated family in Afghanistan and was the eldest of six sisters and two brothers. My father held a senior position in the Afghan military and my mother was a midwife. I was a bright student and loved school. I enjoyed being a leader."

Samia Ehsas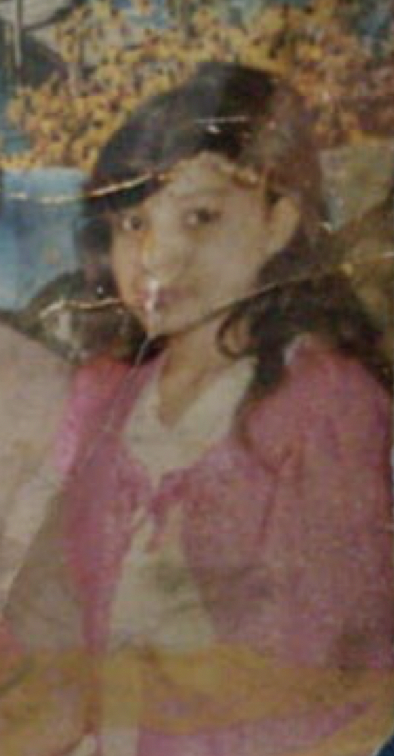 When Samia was just a girl, however, the country's escalating conflict forced her family to flee Kabul to an IDP camp in Jalalabad. Though life in the camp was incredibly hard, Samia looks back at that time as personally defining.
"When people understood that my mother was a midwife and could help the residents of the camp with (improving) maternal and child health, they started respecting her. Because of the service my mother provided at the camp, we got a room near the clinic and our family's living situation improved," she says. "As a small girl, this had a huge impact on me. I decided to become a midwife when I grew up. I wasn't sure how I would do it, as our poor financial situation always threatened my education. But I now had a dream and a burning desire to see it fulfilled."
After four years at the IDP camp, Samia's family returned to Kabul, but their financial situation worsened. "Neither of my parents had jobs and we were many mouths to feed. Much against my mother's will, my father arranged for my marriage to a 50-year-old man in exchange for money."
Married life meant moving to her new husband's faraway village, as well, where Samia joined his first wife and their children and grandchildren—all now living in the same house.
"It was very difficult for me. To survive, I often imagined that I was going through an out of body experience, as though it was not happening to me, but to someone else," she says. "Soon, I became a mother to three children. I knew that to survive and give a life to my children, I needed to become financially independent."
After seven long years, an opportunity presented itself. The village needed a midwife. Samia was the most educated woman in that village and was chosen to enroll in a community midwifery education (CME) program.
"It was like a ray of sunshine in the darkness. I shifted to Ghazni city with my children and began my education," she says. "I felt like a 15-year-old when I was studying: young, energetic and motivated. I saw this as the best opportunity to improve my life and that of my children, so I was very focused and I worked very hard."
"Completing the CME course opened many doors for me," she says. "I started working at Askar Kut Community Health Center (CHC) as a midwife along with teaching at a private midwifery institute. During my tenure, I was able to increase births at this CHC from zero to 30 per month."
Opportunity knocked again when Samia joined Jhpiego in 2016 as a midwifery provincial officer for the Helping Mothers and Children Thrive (HEMAYAT) project. Her life is in Kabul now, where she is Jhpiego's coordinator for the Afghan Midwifery and Nursing Council and Afghan Midwifery Association—and the association's treasurer.

Her children—three teenage sons and a seven-year-old daughter—are also thriving. All are receiving good educations, including her eldest, who is in university.
"I wish a better life than mine for my children," she says, "and for my daughter, may she never have to face the same problems I experienced in my childhood."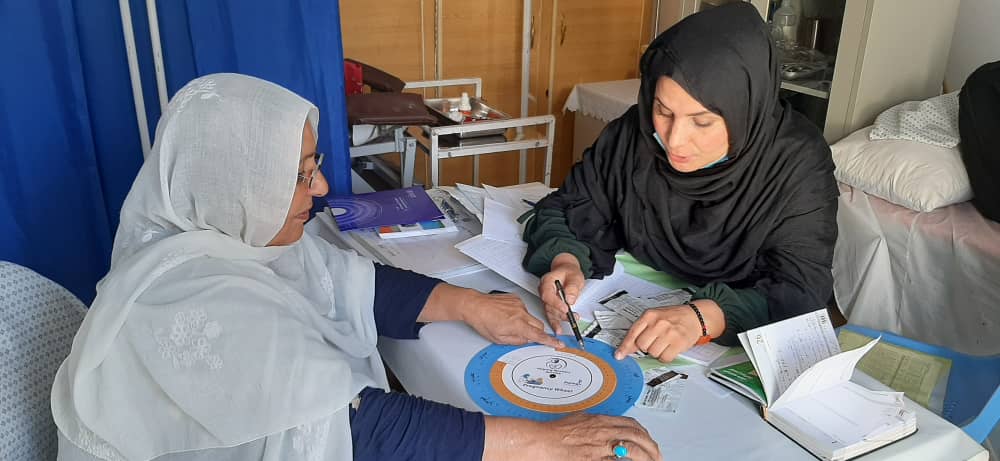 Samia has become a role model and an inspiration for women back in her village. Midwifery offered her a meaningful profession serving women and families, and provided her the independence she craved. "I tell them that it is for every person to use the challenge, the difficulties as an opportunity," she says. "All the problems I experienced in life, led me to strive harder and made me more resilient. Through all my difficulties, I focused on my dreams and never let them go."
Indrani Kashyak is Jhpiego's communications specialist for Asia Region.
Zahra Mirzaei is the midwifery and nursing team leader, Jhpiego Afghanistan.
---
Jhpiego believes that when women are healthy, families and communities are strong. We won't rest until all women and their families—no matter where they live—can access the health care they need to pursue happy and productive lives.
Donate now!