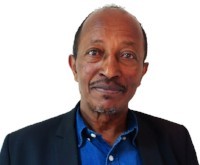 Dear Esteemed Readers,
As the end of 2018 approaches, we, the USAID-funded Strengthening Human Resources for Health Project team, are taking the time to reflect and wind down our activities of nearly 7 years. To summarize some of our work and achievements, we have prepared program learning documents. In this edition, we are sharing the learning document on midwifery and have included a message from one of our partners, the Ethiopian Midwives Association.
As usual, we are delighted to share a story about a young anesthesia graduate who received support through the HRH Project and is now giving back to society and saving lives.
To learn more about the work related to improving human resources, please read the interview blog by our partner Management Sciences for Health http://www.msh.org/blog/2018/09/07/leading-voices-meet-shelemo-shawula.
In closing, we wish you a very happy holiday and successful New Year in 2019. We appreciate your thoughts and comments.
Dr. Damtew Woldemariam
Chief of Party, HRH Project
Jhpiego believes that when women are healthy, families and communities are strong. We won't rest until all women and their families—no matter where they live—can access the health care they need to pursue happy and productive lives.
Donate now!