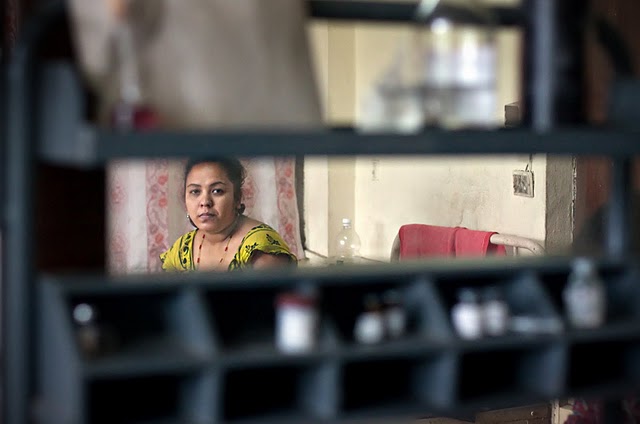 Having just completed an autopsy on a 12-year-old who died by suicide—his team's third case in the past two weeks of girls and young women who took their own lives—physician Sandeep Okheda is upset.
It's abundantly clear to the medical superintendent at Bajhang District Hospital that there is a serious problem in rural Sudurpashchim Pradesh in western Nepal, on the Tibetan border.
"We are having a [difficult] time here," says Okheda, who oversees the hospital's one-stop crisis management center (OCMC), which provides health services, basic counseling, legal aid, psychosocial counseling services and appropriate referrals for survivors of gender-based violence (GBV).
At Achham District Hospital, a 10-hour drive from Bajhang, nurse-in-charge Ganga Buda Magar offers disturbing and relevant context, reporting that three rapes occurred in that area in just one week in June.
"This lockdown has promoted and perpetuated an environment of violence," observes Okheda.
Unfortunately, rural Nepal's alarming increase in GBV amid the pandemic is hardly unique. As reported in a new brief by the United Nations Development Programme, "Preexisting toxic social norms and gender inequalities, economic and social stress caused by the pandemic, coupled with restricted movement and social isolation measures, have led to an exponential increase in GBV."
The inability of survivors to access help in the midst of the lockdown only exacerbates the situation, Magar says.
"Ours is a mountainous area," she says. "The women here are not very educated or economically independent. Public transport is unavailable due to the lockdown, and many don't have the money for private transportation to come to the OCMC."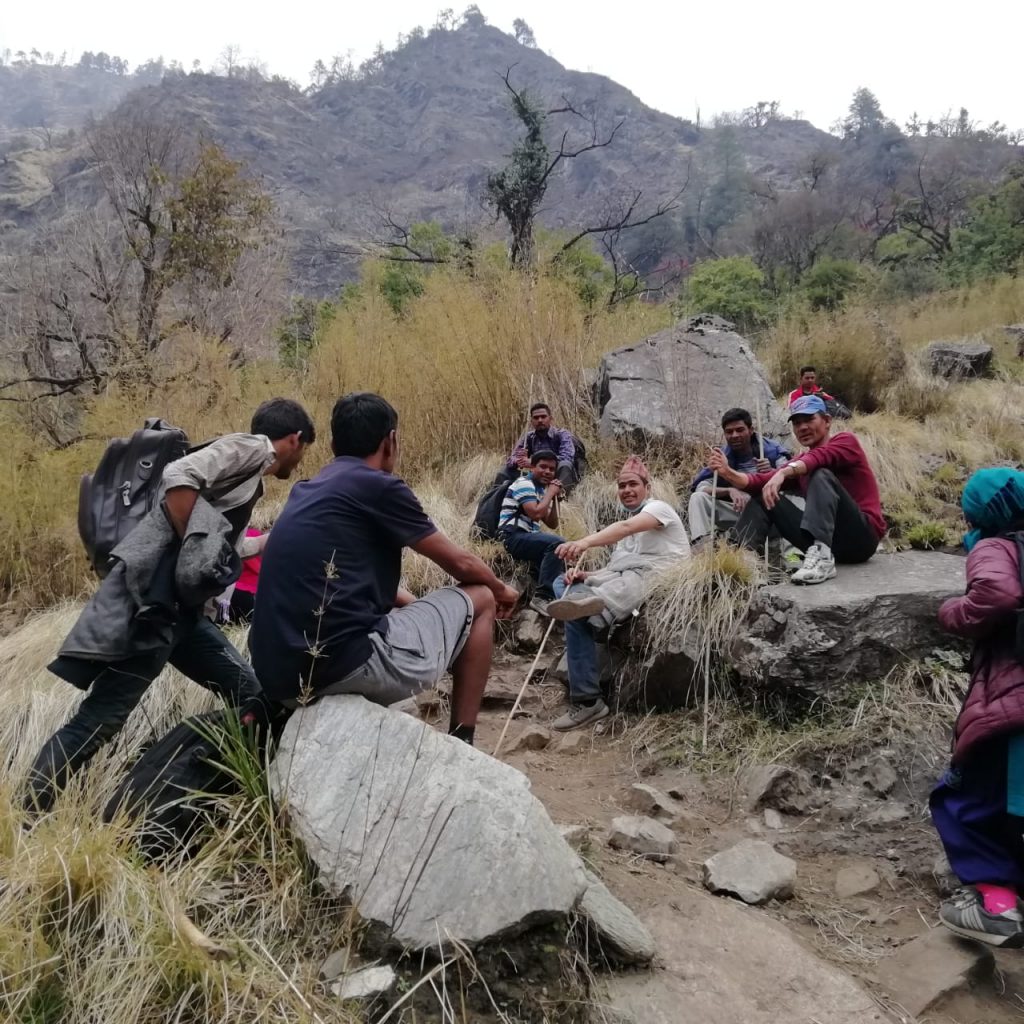 The fact that survivors often live in the same house as their perpetrators only complicates an already grim situation, adds the nurse, who, along with Okheda, learned from Jhpiego about how to confront GBV.
Since 2014, Jhpiego has been working with the Government of Nepal to strengthen the country's health response to GBV. Jhpiego supported Nepal's Ministry of Health and Population to develop the first clinical protocol on GBV in 2014–2015. The country team then worked with the National Health Training Center, Department of Health Services, to develop a comprehensive training package in 2016 on health response to GBV and helped implement it.
With financial support from the Royal Norwegian Embassy and in coordination with the United Nations Population Fund, Jhpiego currently is working in Achham, Bajura, Bajhang and Baitadi districts, providing technical support to OCMCs and other select health facilities so staff can confidently and competently address new GBV concerns.
One hurdle involved reaching survivors unable to visit OCMCs due to the lockdown. Another included providing lifesaving care and support to GBV survivors who traveled to health facilities, only to encounter staff overburdened by COVID-19 cases.
In response, Jhpiego developed supplementary guidelines for OCMCs and trained providers on them, as well as updated referral pathways. The organization led four comprehensive training sessions using virtual platforms to interact with OCMC health workers and female community health volunteers with access to GBV survivors.
Importantly, the training addressed health care providers' concerns about their workplaces becoming hubs of infection transmission.
"Before the training, we did not know what to do if we would encounter a client who presented with symptoms of COVID-19," Magar says. "We were very worried about how to handle such cases and keep ourselves protected as well."
The first sessions focused on the novel coronavirus and its modes of transmission, and an orientation about World Health Organization-recommended infection prevention and control strategies, including the proper use of personal protective equipment. Subsequent sessions included how to identify and manage GBV survivors with suspected or confirmed COVID-19 and outlined areas beyond the clinic to support GBV survivors. Health care providers also learned how to identify and handle their own stress.
To reach GBV survivors unable to access OCMCs, Jhpiego trained female community health volunteers and other care providers at local health posts on how to identify and speak to GBV survivors in their neighborhoods, and refer them, if need be, to local health facilities or OCMCs. Their messages are amplified by posters, pamphlets and local radio stations that broadcast the phone numbers of health care workers and police.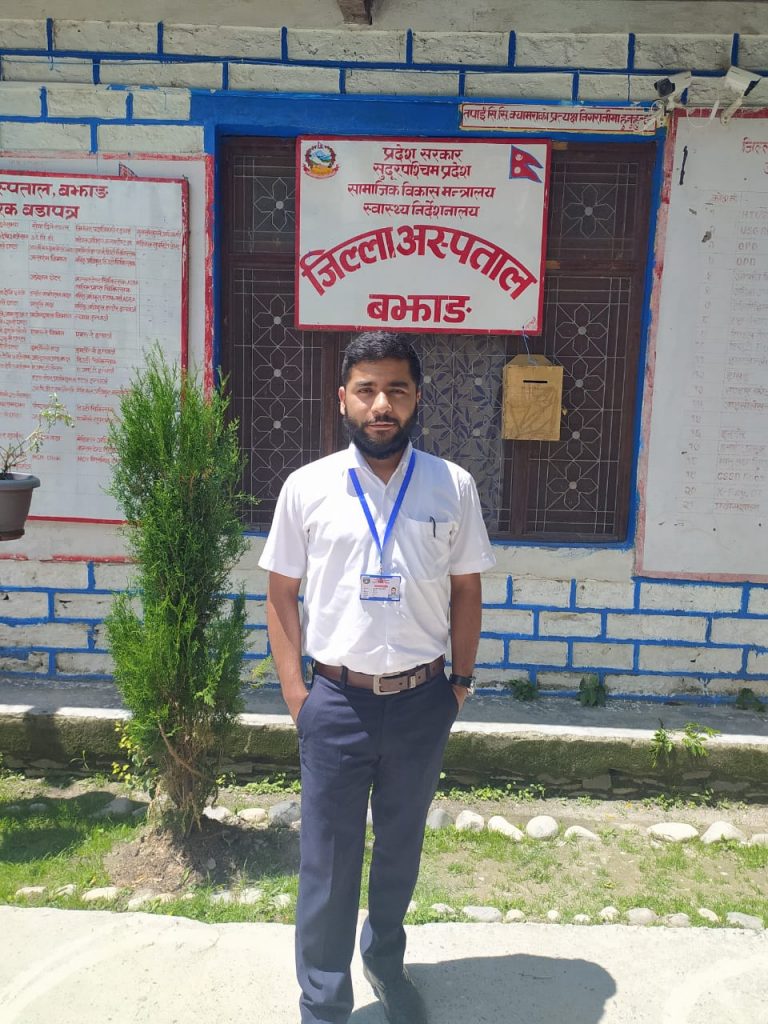 Okheda says the Jhpiego training "has given us the right knowledge to identify the survivors and to give them treatment and services, even to those who might be suspected or confirmed with COVID-19. [Prior] trainings on COVID-19 did not focus on GBV survivors. But Jhpiego helped us go further in helping GBV survivors get the services they need and also protecting them from COVID-19."
Even as the pandemic stokes new fears for GBV survivors, Okheda says he aims to help them face whatever it is that causes them to hide their problems: "Is it because of lack of health care or lack of respect from their family, or is it because they are not financially independent or are uneducated? I feel compelled to work with the survivors and help them break out of that chain of fear."
Indrani Kashyap is Jhpiego's Asia region communications specialist. Dr. Roshani Amatya, program manager for Jhpiego Nepal, contributed to this story.
Jhpiego believes that when women are healthy, families and communities are strong. We won't rest until all women and their families—no matter where they live—can access the health care they need to pursue happy and productive lives.
Donate now!