Dr. Doris Mbithi, one of just three obstetrician-gynecologist surgeons serving the entirety of Kenya's Makueni County, was on her way to a morning meeting at the Mother and Child Hospital, the maternity section of the county's largest referral facility, when she was alerted about an incoming patient. The woman, several weeks post-delivery, was bleeding profusely.
I thought, let me just pass by the labor ward and see the patient, then go for the meeting."

Dr. Mbithi
Dr. Mbithi encountered a 40-year-old new mother who was hemorrhaging after a cesarean section, performed elsewhere by a medical officer, as is common throughout Kenya, where specialists are few in number. Makueni County Referral Hospital averages 300 deliveries every month, and about a third of them require cesarean section.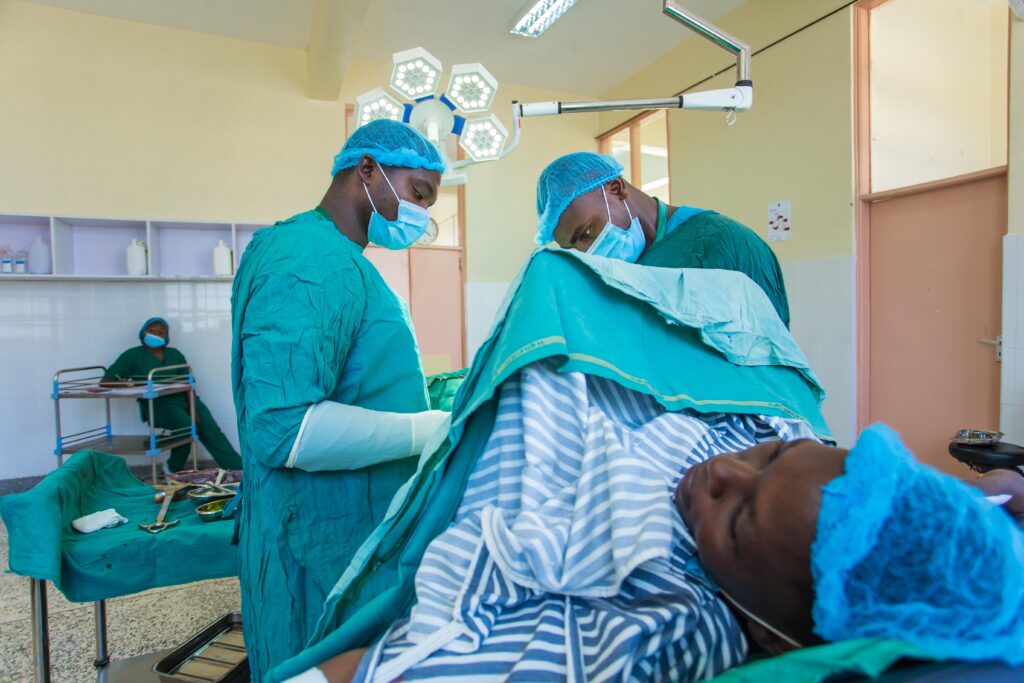 Dr. Mbithi's examination found blood clots in the woman's uterus. She promptly treated her and then prescribed medication.
Before long, however, the woman started bleeding again.
"Her condition was deteriorating very fast," Dr. Mbithi says, "so we had to take the patient to (the operating) theater."
With Mother and Child's operating theater situated next to the labor ward, there was no delay. Dr. Mbithi knew she could count on a capable team who had embraced a new strategy known as Obstetric Safe Surgery, or OSS.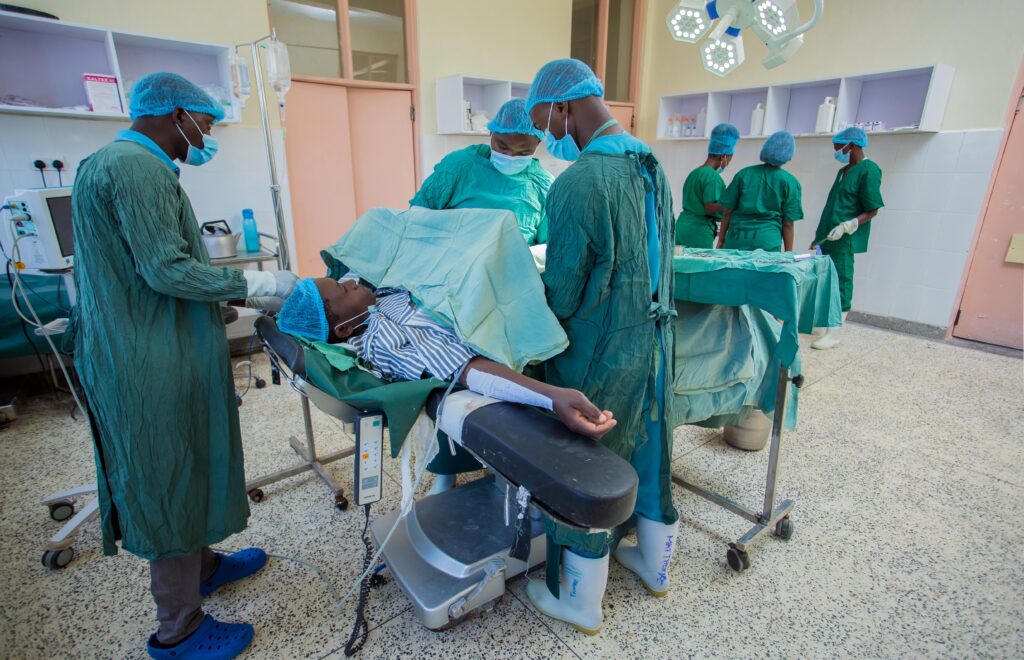 Using the World Health Organization's Surgical Safety Checklist and adhering to infection prevention measures—two of the behind-the-scenes reasons why this county referral hospital is in the spotlight across Kenya as well as internationally—the team quickly and competently set to work.
An enthusiastic commitment to lifesaving and cost-effective surgical strategies drives the obstetricians, anesthetists, medical officers, nurses and midwives whose team approach to patient care has transformed this operating theater—and beyond, says Dr. Daisy Ruto, an ob-gyn and technical director for Jhpiego in Kenya who oversaw the OSS project.
"It actually led to [others] saying, 'Yes, this is something that we would want to adopt. It is something doable and we are willing to further this,'" Dr. Ruto says, referring to government officials and medical professionals from other counties who visited Mother and Child Hospital, all curious to learn from and eager to emulate the Makueni model.
Just prior to the COVID-19 pandemic, Jhpiego began partnering on OSS at Mother and Child and four other facilities. The strategy's success prompted Makueni County to fund its expansion countywide. OSS is now in all 10 facilities where cesarean sections are performed.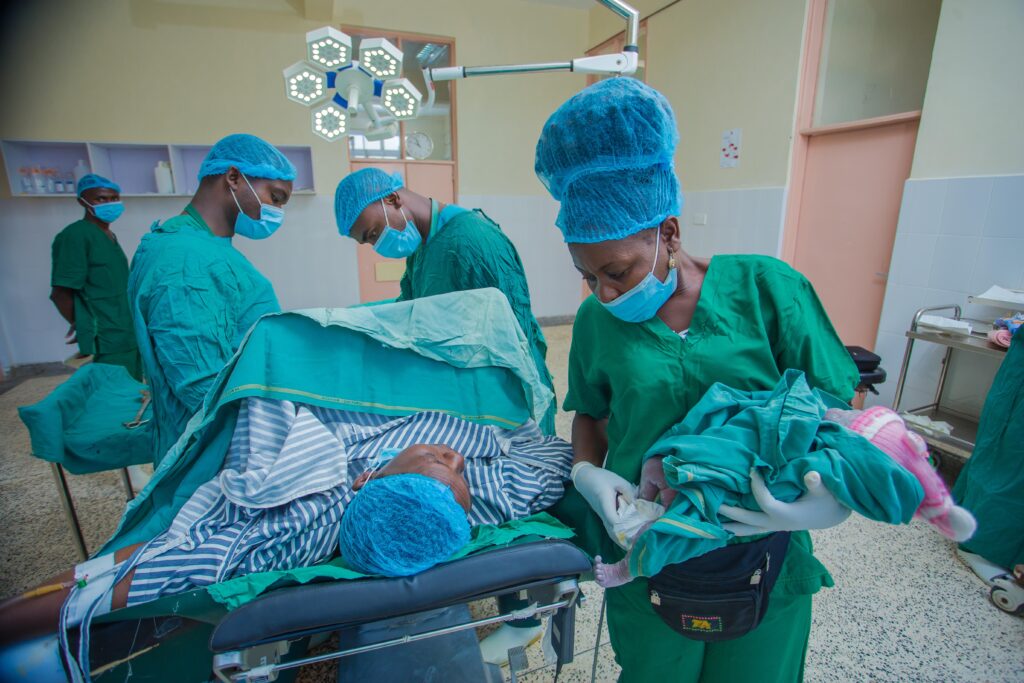 Back inside the operating theater at the Mother and Child Hospital, Dr. Mbithi traced her patient's bleeding to a uterus that would not contract. She then performed an emergency surgery to remove the uterus while leaving the cervix intact.
Once the woman was resting in the post-anesthesia recovery unit, Dr. Mbithi set out to resume her daily schedule. Within 30 minutes, another call summoned her back to the operating theater. Her patient was bleeding again and required a full hysterectomy.
"Within five days, she was fit for discharge.

Dr. Mbithi
Dr. Mbithi attributes the good outcome to the availability of functioning monitors and blood products, both of which are often lacking, and a spirit of teamwork by a well-trained, enthusiastic surgical team.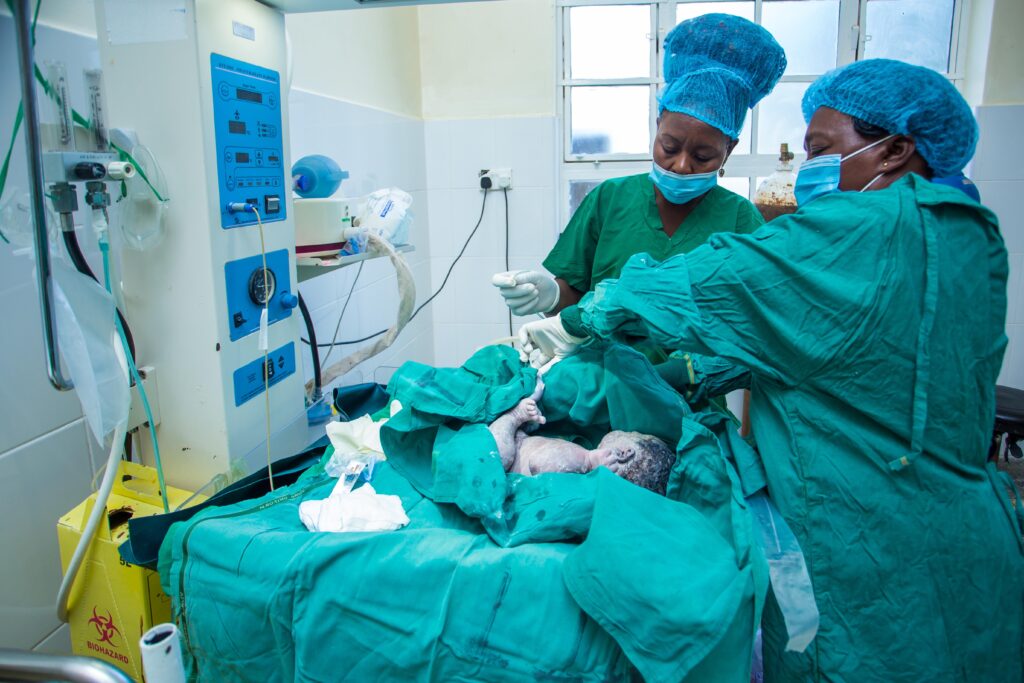 As the number of medical officers able to confidently handle complications has increased, the number of patients who need emergency surgery for bleeding after cesarean section—a major contributor to maternal death in Kenya—has decreased, Dr. Mbithi observes.
As teams follow Jhpiego Safe Surgery's infection prevention approach and adapt World Health Organization recommendations on antibiotics to prevent infection for women undergoing cesarean section, they have reduced the use of prophylactic antibiotics by 60 percent, and surgical site infections by 50 percent.
Dr. John E. Varallo, former global director of Jhpiego's Safe Surgery program who now works for the Global Surgery Foundation, credits the success of OSS in Makueni County to "an incredible team of specialists and non-specialists, of mentors and mentees, who have embraced evidence-based best practices, patient safety, teamwork and communication."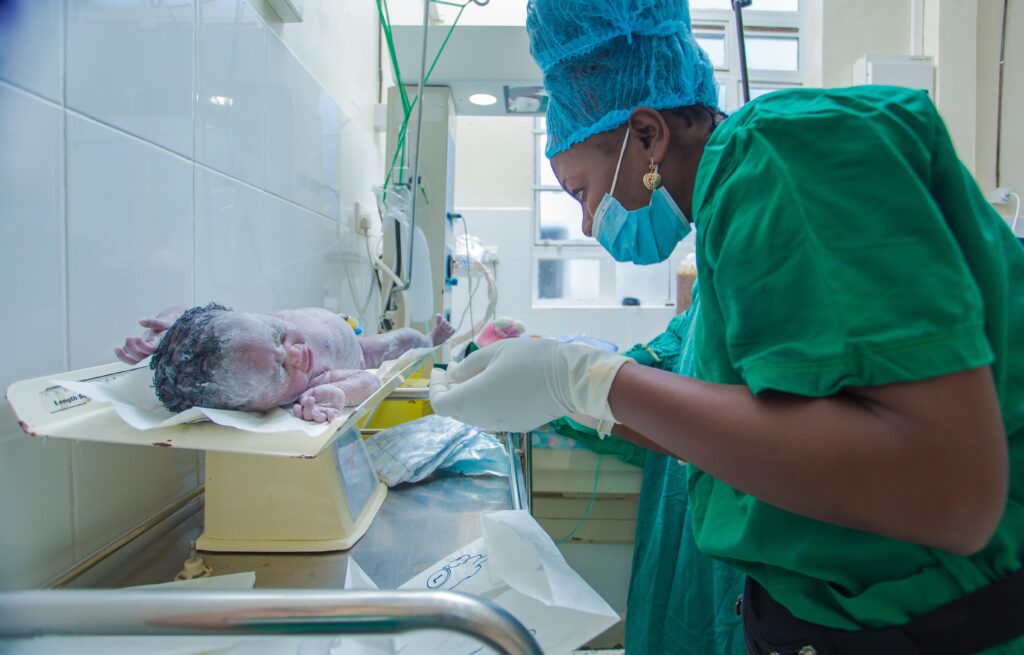 There's no disputing a direct cause and effect, he says, between use of the OSS approach with its emphasis on participatory decision-making, and improved maternal and newborn outcomes following cesarean section, including a significant reduction in life-threatening surgical infections among women.
The OSS approach is built on Jhpiego's decade-long experience and work in strengthening both technical and nontechnical skills—communication and teamwork—and improving access and quality of health care, says Dr. Tigistu Adamu Ashengo, Jhpiego's Chief Medical Officer.  
If other surgical teams can incorporate the lessons of Makueni County into their clinical practice, we can move closer to ensuring patients, wherever they live, receive the right surgical care at the right time."

Dr. Ashengo
Testing the OSS strategy at the county level, and then iterating, improving and adapting is key. The aim is to scale the approach regionally and ultimately disseminate it nationally.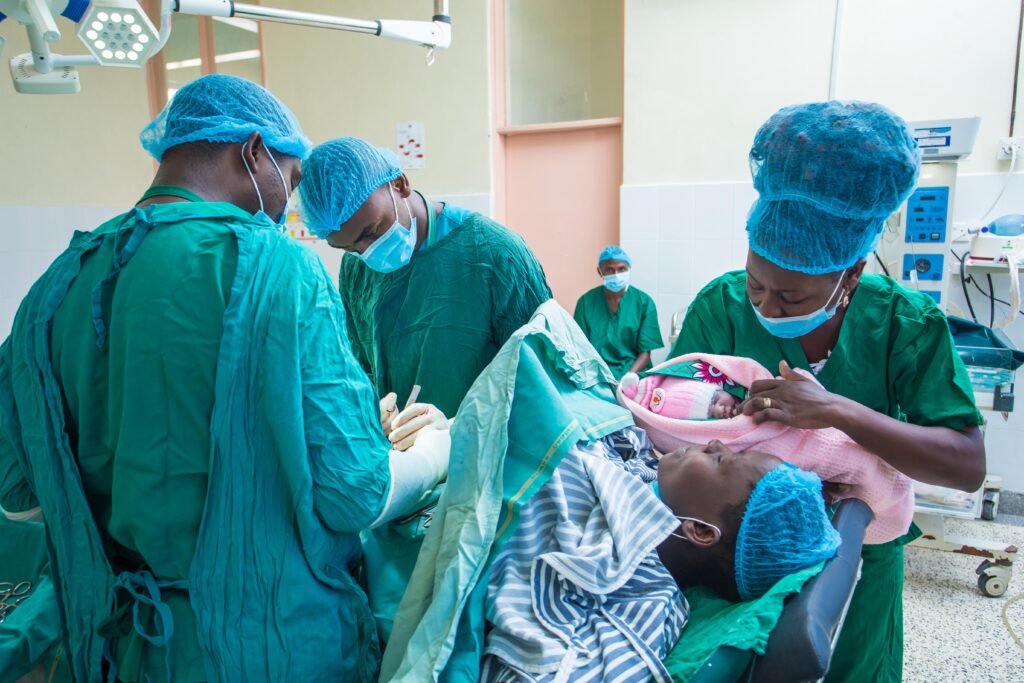 With the OSS foundation in place, five facilities recently instituted Proximie, an interactive, augmented reality tool that "has taken mentorship to a new level," says Dr. Mbithi.
Proximie requires relatively low bandwidth and allows for virtual participation in the operating theater, from scrubbing in and opening up to stitching closed. A number of cameras give close-up views of the surgical site, as well as broader pictures of the team at work.
Dr. Mbithi values Proximie for allowing real-time consultation and instruction during live surgeries, as well as review of skills and discussion of simulations of everything from postpartum hemorrhage to newborn resuscitation.
Before her hospital implemented the Proximie technology, bleeding after cesarean section was a major cause of death among women. "When you train [medical officers] how to handle complications [of cesarean section]—which Proximie and OSS have achieved—you reduce the number of patients with complications, so you would expect mortality to also go down," she says.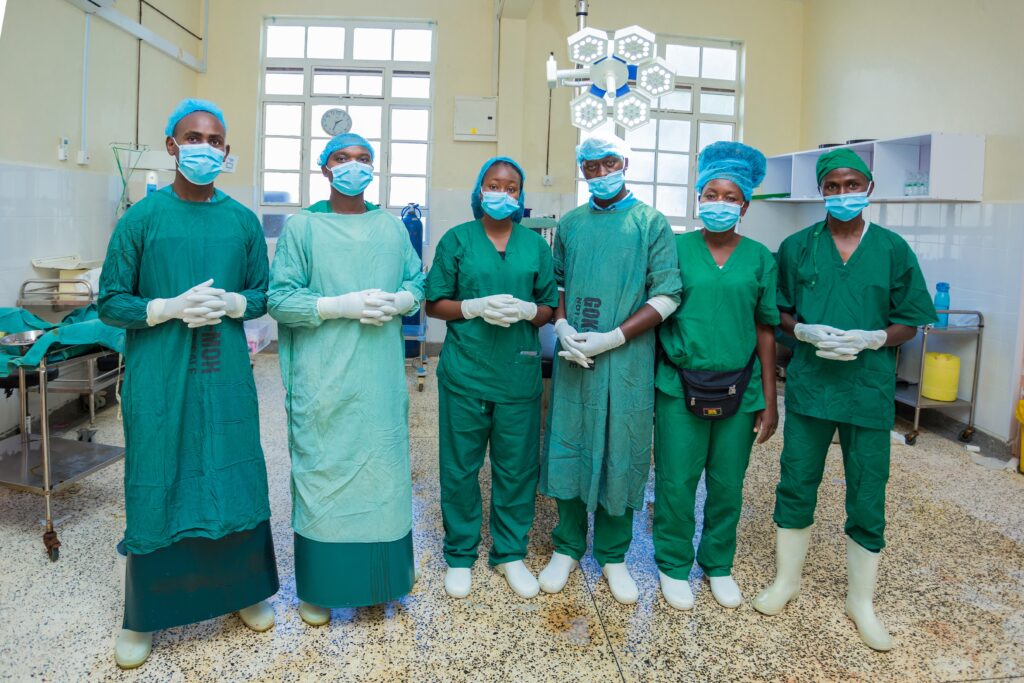 Important for its sustainability, Makueni is now fully funding and managing the OSS initiative, while collaborating with national and subcounty governments, local stakeholders and medical teaching institutions, Dr. Ruto adds.
"Even without (external) financial support," she says, "the program is still quite strong!"
This story was reviewed by Dr. John E. Varallo, MD, MPH, FACOG.
Verah Okeyo, Communications Manager in Jhpiego's Kenya office, contributed to this story.
Jhpiego believes that when women are healthy, families and communities are strong. We won't rest until all women and their families—no matter where they live—can access the health care they need to pursue happy and productive lives.
Donate now!