Get in a Group: A New Way to Empower Moms with Quality Prenatal Care
Sometimes the best things happen in groups—even prenatal care!
We deployed a new model of prenatal care that's showing incredible results. Here's the proof.
Did you know how to check your own blood pressure during pregnancy, to keep an eye out for complications like pre-eclampsia? Ruth and Peter do!
The toddler's face lights up when her father walks in the door after a long day of work. Peter Anmusku picks up his 1-year-old daughter, Naomi, and she curls into him, giggling. The two of them laugh and play. With his daughter on his lap, Peter and his wife, Ruth, share a smile of their own.
The couple are fresh graduates of Jhpiego's group antenatal care (G-ANC) sessions, and the follow-up Healthy Mother, Healthy Baby meetings, which empower moms in similar stages of pregnancy—and sometimes dads like Peter too—with community, health tips, professional care and new skills.
Care to share?
Ruth met Rhoda, a health worker helping to enact this new prenatal care model, at her first visit to the health facility when she was pregnant with Naomi. There, Rhoda explained G-ANC: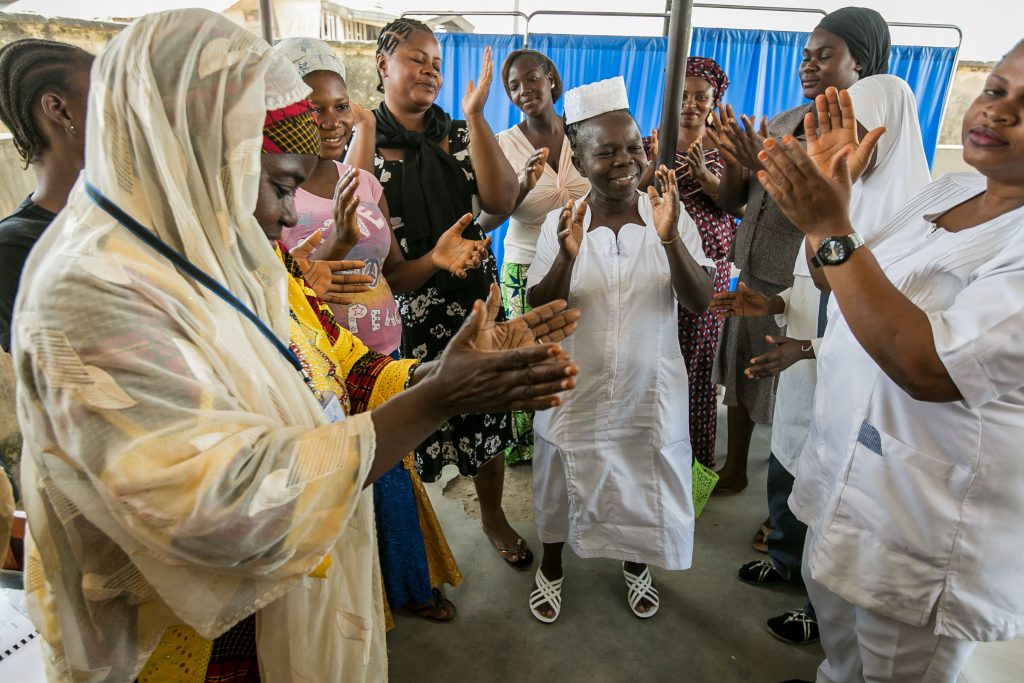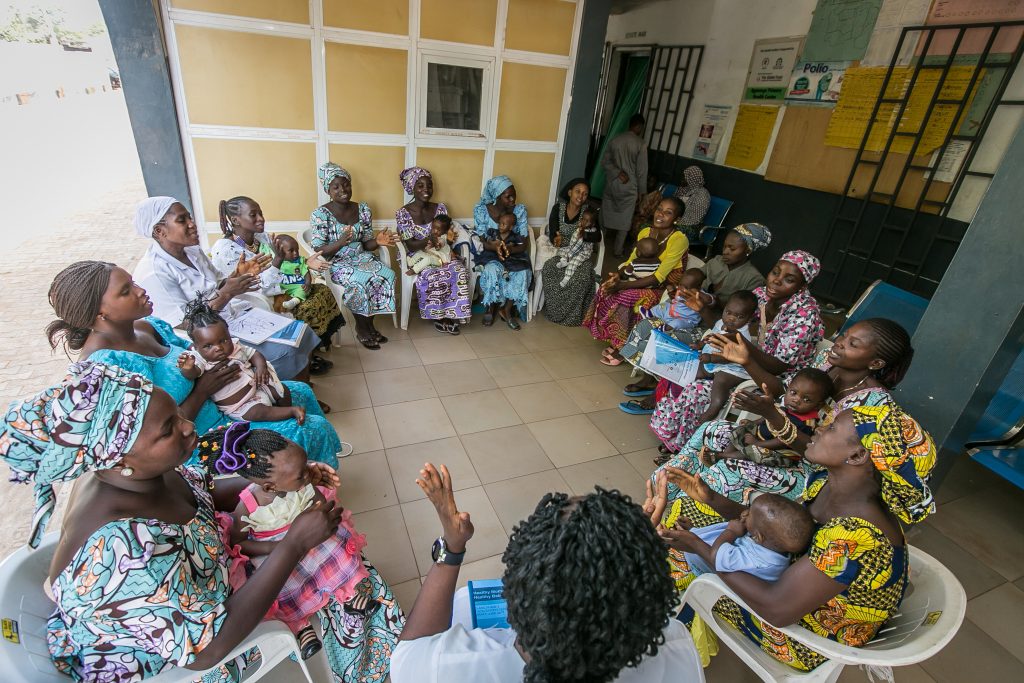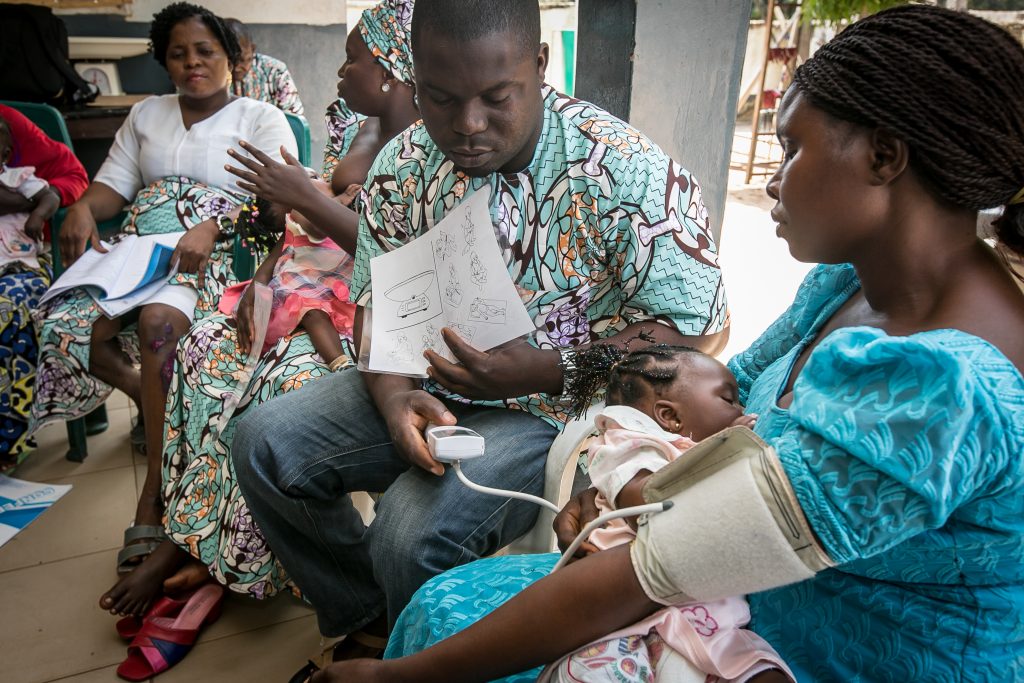 Growing into Parenthood
Together, Ruth and Peter decided that they would try G-ANC. They're glad they did. Together, they learned vital health tips to ensure pregnancy and childbirth were safe, healthy experiences. They both got tested for HIV and put together a savings and transportation plan for delivery.
Ruth delivered Naomi at the same facility, with Rhoda by her side—a trusted companion after so much time together. Childbirth was smooth, and even if it hadn't been, there was plenty of skilled care nearby to handle any complications.

Healthy Mothers, Healthy Babies
A few months after birth, Ruth and baby Naomi together returned to the health facility for more group care. The next four meetings—with the same group of women—empowered new mothers with relevant education and skills related to their newborn's growth and development, from responsive parenting to nutrition, hygiene and activities to stimulate development.
While the new group care that families like Ruth's are receiving is improving health and transforming futures, it also represents a leap forward for the way providers can provide excellent prenatal care. In 2016, Jhpiego began working with the Nasarawa State Ministry of Health and the Kenyan Ministry of Health to implement the first-ever multisite, multicountry study of G-ANC in low- and middle-income countries.
Staff at 10 health facilities in each country were trained by Jhpiego on how to provide G-ANC, equipped with the basic supplies needed and mentored by Jhpiego staff. This experience and care were compared to women receiving regular, individual ANC at 10 other facilities, and results are striking! Women and providers both prefer this new group style of care—women show it by coming for far more ANC visits, and providers have shown it by continuing to offer G-ANC even after completion of the study.
"My hope for my children is that I can take care of them so they can achieve their dreams."

Peter Anmusku