A data-driven USAID project brings lifesaving HIV care to families' doorsteps.
By Charles Wanga
Photos by Moses Adejo and KC Nwakalor
Ibiono Ibom, Nigeria—Udeme Daniel is living healthy with HIV, working side-by-side with her husband, Aniekan, to provide for their eight children. The couple sells palm oil and fufu, a traditional food, in the village of Afaha Ikot Adaha in southeastern Nigeria.
The family's journey to wellness began nearly two years ago, with a knock on their door and the support of Aniebiet Okoro, a case manager from the Reaching Impact, Saturation, and Epidemic Control (RISE) project. Aniebiet was canvassing Udeme's village as part of the RISE project's intensive surge to provide HIV prevention and treatment services in Akwa Ibom and three other states: Cross River, Niger, and Adamawa.
Nigeria has one of the largest HIV epidemics and the highest number of new pediatric infections globally and is home to 1.9 million people living with HIV. Among the country's 36 states, Akwa Ibom has the highest prevalence of HIV (5.5%); women and adolescent girls are the most affected.
Getting tested together
The RISE project is supported by the U.S. President's Emergency Plan for AIDS Relief (PEPFAR), through the U.S. Agency for International Development (USAID). It works with the government of Nigeria and state and local governments to scale up client-centered, HIV services in four states that together account for 30% of all people who are living with HIV but are not on treatment. Led by Jhpiego, in partnership with ICAP at Columbia University, the RISE project brings HIV prevention, case finding, treatment and monitoring of viral load suppression to households. RISE also works with local partners to build capacity and health systems. Its goal is for 95% of people living with HIV in the four surge states to be on antiretroviral therapy (ART) by 2024.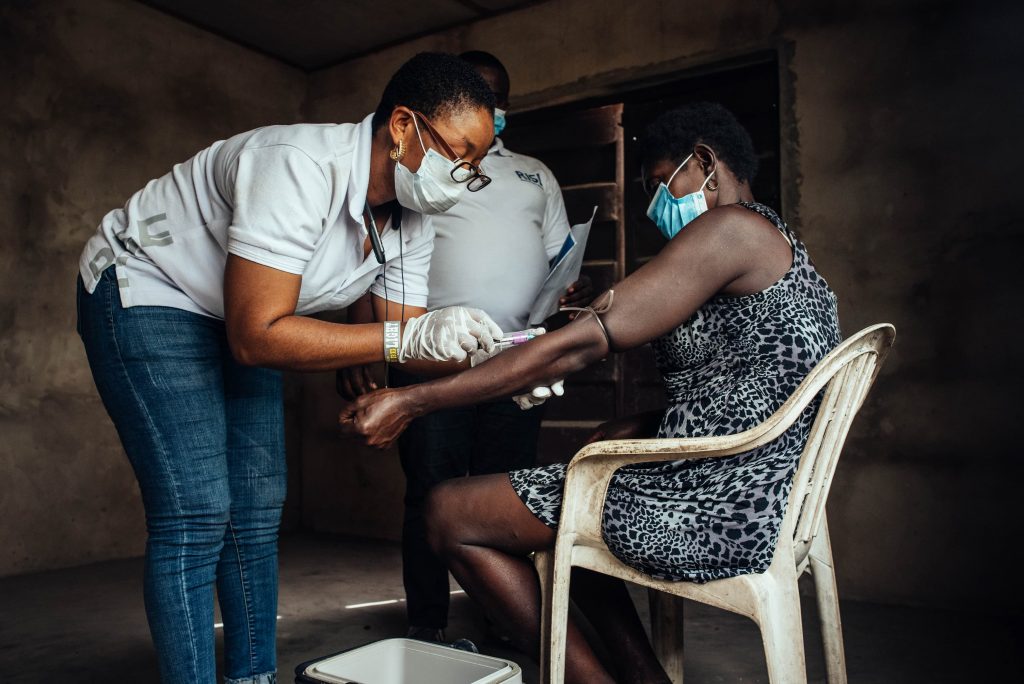 During her visit to Afaha village in July 2020, Aniebiet counseled Udeme on the health reasons to test for HIV. The mother of eight agreed to be screened and learned of her positive result. Aniebiet explained treatment options and linked Udeme to care. Aniebiet also sought Udeme's consent to speak to her husband about the test outcome and convince him to learn his status. Known as index testing, this method identifies people who have been exposed to HIV through their contacts.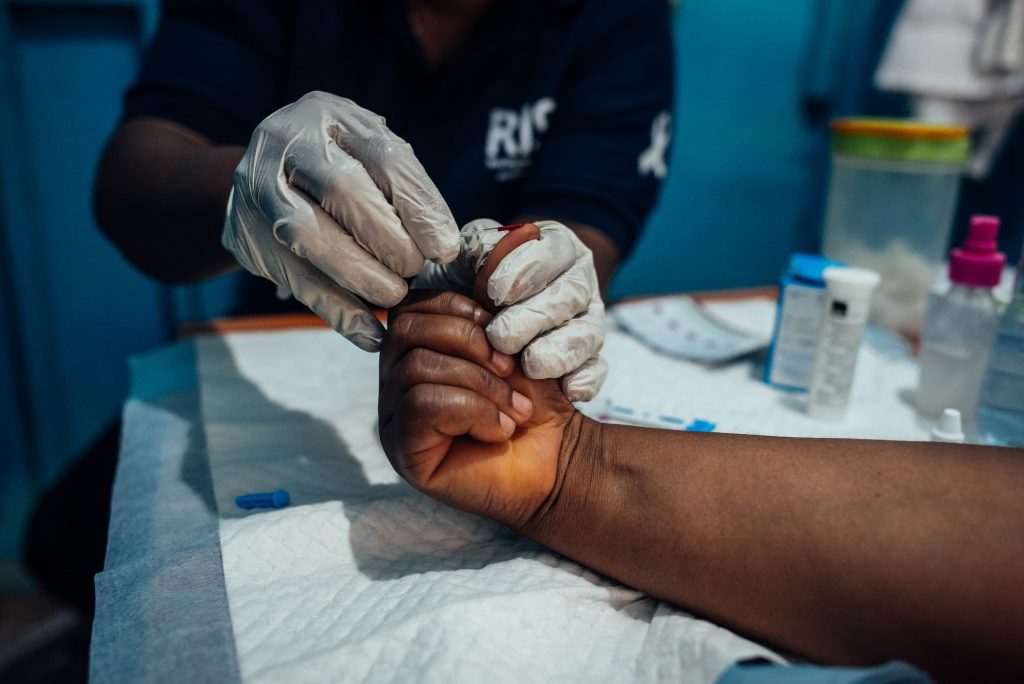 Shocked by the news about his wife, Aniekan at first refused to be tested, saying he had no reason to worry. Aniebiet impressed upon Aniekan the importance of knowing his status and described the ART regimen. If his test result was negative, she explained, he and his wife could remain healthy together. His wife could prevent passing the virus to him by taking medication and never missing a dose; that way, she would achieve and maintain an undetectable viral load, known as U=U, for Undetectable=Untransmissible.
Aniekan took the test, and so did the couple's children.
He learned that his result was negative. He and his wife were sero different, or mixed status, with one partner living with HIV, and the other not. Their children's tests also revealed negative results.
Recognizing the role he could play in his family's health, Aniekan committed to helping Udeme adhere to lifesaving treatment.
"I have never missed my dose," Udeme said. "When I must go to the farm early in the morning, I take my medicine with me."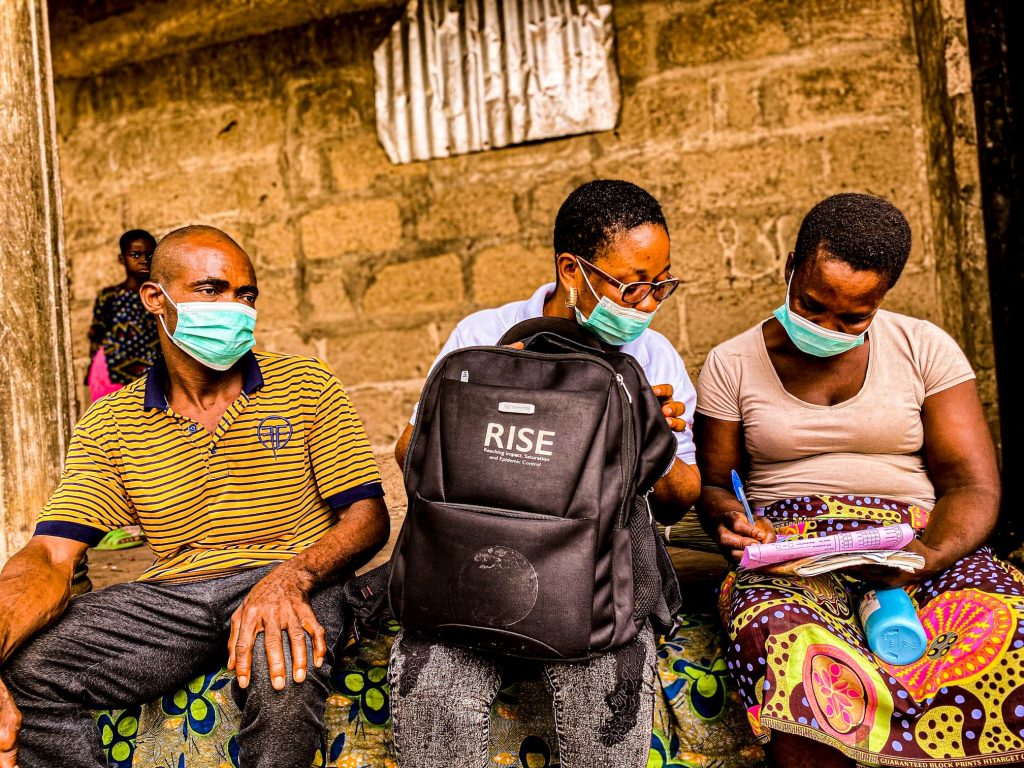 The RISE team began implementing the HIV program in October 2019. By September 2021, 829,000 people in Akwa Ibom, Adamawa, Cross River, and Niger states had been provided with HIV testing services. In the same period, in sites supported by the project, the number of people on ART more than doubled, increasing from 37,592 to 84,407, according to Yemisi Ogundare, RISE Nigeria's Deputy Chief of Party.
A few months after the start of the project, the COVID-19 pandemic and movement restrictions threatened to roll back achievements. The RISE project responded by innovating with decentralized, multi-month drug dispensing, delivering up to three months' worth of HIV medicine to its clients.
"They always bring the medicine here, at home," said Aniekan, who supports his wife to adhere to her ART regimen.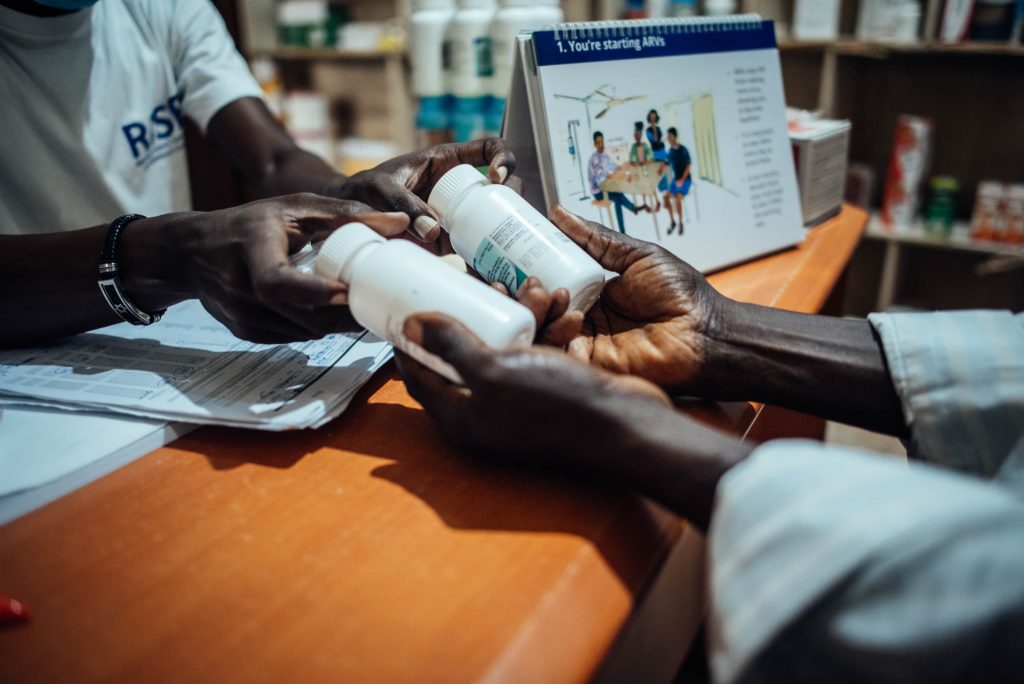 A live data-monitoring system
To maintain progress, the RISE project provides a robust, live data-monitoring system that tracks all services provided to the 80,000-plus people currently on HIV medication. Through a smartphone app and a cloud-based statistical platform, all the important details that health workers would typically record on paper forms at health facilities are captured—including the number of pills dispensed, viral load samples collected, missed appointments, and biometric fingerprinting.
A dashboard indicates where progress is being made and where improvement is needed, said Iboro Gordon, strategic information officer for the RISE team in Akwa Ibom. "We follow the information in real-time," she explained. "We troubleshoot cases to respond in time and offer appropriate service."
"For example, in index testing, all the [sexual] contacts of people who had tested positive, whose results came back HIV negative, are followed and offered oral PrEP," she added, referring to pre-exposure prophylaxis, an antiretroviral-drug prevention regimen for people at substantial risk of getting HIV. Yemisi explained, "That's how data is informing our dual approach—in the community and at health facilities. Whatever innovation we need to do, to ensure we achieve epidemic control, we make it a priority."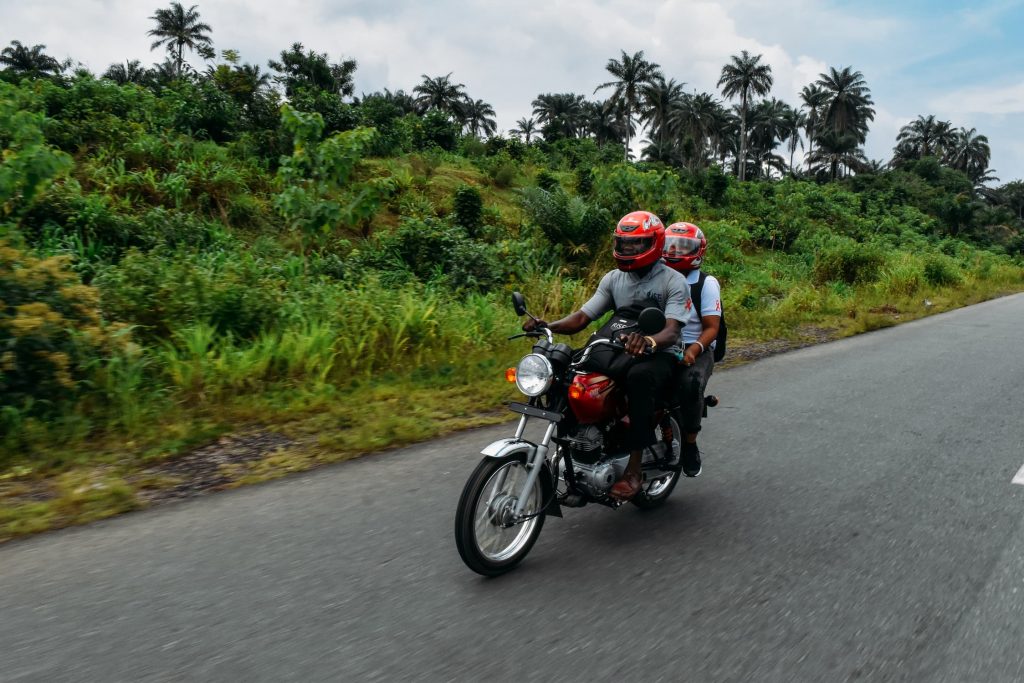 Improving health, transforming futures
Udeme and Aniekan have gained the upper hand on HIV. Udeme's viral load is now suppressed, according to Aniebiet, of the RISE team. All eight of the couple's children remain HIV negative.
Aniekan, who remains conscientious about monitoring his HIV status, said, "I am pleased. I am no longer afraid of my wife."
Udeme and Aniekan are just one example of the sustaining impact of the RISE project, according to Dr. Chukwu Douglas, RISE project team leader in Akwa Ibom. "My message to the community and people coming to health facilities is that lifesaving antiretroviral care is allowing people [like Udeme] who are living with HIV to lead productive lives," he said.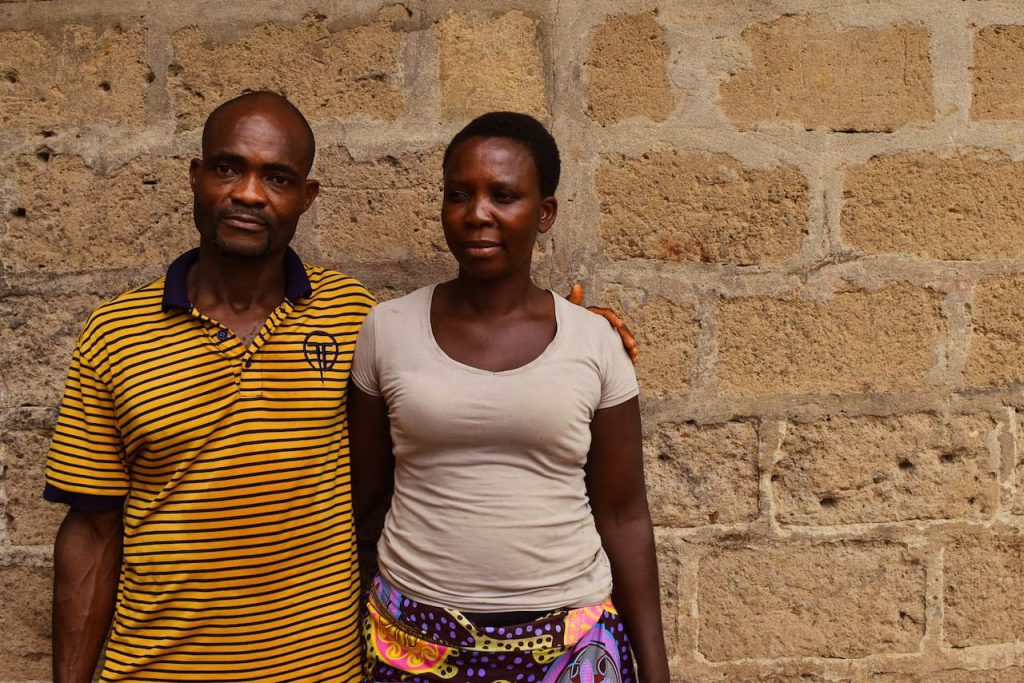 ---
Charles Wanga, DDS, is Jhpiego's Communications Manager for the Africa Region.
Moses Adejo is a senior informatics and graphics officer for Jhpiego Nigeria and RISE Project.
KC Nwakalor is a photographer based in Nigeria.
RISE, a 5-year global project funded by PEPFAR and USAID, works with countries to achieve a shared vision of attaining and maintaining epidemic control, with stronger local partners capable of managing and achieving results through sustainable, self-reliant, and resilient health systems by 2024. RISE's contributions to this work will lead to fewer new HIV infections, decreased HIV-related morbidity and mortality, and increased quality of life for people living with HIV. As prime, Jhpiego leads a consortium of partners including: ICAP at Columbia University, Management Sciences for Health, ANOVA Health Institute, BAO Systems, the Johns Hopkins University (JHU) Center for Public Health and Human Rights, Mann Global Health, and the JHU School of Medicine.