Baltimore, MD – The American College of Nurse-Midwives (ACNM) awarded its Lifetime Visionary Award to Dr. Peter G. Johnson, a certified nurse-midwife, educator and global health leader who has devoted his career to advancing the profession and practice from Afghanistan to Zambia to improve health for all.
ACNM announced the award at its 66th Annual Meeting May 23–25. Dr. Johnson, who served as Jhpiego's top nursing and midwifery advisor until his retirement this spring, was overwhelmed at the honor. He told the audience about a night 39 years ago when, as a young Air Force midwife, he comforted a woman in very active labor.
""I can still sense the peace, the focus and the joy that I experienced in those hours. This was the moment that I felt called," Dr. Johnson said. "I knew that night what I had been placed on the earth to do. This was the night that I found and fell in love with midwifery! . . .
"I am humbled by and deeply touched by this recognition. I recognize that my success rests upon the shoulders of a community of powerful women."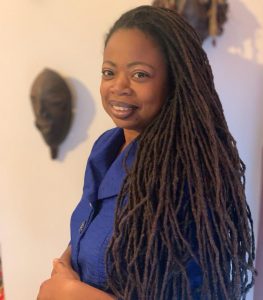 It was a big night for Jhpiego nursing and midwifery leaders, past and present, with ties to the Johns Hopkins School of Nursing. Dr. Pandora Hardtman, a midwife educator and global consultant who succeeded Dr. Johnson as Jhpiego's chief nursing and midwifery officer, received the ACNM Foundation's prestigious Dorothea M. Lang Pioneer Award for her vision, leadership and innovation in elevating midwifery.
An outspoken champion for midwives and nurses, Dr. Johnson has advocated at the local, national and global levels for their recognition—and for the power in policy they have long deserved. His work to strengthen nursing and midwifery in more than 25 low- and middle-income countries and increase leadership opportunities has led to improved quality of care and narrowed the equity gap in services for women and families. A member of the International Confederation of Midwives Board and a Hopkins nursing school alumna, Dr. Hardtman maintains a clinical practice in Atlanta and has served the global nursing and midwifery community for more than two decades.
"As Jhpiego's Senior Director of Nursing and Midwifery, Dr. Johnson worked tirelessly to support and elevate these cadres across the globe, rightfully seeing midwives and nurses as key to addressing today's most pressing health issues," said Dr. Leslie Mancuso, President and CEO of Jhpiego.
"We can think of few people as dedicated to our mission that all people—regardless of religion, ethnicity, level of wealth or any other factor—deserve access to high-quality health care."
Dr. Johnson joined Jhpiego in 2006, following five years as a Clinical Associate Professor at Stony Brook University, serving as Director of Midwifery and Perinatal Women's Health Nursing. He also directed the Nurse-Midwifery and Women's Health Nurse-Practitioner Education Program at University of Maryland's Baltimore campus.
At Jhpiego, Dr. Johnson served on numerous global committees and collaborated with colleagues at the International Confederation of Midwives, World Health Organization, United Nations Population Fund and UNICEF to strengthen and raise the profile of midwifery worldwide and reinforce practice regulations.
A researcher and faculty member at the Johns Hopkins School of Nursing, Dr. Johnson has strengthened midwifery educational systems on three continents, while promoting the next generation of midwifery leaders. His focus throughout is woman-centered care to improve access and ensure high-quality services.
Jhpiego colleague Leah Hart said of Dr. Johnson: "He embodies the patience, care, attention, devotion, professionalism and fortitude that it takes to support laboring mothers and their babies, as well as to support and nurture the young professionals who will carry the torch beyond his tenure."
Dr. Mancuso was also thrilled at the selection of Dr. Hardtman, Jhpiego's Chief Nursing and Midwifery Officer, for a Dorothea M. Lang Pioneer Award: "Dr. Hardtman is more than a pioneer. She's an innovator and a lifelong, outspoken advocate for nurses and midwives whose voice is critically needed at this moment for both professions."