Kamalganj, Bangladesh—Tanjina Akhtar is keen to explain that her labor goes beyond the delivery of a baby.
Busy as she is bringing new lives safely into the world and happy as it makes her to see mothers smile when she rests healthy newborns skin to skin on their chests, this midwife's scope of practice extends well beyond traditional tasks. In fact, Akhtar finds newer aspects of her job incredibly fulfilling—such as providing postpartum family planning to women like Chandrabati Rabi Das, a 22-year-old who just had her first baby, a daughter named Subarna.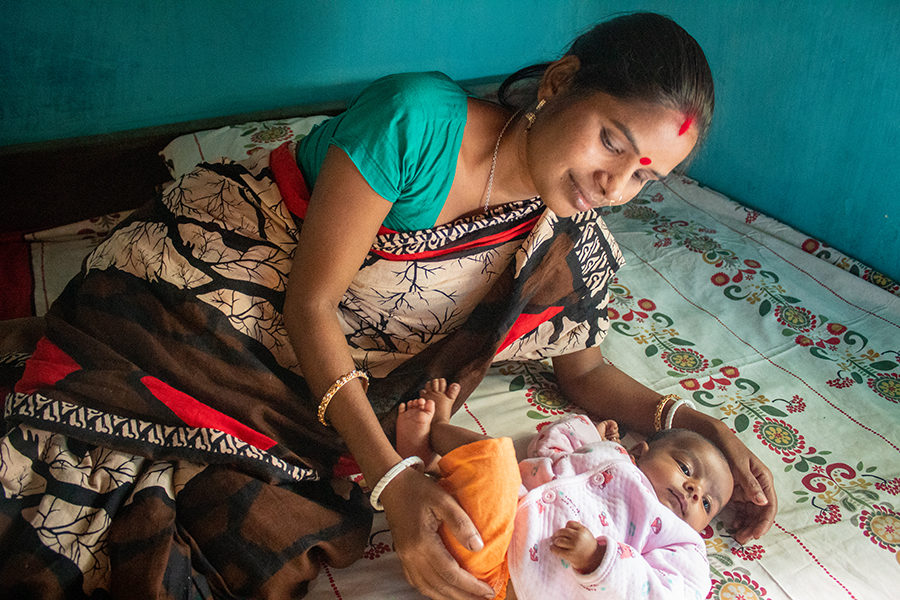 "Subarna means 'golden,'" the proud mother explains. She and her husband, Sanchay Rabi Das Mithun, a laborer at the Chatalpur Tea Estate in Moulvibazar, Bangladesh, have big plans for their golden girl. They aim "to educate her well," Das says, "and help her become a nurse or a doctor, so that she can serve people."
During antenatal care visits with Akhtar, Das learned about the concept of safely spacing babies and came to understand why waiting at least 2 years between pregnancies benefits both mothers and their children. She listened with interest when the midwife offered a range of family planning methods, explaining how each worked.
"Many of us don't know this," Das says. "As a result, many get pregnant within a year of having a baby. In such a situation, neither can we take care and nurture the first child, nor can we give proper attention to the next one. Their education will also suffer."
The couple's dream—for their first child to venture beyond the remote fields where they toil and become a medical professional—informed their decision to accept family planning. They told Akhtar that they would like to wait to have a second child until their new baby starts going to school. The midwife suggested that they might opt for a long-acting, reversible contraceptive, an intrauterine device (IUD) that she could insert immediately after delivery at Kamalganj Upazila Health Complex. This method would leave them worry-free about a subsequent pregnancy until they decided they were ready, she says.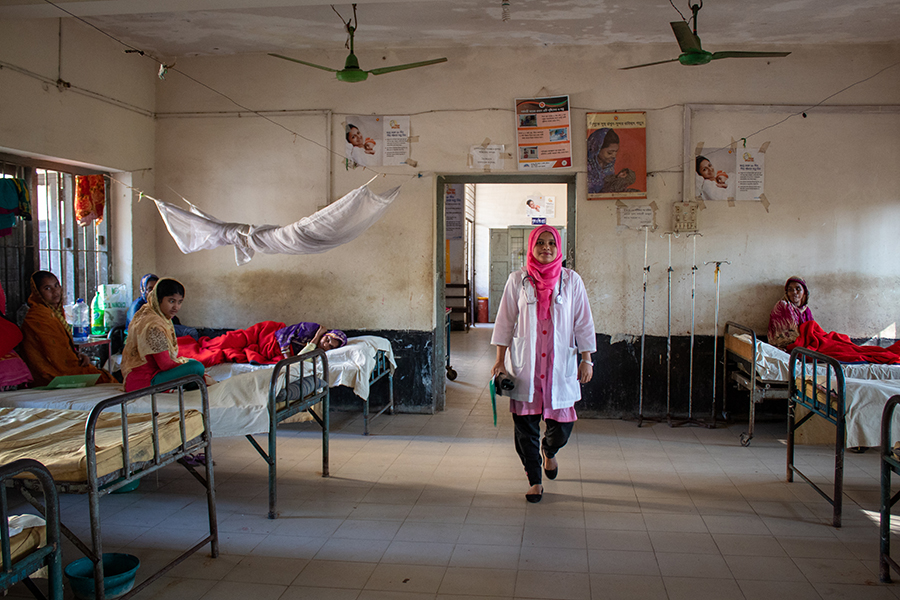 Das and her husband readily agreed that a postpartum IUD would be a good choice for them. But lots of couples are still wary about all contraceptive methods, Akhtar says, which makes her counseling duties necessary—and satisfying.
"In this area, there are some myths and misconceptions regarding family planning, like it should not be accepted, as the babies are a gift from Allah," she explains. "But we also see, in many cases, these women get accidentally pregnant soon after delivery and go for an unsafe [and illegal] abortion.
"Because of this, many mothers lose their lives."
Akhtar is a vocal proponent of offering a family planning method in the postpartum period, because she believes it will lead to increased family planning usage in Bangladesh and therefore reduce the rates of abortion and maternal mortality in her country.
A landmark government decision in 2018 allows midwives like Akhtar to offer and provide postpartum family planning methods—most notably, the IUD. This strategy aims to expand access to postpartum family planning services and reduce a significant unmet need for those services nationally.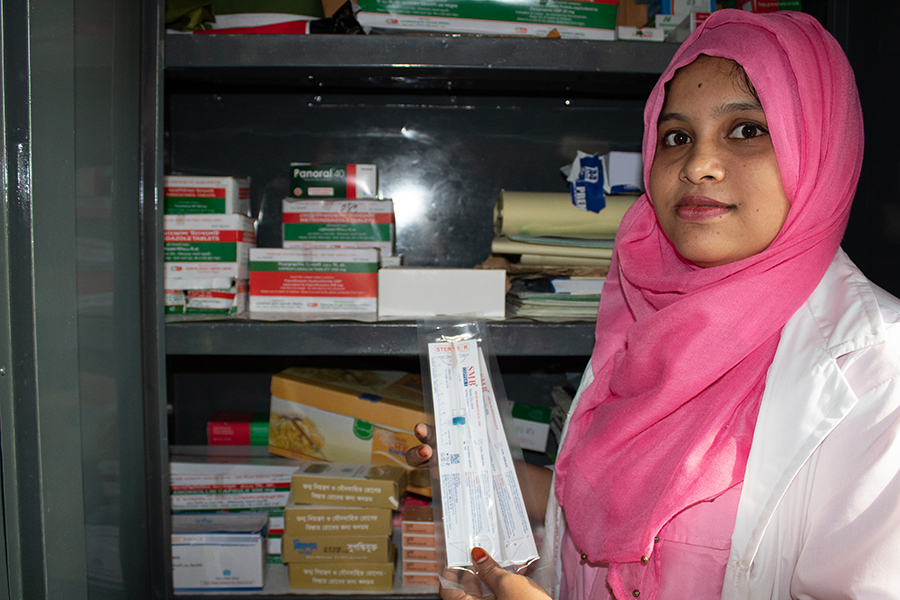 Some pertinent stats, according to the 2014 Bangladesh Demographic and Health Survey:
37% of deliveries take place in facilities.
48% of newly postpartum women (those less than 1 year post-childbirth) do not want any more children.
92% want to wait at least 2 years before having another child.
However, according to more recent data, only 46% of women who give birth in a health facility have decided on a modern family planning method at 6 months.
Jhpiego contributed to the government's overall efforts to increase access to and availability of postpartum family services. During the period in which midwives trained to provide postpartum family planning were deployed (October to December 2018), the number of women choosing a family planning method increased, from under 1,000 per month to over 10,000, according to government data.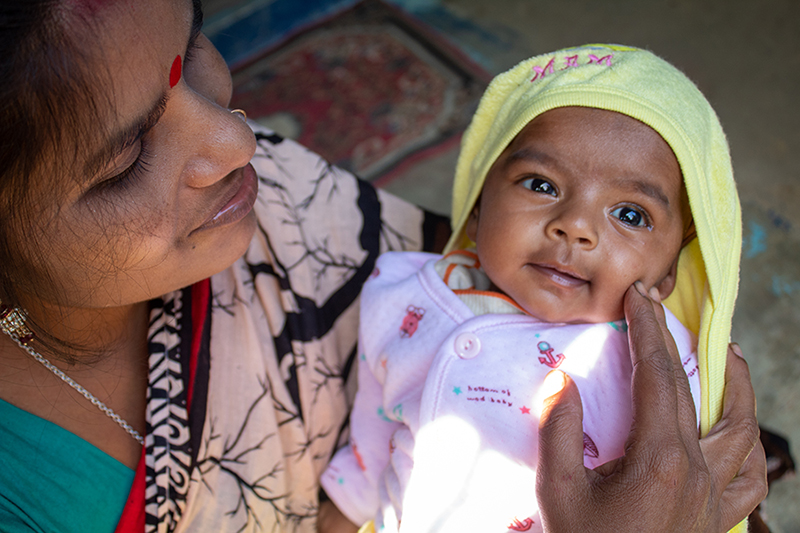 It was early last year when Akhtar attended a 12-day postpartum family planning training conducted by Jhpiego, which has worked in Bangladesh since 1999.
"In Dhaka, we received a hands-on training on all the family planning methods," she says. "I liked the postpartum IUD the most, as we can offer it immediately to mothers. Another thing I learned was that, even if [a mother] doesn't want a postpartum IUD, we can still give her other contraceptive options.
"The important thing is to offer her protection for the postpartum period."
As she heads to the postpartum ward to check on the new moms and babies at Kamalganj Upazila Health Complex, Akhtar reveals that, like Das, her mother dreamed that she would someday become a medical professional. And now, she says, her mother's dream is her mission and her passion—as she helps to fulfill other mothers' dreams for their children.
"As a midwife, my wish is to see moms and babies safe and thriving," she says. "If I can provide quality antenatal care, delivery care, family planning care and postnatal care, then I can reduce maternal and infant mortality to a great extent."
Indrani Kashyap is the Asia regional communications specialist for Jhpiego.
Jhpiego believes that when women are healthy, families and communities are strong. We won't rest until all women and their families—no matter where they live—can access the health care they need to pursue happy and productive lives.
Donate now!