Bastar, Chhattisgarh—Baisakhi Kumar sorts mud and gravel while her husband Samaru sculpts earthen pots, vases and lamps for Diwali, India's festival of lights. As the vessels dry in the sun, the couple paints them with tribal motifs.
Theirs is a time-honored process. A livelihood steeped in tradition.
For more than 30 years, day in and day out, the pair has sorted, sculpted and painted—all the while chewing tobacco. They, along with most of their friends, acquired this habit as teens, just like their elders.
In fact, the Kumars were toiling and chewing the day away in November 2018 when a community health worker stopped by their mud hut and invited them to visit the newly established Health and Wellness Center at Palwa, a few kilometers from their hamlet.
The couple was surprised. As parents of two daughters, they knew of the facility. It formerly served only mothers and children. But now, evidently, it offered a wide range of preventive and treatment services, and everyone was welcome—even middle-aged people like them, and even though they didn't feel sick.
So the Kumars visited and met Dr. Rajender Kumar, the assistant medical officer, and Babita Kashyap, an auxiliary nurse-midwife, who screened the couple for diabetes, hypertension and oral cancer.
Kashyap also screened Baisakhi for breast and cervical cancers.
Finally, Kashyap counseled the couple about quitting tobacco. With evidence on her side, she impressed on them that chewing was dangerous, making them especially susceptible to oral cancer, a life-threatening disease.
The couple was convinced. Then and there, they decided to quit.
And (spoiler alert!) they have stayed away from tobacco ever since.
It's all in a day's work for the 28-year-old auxiliary nurse-midwife at her first health center job.
Convincing a couple old enough to be her parents to drastically and permanently change their lifestyle was no small feat. But Kashyap says she was well prepared to do that, and more.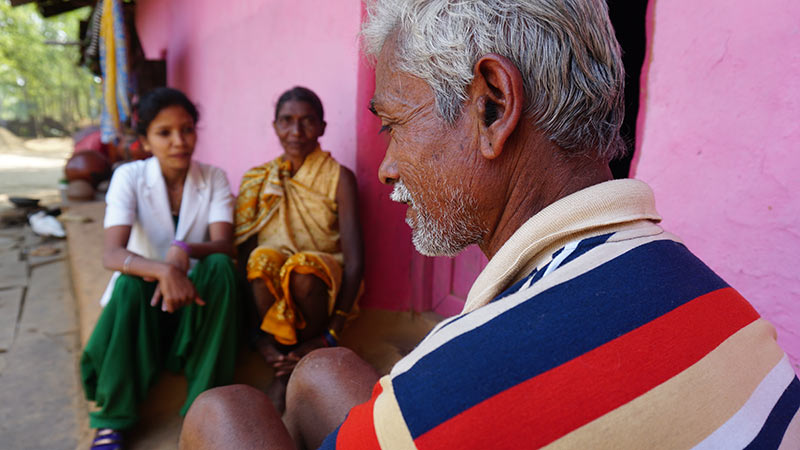 She credits her confidence and competence in providing primary health care to training supported by the United States Agency for International Development's (USAID's) flagship Maternal and Child Survival Program (MCSP).
USAID is working to improve access to and quality of basic health services for all, irrespective of age, gender, religion or caste, by strengthening the delivery of comprehensive primary health care services through Health and Wellness Centers in India. These centers, like the one the Kumars visited, are revolutionary first points of care that provide comprehensive primary health services geared toward preventing and treating noncommunicable diseases. They also offer ophthalmic, mental health, oral health, palliative and geriatric care services.
"(Kashyap) told us that chewing tobacco causes cancer and that we could also die if we did not quit immediately," Baisakhi said. "This scared us. Nobody had ever told us that this can cause cancer. We have seen cancer take away so many lives of our close friends and relatives, and the difficulty they had to get treatment."
Preventing cancer is far easier than treating it, the couple learned. Still, despite their collective resolve, quitting was not easy. Cravings came, accompanied by a tingling in the gums. Kashyap coached the couple on how to stay strong: Chew saunf (aniseed), she advised, and stay occupied with daily chores through the first hard days.
They complied.
"It is such a huge blessing that care is reaching us despite being surrounded by acres of forest land," Samaru said, explaining that he and others never visit a hospital for care unless they are seriously ill, because it is so far away.
Led by Jhpiego, MCSP is providing technical support to the governments of Chhattisgarh and 11 other states to operationalize the Health and Wellness Centers. These centers provide free, comprehensive primary health care to people who have difficulty accessing health services.
Kashyap is encouraged that so many people living in remote communities are now being screened for cancers. Early detection is a key to survival, she tells these villagers who, in the past, would have waited for worsening symptoms before trekking to a distant hospital.
"By then, it would be too late to treat them," Kashyap says.
At the Health and Wellness Center at Palwa, the auxiliary nurse-midwife cares for families from three adjoining villages. She and her team of community health workers also go door to door, seeking those at high risk of disease and inviting them to be screened locally and, if needed, referred to a larger facility for treatment.
To keep as many as possible from needing treatment, Kashyap expertly advises clients like the Kumarsabout diet and lifestyle modifications that promote health.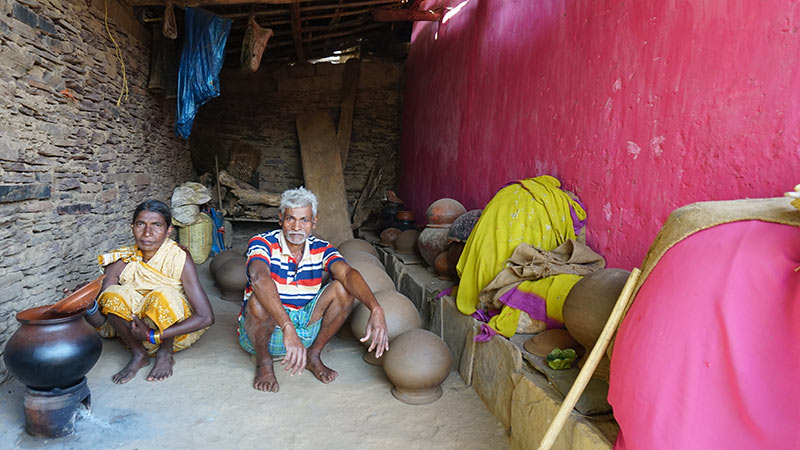 "We would not have been aware," Samaru said, "had Babita (Kashyap) not counseled us that chewing tobacco could be fatal."
Krithika Murali is a documentation officer, and Anam Khan a communications associate, for Jhpiego India.
Jhpiego believes that when women are healthy, families and communities are strong. We won't rest until all women and their families—no matter where they live—can access the health care they need to pursue happy and productive lives.
Donate now!